Who's That Girl 20 Times Celebs Totally Changed Their Look After A Breakup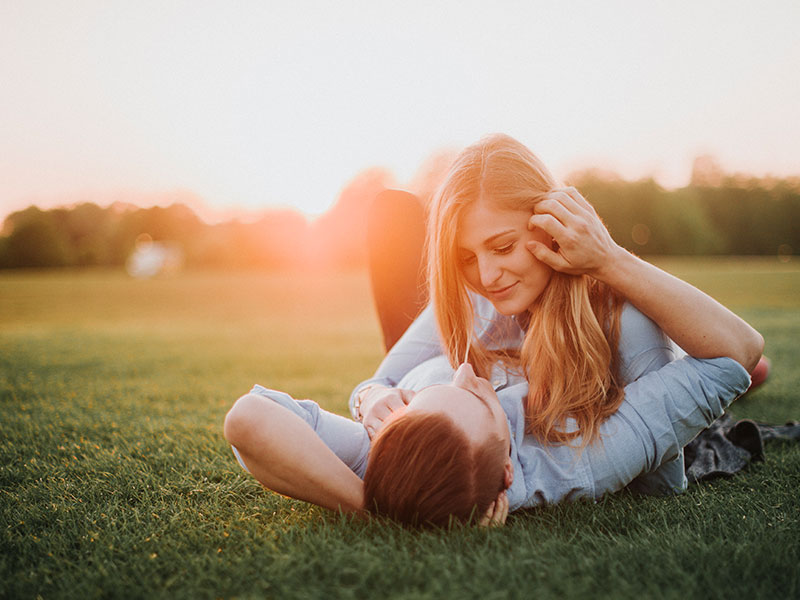 For many of us, getting an entirely new look is imperative to getting over a breakup. According to one psychologist, changing our appearance post-split is like dressing up for a date or a job interview: it "can boost one's confidence and composure… [and] can also help make a person feel more poised, self-assured, attractive, desirable, assertive, and so forth."
It's symbolic of a brand new start, a new chapter post-SO. A trip to a salon, a new makeup routine, a desire to hit the gym regularly - it's all a way to differentiate ourselves as a single person!
Celebrities are no different than us, they just have the cash to fund breakup makeover transformations overnight! A stylist can be called to redo a star's hair at their own home, closets full of clothes can be tossed to make way for new outfits, and personal trainers can be called upon to ensure commitment to a schedule - and a "revenge body."
While many of these celebs look amazing after their split, others, well, not so much. Hey, who among us hasn't made the bad decision to get bangs after getting dumped? Check out these 20 celebs who totally changed it up after a major breakup!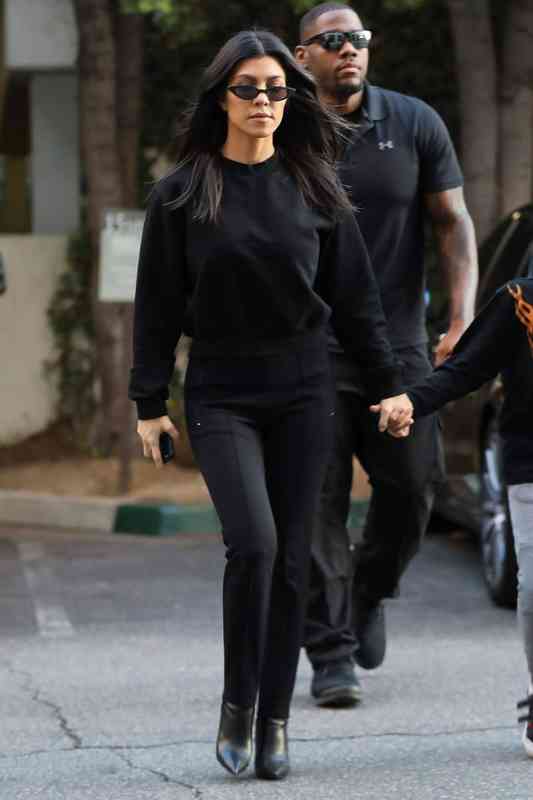 20 Kourtney Kardashian Changed It Up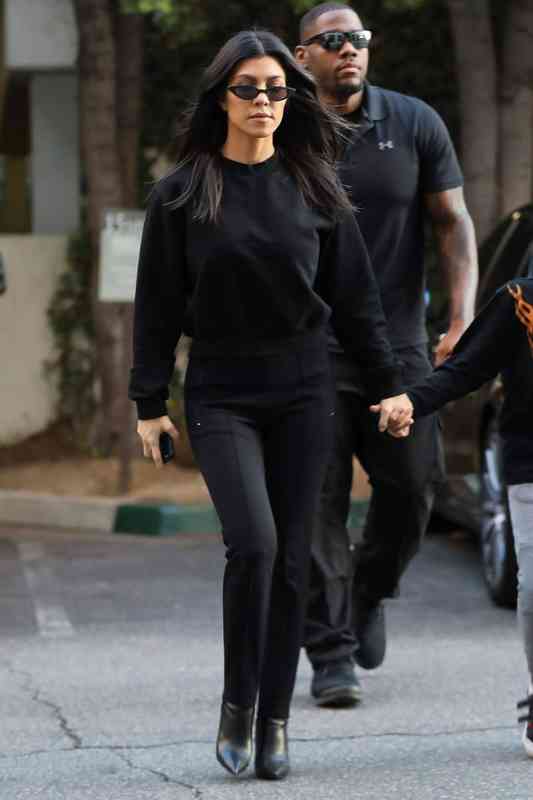 It seems like ages ago now, but back when Kourtney Kardashian and baby daddy Scott Disick were a thing, they brought the drama! Keeping Up With the Kardashians chronicled their endless fights and constant sniping at one another, and at one point Scott even called Kourtney out for not maintaining a tiny figure - after giving birth to three children!
Well, it seems that Kourtney got to have the last laugh because, following her final split with Scott after she caught him stepping out on her yet again, she hit the gym to combat her anxiety. Combined with a stylish new wardrobe, a sleeker makeup routine, and a hot new boy toy (who she's also since kicked to the curb) and Kourtney knew how to show Scott exactly what he was missing.
19 Jennifer Garner Returned To Form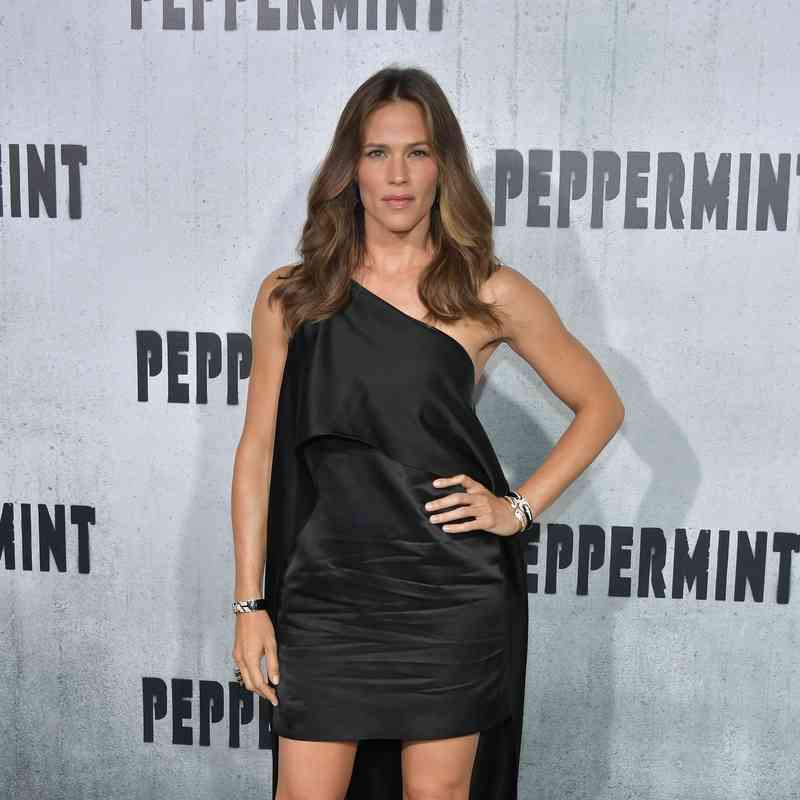 Now that she's become a full-time mama to three adorable kids, it's easy to forget that Jennifer Garner first came into the public eye as an action star, thanks to her success as the lead on the TV show Alias. Her toned physique was strong and foxy, but, as motherhood and marriage came calling, she covered it up in a variety of modest clothes, like jeans, baseball caps, and long-sleeved shirts.
Well, with a return to form with her new movie Peppermint (where she kicks butt once again) and a breakup from husband Ben Affleck after 10 years of marriage, Jen is back showing that underneath all those layers and she's still as fit as ever!
18 Angelina Jolie Cleaned Up Her Act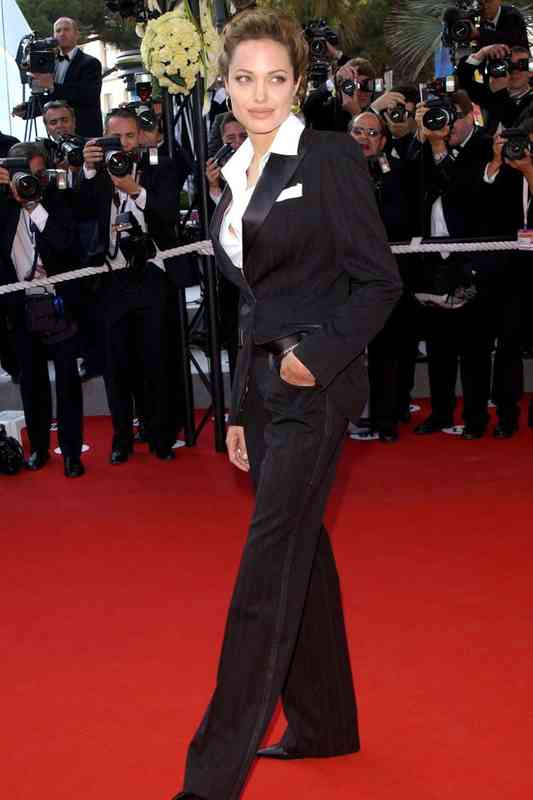 In what has become a bit of a pattern for Angelina Jolie, she wed her Pushing Tin costar Billy Bob Thornton while he was still involved with someone else! While the 2001 union came as a shock to many, the rest of their relationship was pretty weird. Think tattoos, vials of blood, and public make outs, only for the whole thing to fizzle as quickly as it began, and by May 2003, the pair split.
While Angelina had cultivated a persona as a man-eater and all-around bad girl, the split pushed her in a new direction, as she began to dress more conservatively, with well-coiffed hair and modest suits, as she embraced her new role as a United Nations Goodwill Ambassador.
17 Demi Moore Turned Back Time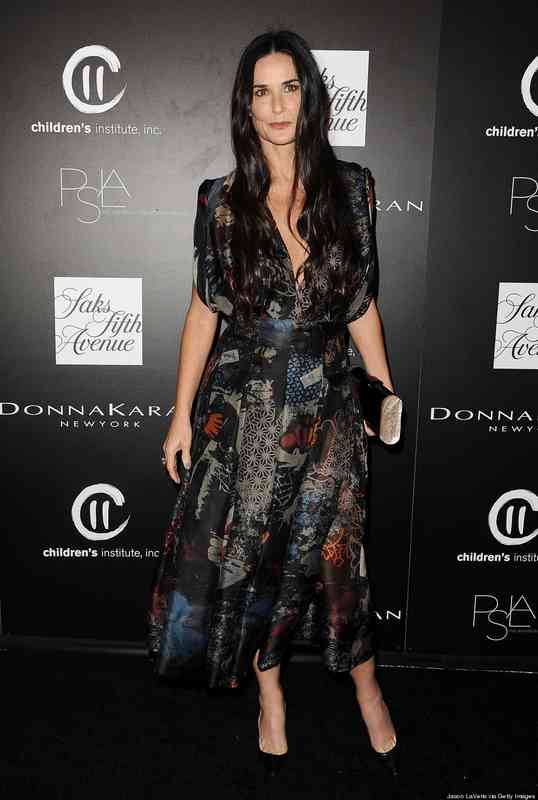 Demi Moore has always had a reputation for looking pretty ageless but like the rest of us, Demi gradually got more and more comfortable in her relationship with husband Ashton Kutcher and the two often stepped out looking a little sloppy. (Hey, we all need to relax every now and then, right?)
Fast-forward to their messy split, where there were allegations of infidelity and promiscuity on both their parts and Demi took a turn for the worse. She began partying and lost a dangerous amount of weight but, fortunately, she managed to bounce back and look more radiant than ever, thanks to a newfound happiness, a return to acting, and a much better wardrobe!
16 Elisabeth Moss Got Sophisticated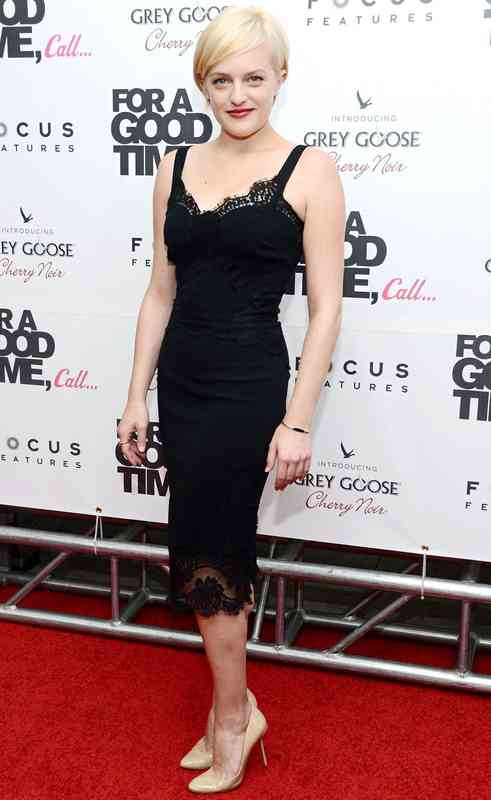 Her marriage to SNL alum Fred Armisen lasted for only eight months, but that was long enough for Elisabeth Moss to describe the whole thing as "extremely traumatic, awful, and horrible." Yikes! The pair wed in 2009 and split in June 2010 and even Fred admitted to being a terrible husband, but at least one good thing came out of it: a gorgeous new look!
Elisabeth was 27 when she married Fred, but looked younger, thanks to cutesy looks worn both on and off the set of Mad Men. Following her divorce, she chopped off her hair into a new sleek style, dyed it blonde, and began to wear more curve-hugging silhouettes that proved that she had definitely grown up.
15 Kim Kardashian Was Sunkissed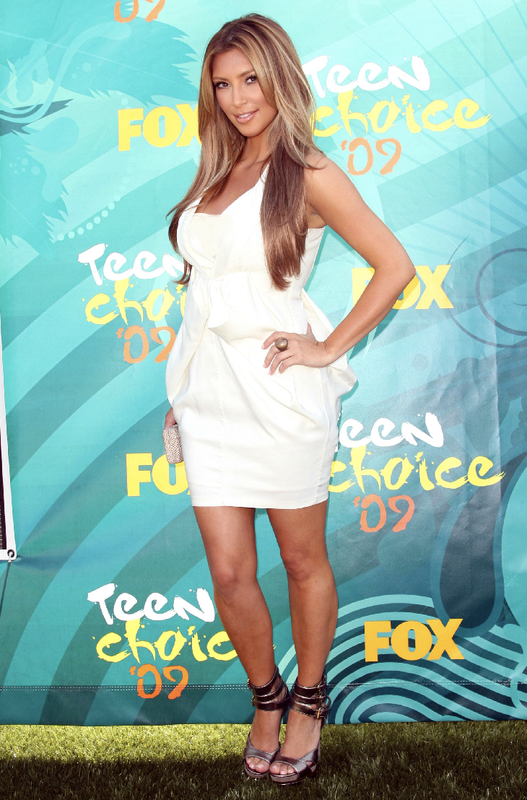 Kim Kardashian has had a lot of looks over the years, but before she made going blonde a regular thing, she first lightened up following her 2009 split from Reggie Bush. Her trademark inky locks got the old heave-ho and Kim decided that she wanted a little more sunshine in her life, this time in the form of these sun-kissed strands!
Making her first public appearance in August 2010 with her new look, fans were shocked by how different the reality star appeared with her honey-hued highlights. It was a gorgeous look for summer that Kim has gone back to - in varying forms - over the years.
14 Selena Gomez Grew Up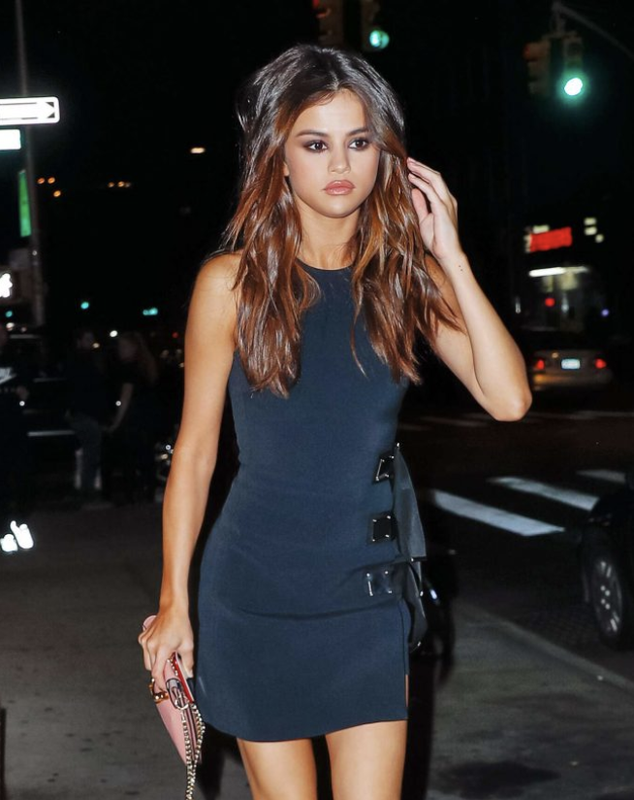 Another starlet whose on-again, off-again relationship was enough to make out head spin, one of the most memorable times Selena Gomez split with Justin Bieber was also the time she totally upended her look!
As a Disney Channel alum, Selena was often relegated to bubblegum outfit that were more cutesy than couture. Plus, with eternal man-child Justin on her arm, it was probably a challenge to look more like his girlfriend and less like his babysitter. Following yet another split, she decided to amp up the drama with a form-fitting dress, strappy shoes, and a smoky eye that left no question as to who the real grown-up was.
13 Katy Perry Chose Color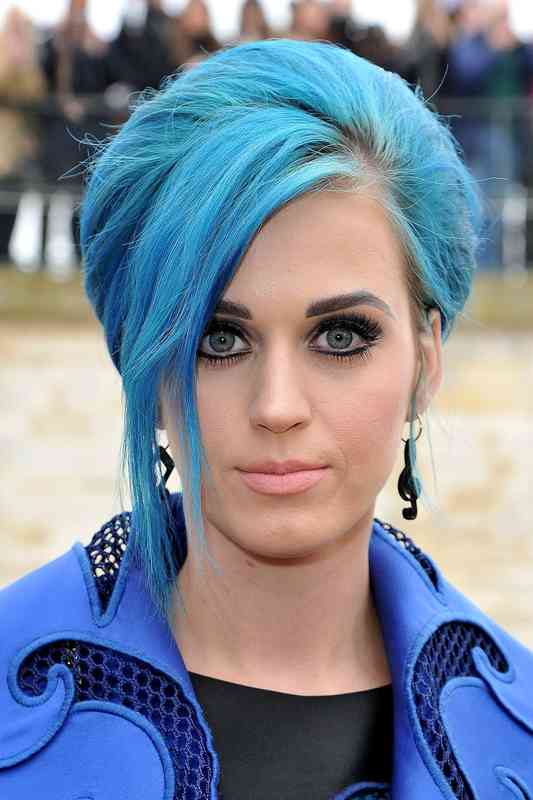 Their relationship seemed like an oddball pairing from the beginning: She was a famous popstar, known for her outlandish stage getups and pinup looks; he was a British comedian-turned-actor who had famously dealt with substance issues. They became engaged after four months of dating and later married in a Hindu-inspired ceremony in India… only for it all to come crashing down a little over a year later.
Via text message on New Year's Eve, Russell Brand ended his marriage to Katy Perry (allegedly her last communication with him), and Katy responded by dying her hair a multitude of colors (like the blue seen here) and dating another famous bad boy, John Mayer.
12 Ciara Got Romantic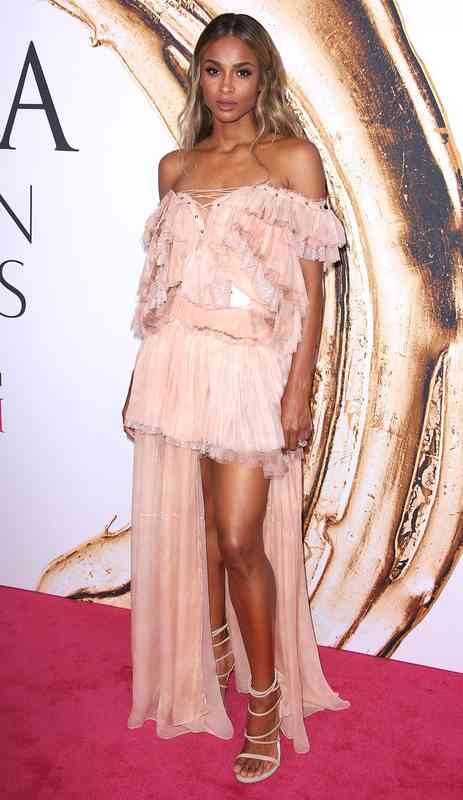 Their breakup was a pretty dramatic one when, back in 2013, singer Ciara split from rapper Future shortly after the birth of their son, who is also named Future. At the time of their relationship, style-wise, Ciara had a propensity for tighter getups that showed a lot of skin and hair that could be diplomatically described as "totally fried."
Fortunately, it seems that the split did Ciara good, because she stepped out looking more gorgeous than ever! She began to play with beauty but really settled into more romantic looks with gorgeous skin, long, loose waves, and red carpet gowns. Plus, she's since gotten hitched to NFL star Russell Wilson and her wedding dress with make your jaw hit the floor!
11 Kendra Wilkinson Went Dark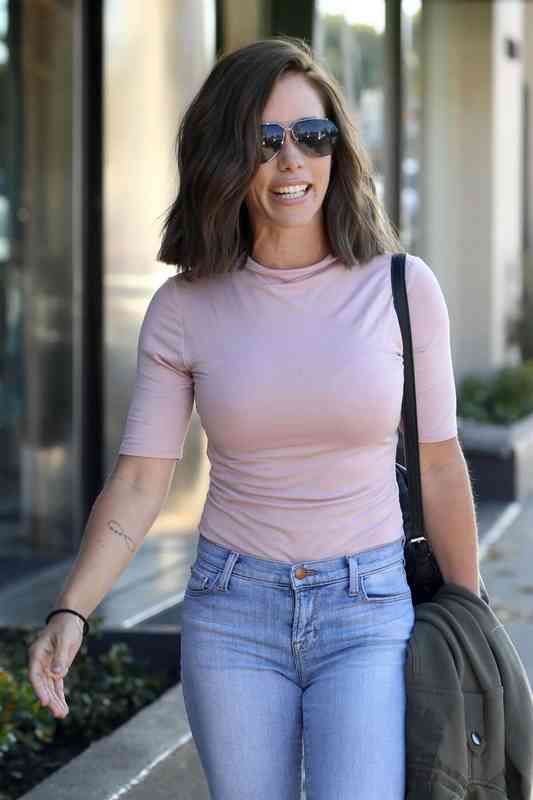 Kendra Wilkinson put up with a lot of BS in her romantic life. After leaving the Playboy Mansion and wedding footballer Hank Baskett, giving birth to two children, and dealing with issues of his bad behavor, Kendra dropped the dye bottle and embraced a darker hue - and happiness!
After finally splitting with Hank after eight years together, Kendra has become incredibly candid about her relationship and its issues on social media, which is where she shared the first glimpse of her new, darker 'do. Unlike the blonde, which washed her out and looked a little brassy, this brunette color is warmer, funkier, and gives a lot more personality to the bubbly Kendra.
10 Evan Rachel Wood Toned It Down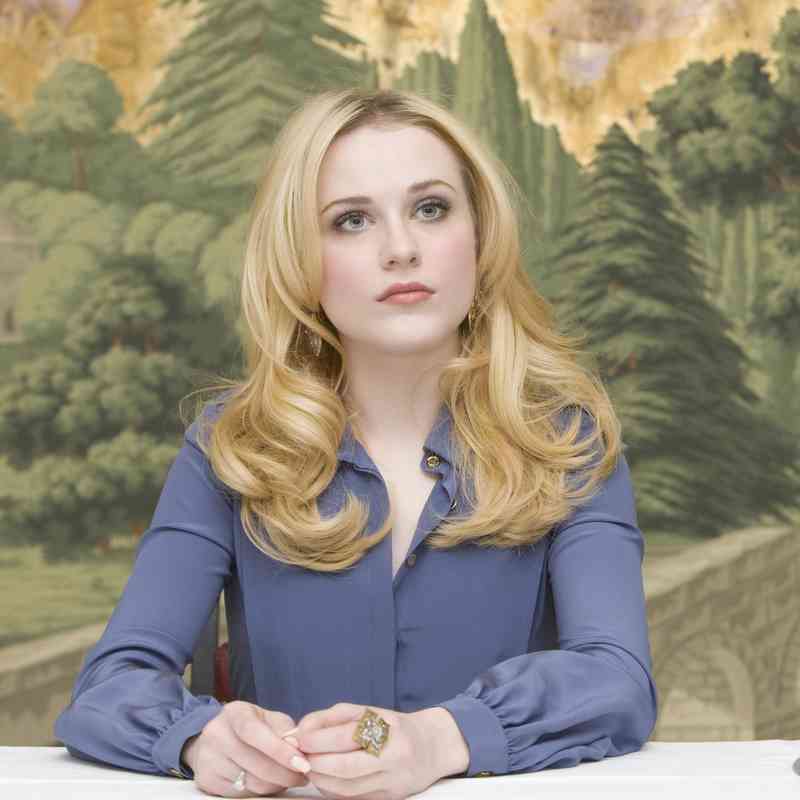 Tumultuous relationships seem to bring about the best makeovers, don't they? After years of being on and off with shock rocker Marilyn Manson (including an engagement), actress Evan Rachel Wood called things off in 2010 when she was 23. At the time, she had been cozying up to Manson's Goth aesthetic and wearing heavy makeup with dyed dark hair (something the musician seems to prefer in his ladies). After she ditched him, though, Evan went back to all things light. First, she switched to a redder hue before going back to her natural blonde, which is a color she's kept ever since! (The heavy makeup has mercifully been toned down too.)
9 Taylor Swift Heated Things Up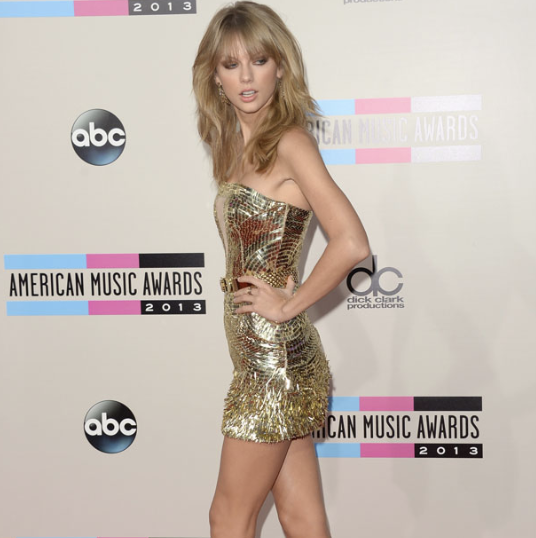 Taylor Swift's dating history is lengthy and far too many jokes have been made about it over the years, as though her peers aren't equally as social or prolific in the Hollywood dating scene. When Taylor was dating Harry Styles, fangirls everywhere had their hearts set aflutter, but alas, it was not meant to be (although he was immortalized in her song "Style").
During her relationship with Harry, Taylor was a little more buttoned up in her appearance, favoring full-skirted frocks, and red lipstick. After the split, Taylor seemed to grow up overnight! She began hitting the red carpet in sleek dresses that showed a little more skin and makeup that was little edgier, showing Harry (and the world) that she wasn't some lovestruck little girl any more.
8 Reese Witherspoon Let Loose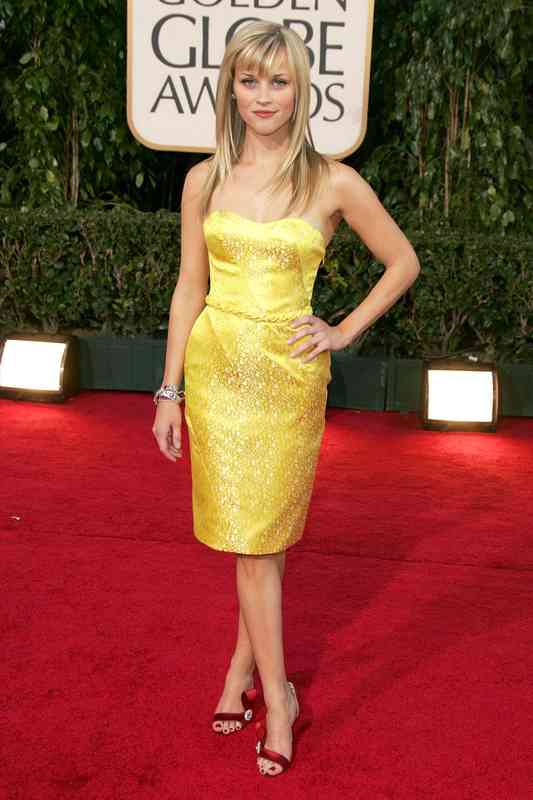 In the late '90s and early '00s, Reese Witherspoon was everyone's favorite bubbly blonde, with her impeccable feminine style and girl-next-door good looks. When she first caught the attention of big Hollywood, she was already linked to her Cruel Intentions costar Ryan Phillippe but by 2007, the pair had split and Reese was looking foxier than her usual prim and proper style. Loose waves here, a blunt bang there - the girl knew what she had to work with! At the 2007 Golden Globes, in a golden yellow Nina Ricci dress - which was famously dubbed the "Ryan who?" dress by InStyle editors - Reese proved to everyone that as a single gal, she had never looked better.
7 Hilary Duff Felt Blue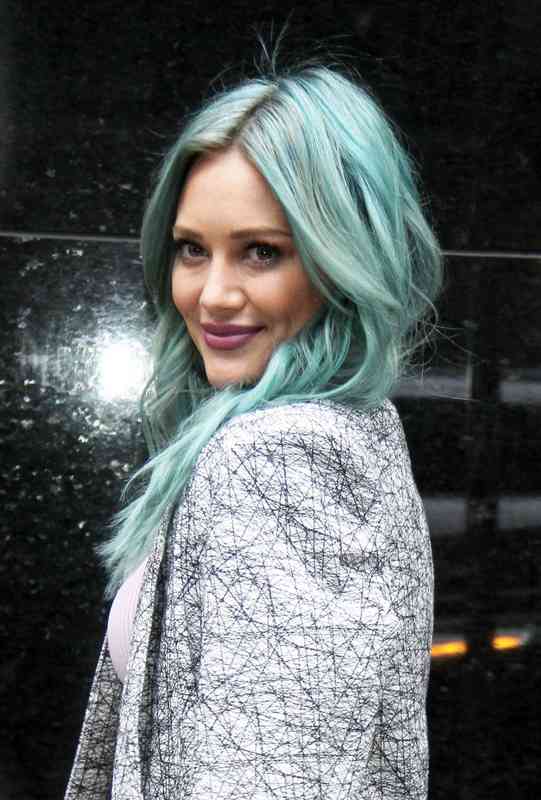 Following her divorce from NHL star Mike Comrie after four years of marriage - allegedly due to his wandering eye - it took a little while for Hilary Duff to get her groove back. Like many of us, she tested out some new hair colors, like this bold blue hue, but really it was feeling comfortable in her own skin again that brought back her confidence.
After sharing a steamy bikini pic on Instagram that showed all her hard work, Hilary admitted that she had a newfound relationship with her body (as you may remember, she dealt with weight issues back in the mid-'00s). In an interview with Ellen DeGeneres, she declared, "I'm just so proud of my body and what it's done for me."
6 Jessica Simpson Went Darkness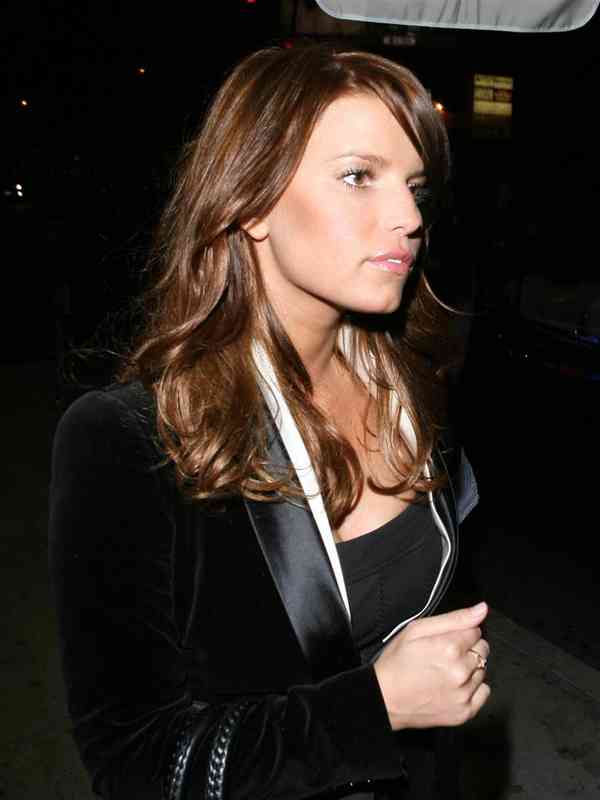 If your entire relationship is playing out on an MTV reality show, chances are that you're not going to last (looking at you, Brit-Brit and K-Fed, Carmen Electra and Dave Navarro, and the Barkers). Such was the case for Jessica Simpson, who split from longtime boyband love Nick Lachey in 2006 and went over to the dark side.
Dying her trademark blonde locks a deep chestnut brown, Jessica got a little vampier in her appearance, with plunging neckline, red lips, and a notorious flint with legendary ladies' man John Mayer. While the new choice of man wasn't exactly a home run, we kind of love the dark locks!
5 Ashlee Simpson Pared It Down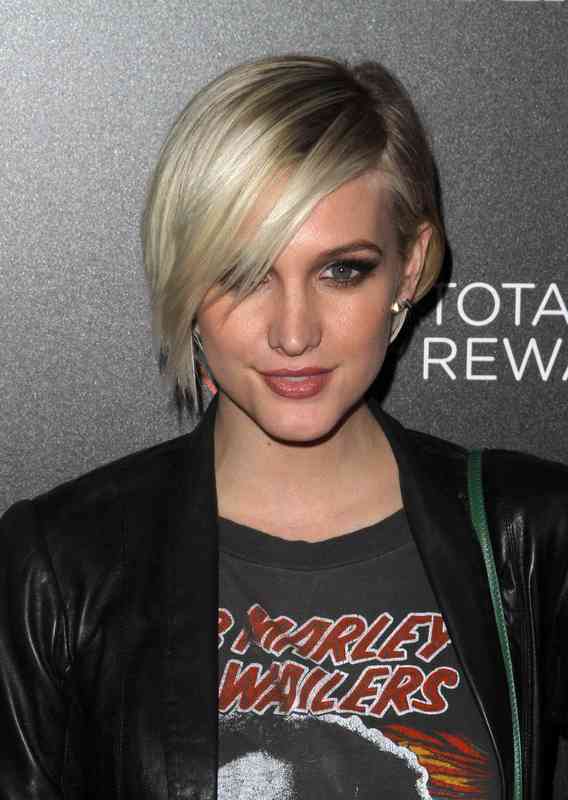 Like her older sister Jessica, Ashlee Simpson too made a major change after breaking up with her own musician husband Pete Wentz in 2010 after two years of marriage. At the time of their union, Ashlee was still rocking her pseudo-punk style with lots of makeup and dark clothing. In fact, she and Pete probably swapped eyeliner more than once!
In the wake of the split, though, Ashlee, as a young mom and now divorcée, decided that she needed to mature her look, and chopped off the straightened strands for a sleek pixie, lightened up her locks, and became a little more minimalist in her makeup application.
4 Jennie Garth Started Taking Care Of Herself Again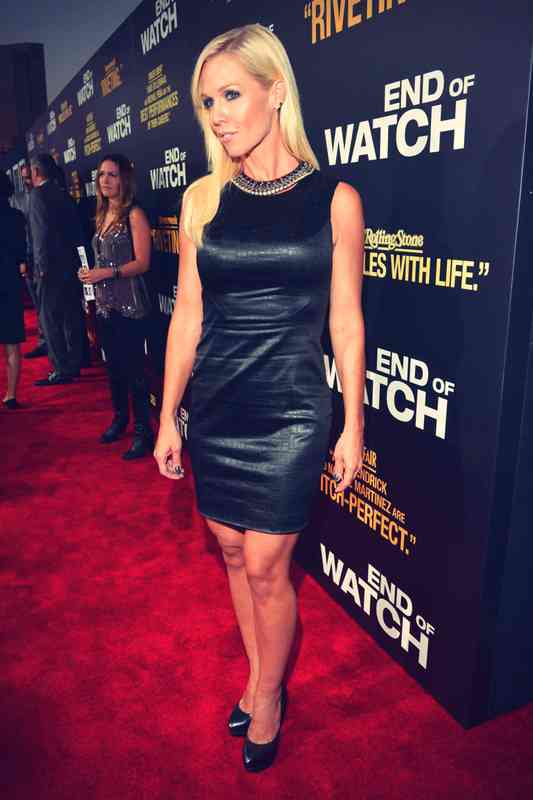 Remember when Twilight was a cultural phenomenon? Jennie Garth does, because the success of it is what led in part to the breakdown of her marriage to "Carlisle Cullen," Peter Facinelli, who eventually divorced in 2011.
Getting a jumpstart on reclaiming her title of "hot mama" (the couples shares three children), Jennie slimmed down the old-fashioned way - eating less, working out more, and drinking loads of coconut water! With an updated wardrobe and a younger beauty look, the actress was putting herself first for once - and found love again. She remarried to actor David Abrams in 2015.
3  Britney Headed To The Dark Side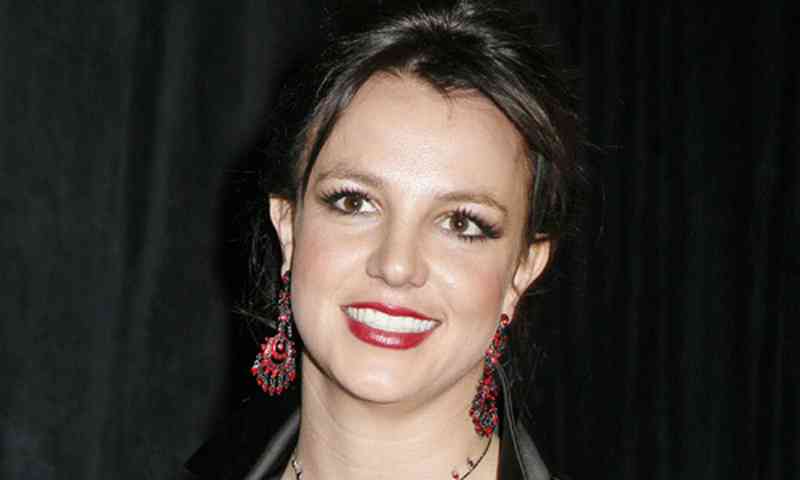 While Britney Spears has since endured public breakups since her divorce from Kevin Federline in 2007, no split had quite the same physical impact on the star as this one did. The breakup left Britney untethered and she began to experiment with her look, first dying her trademark golden tresses a dark brown (which didn't flatter the gorgeous singer) and then by shaving them off altogether in what was the apex of her nervous breakdown. A bad wig soon followed and the Britney we had known and loved for the past decade all but disappeared!
Fortunately, the star has since gotten herself together and become a much healthier and happier person, whose subsequent splits have left her looking even more radiant!
2 Khloe Kardashian Lightened Up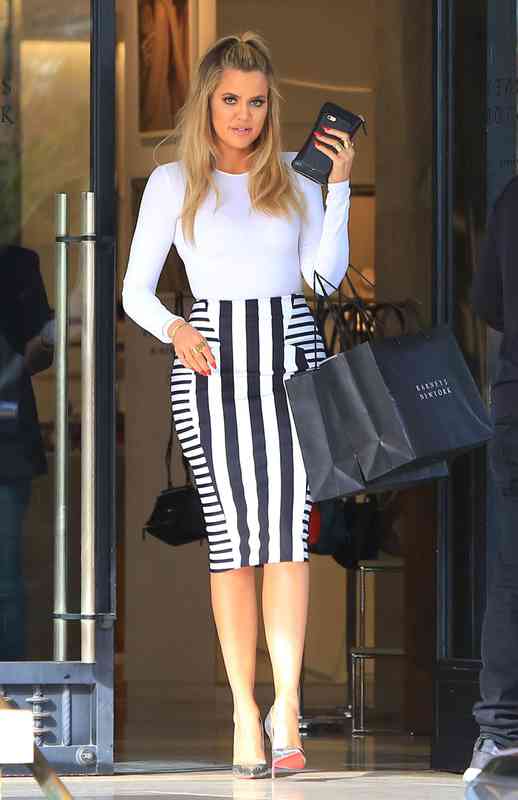 Hey, you don't call your show Revenge Body without having a darn good reason! After a whirlwind romance with basketball player Lamar Odom that saw them tie the knot after only one month together, rumors of his extramarital affairs and personal issues took a toll on the couple, and Khloe Kardashian filed for divorce in 2013.
As we all know, it wasn't until three years later that the filing was made final, but in that time, Khloe decided to channel all of her energy and anxiety into working out and getting fit. She became blonder, bronzier, and more comfortable in her own skin than we had ever seen her before! While her love life has still been fairly messy, there's no denying that the girl looks good!
1 Miley Cyrus Got Edgy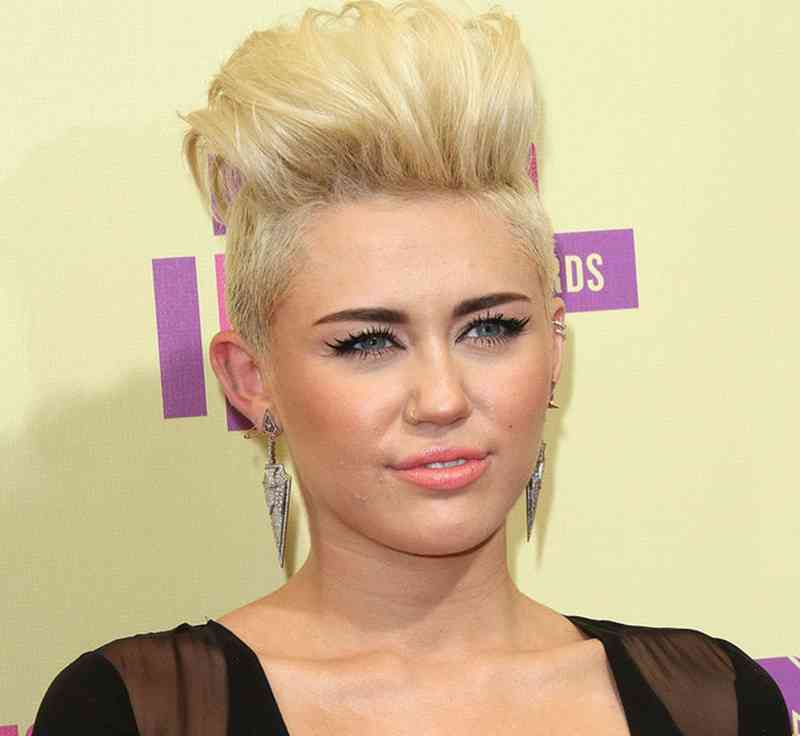 Who could have seen this one coming? From a Disney Channel darling to a tongue-baring, scantily-clad superstar who was more than a little vocal about her penchant for illegal substances, Miley Cyrus tried to find herself and flailed in the wake of her breakup from fiancé Liam Hemsworth.
While with Liam, Miley had opted for a pretty young Hollywood star style: lots of gowns, bronde hair, and subtle makeup. As rumors of a split swirled around them, though, she began to try out an edgier style, chopping off her hair and bleaching it blonde, but once the breakup happened, it was all about skin-baring, avant-garde outfits as she ran away from her old life.