Who's Better 15 Actresses You Definitely Didn't Know Played The Same Character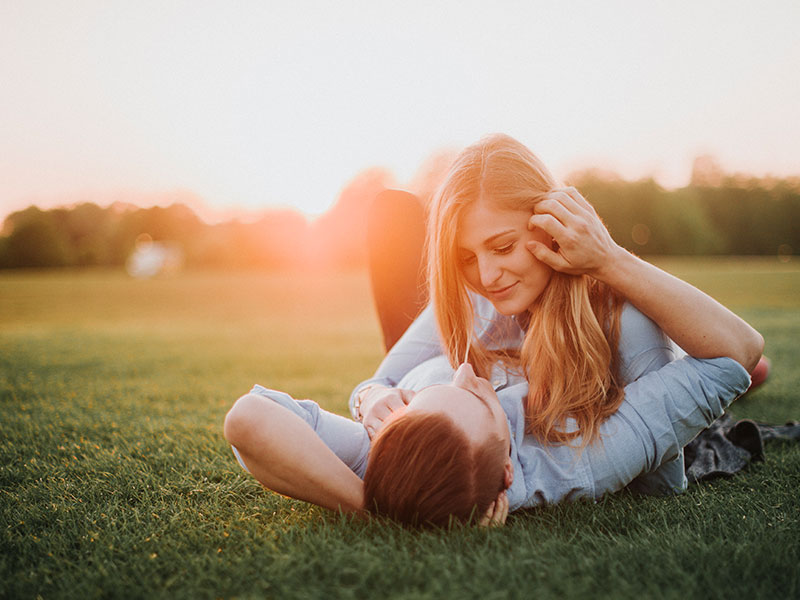 An actor getting replaced or recast on a TV show or film is a pretty common practice. For films that span multiple series and reboots, it only makes sense to revamp the entire cast, even if only a few years separates the original from the remake. For TV shows, different conflicts can arise that would necessitate a new face being brought in, like scheduling conflicts, personality issues, or the plain and simple fact that the first actor is no longer up to the task of playing the current incarnation of their character. There's not always bad blood between the original and the replacement, and while viewers and critics may be divided on which version is better, there re always pros and cons to both.
Some instances in which a character is replaced slip by largely unnoticed, usually because the character was never a big deal in the first place. Other times, you'd better strap in for the drama because the OG version refuses to go quietly! We've got 15 pairs of actresses here who played the same character as one another - some with more success, others, well, not so much. Who do you think did it better?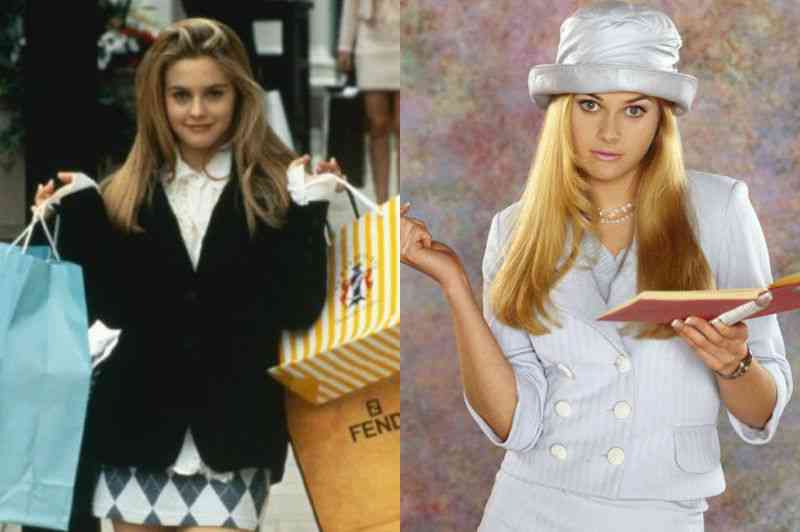 15 Cher Horowitz: Alicia Silverstone vs. Rachel Blanchard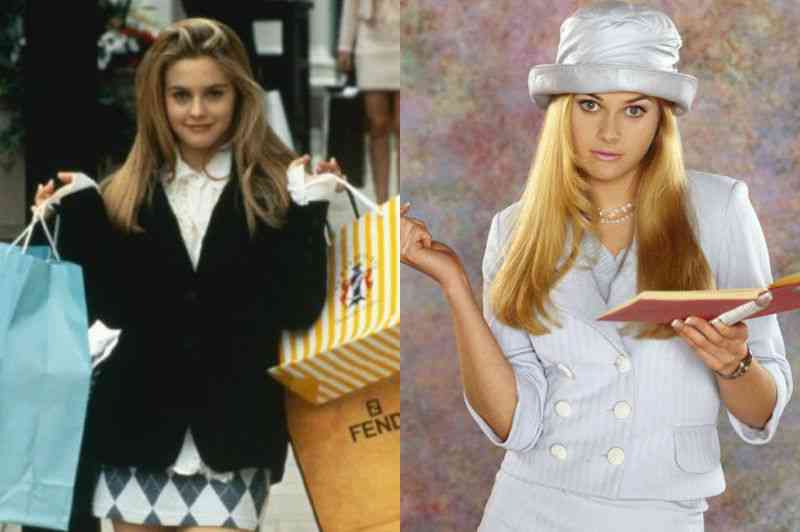 We wouldn't be surprised if you honestly thought Alicia Silverstone had taken her star-making role as fashion fiend and matchmaker Cher Horotowitz to the small screen with the Clueless TV show, but it's actually her doppelganger, Rachel Blanchard!
When Clueless was released in 1995, it was a cult hit, and has become required viewing for anyone born in the 1990s. A modern-day adaptation of Jane Austen's Emma, we saw Silverstone as Cher try to set up her friends and truly be a good person, all within the rich and ridiculous confines of Beverly Hills. The TV version of Cher, however, left a lot to be desired, despite being created by Amy Heckerling, who gave us the original. While Blanchard looked an awful lot like Silverstone - and Stacey Dash and Donald Faison even reprised their roles as Dionne and Murray - she played up the Valley Girl stereotype a little too much, transforming the sweet and genuine Cher into an airhead. Hey, it lasted for three seasons, though!
14 Victoria: Bryce Dallas Howard vs. Rachelle Lefevre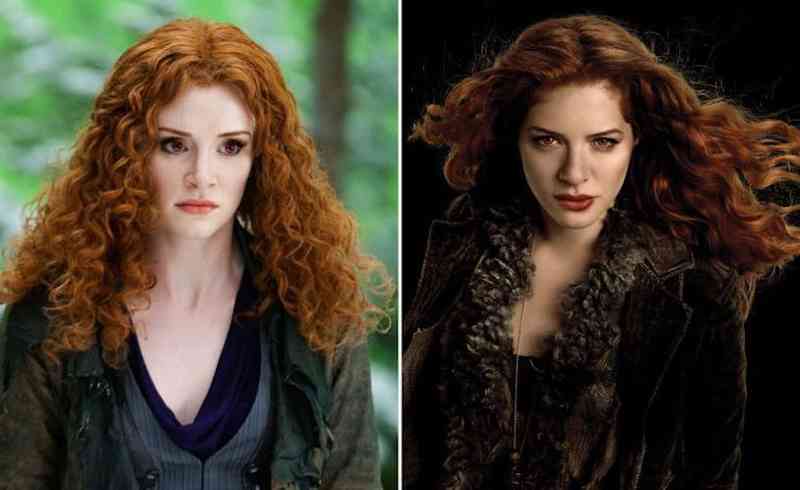 Now this was a bit of sneaky casting that left a bad taste in our mouths - and in Rachelle Lefevre's! For the first two films in the Twilight franchise, we had Lefevre as evil vampire Victoria, even though the production department switched out the directors after the first film, going from Catherine Hardwicke to Chris Weitz. Unfortunately for Lefevre, though, that was where her vampiric journey ended, as Summit Entertainment recast the role, choosing Bryce Dallas Howard for Victoria.
According to Lefevre, she was "stunned" by the news, explaining that she "fully committed to the Twilight saga and to the portrayal of Victoria", even turning down other filming opportunities to make it happen. Summit apparently did not agree, though, stating that the actress had withheld scheduling conflicts from them (allegedly, there was a 10-day overlap between Eclipse and a film Lefevre was shooting). Howard was brought on only for Eclipse, making that 10-day overlap seem like a pretty minor issue over which to recast an entire character for one film!
13 Gwen Stacy: Emma Stone vs. Bryce Dallas Howard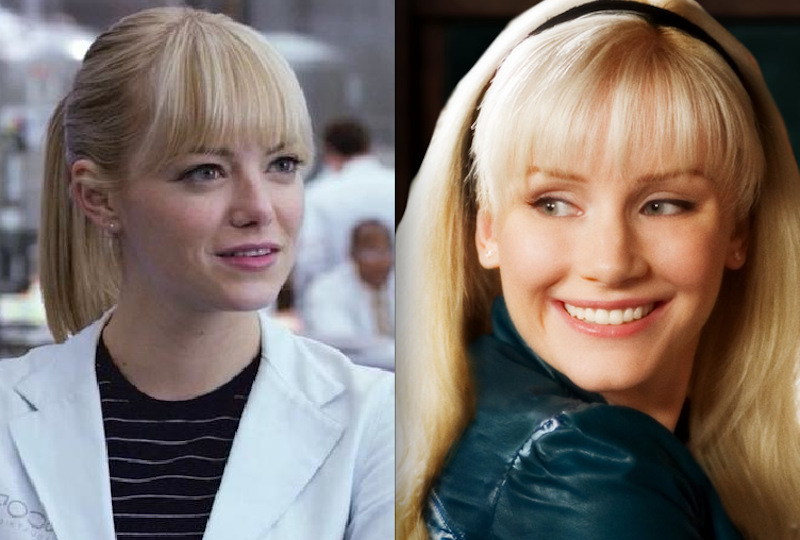 Bryce Dallas Howard is at it again, except this time she was the one who was replaced! Considering the fact that we have had four different actors playing the role of Spider-Man since 2002, it makes perfect sense that we would have different actresses as his love interest, this time, it's blonde Gwen Stacy instead of the redheaded Mary-Jane Watson - although, ironically, both Howard and replacement Emma Stone are known for their fiery locks!
While Howard was in Spider-Man 3- with the OG Tobey Maguire, Stone got to stick around for two films in the role, which saw her act across from real-life boyfriend Andrew Garfield in The Amazing Spider-Man and its sequel. While Howard admitted that she would've liked to have stuck around to do more than one film, she admitted that Stone was an excellent choice to play Gwen - and in fact, the two actresses bonded over their shared role while filming The Help!
12 Lois Lane: Amy Adams vs. Kate Bosworth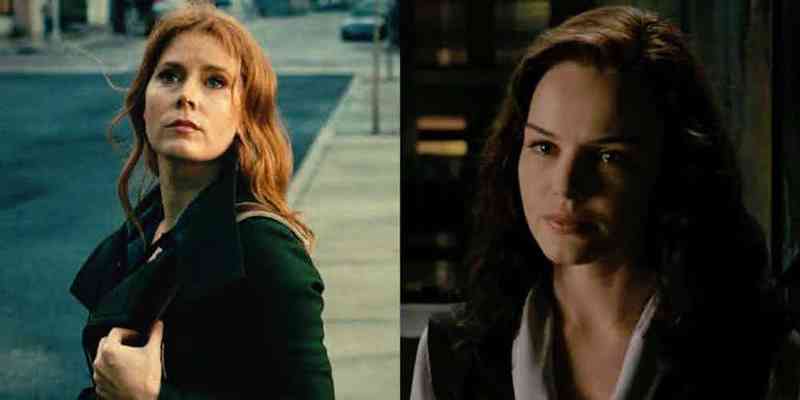 Lois Lane of the Superman films has been recast A LOT. Superhero movies tend to get made and remade, rebooted and reconceived every few years or so, saturating the action movie market with tales of men and women from fictional planets with impossible abilities. In the case of Superman, we'll look at the two most recent versions of Clark Kent's lady love: one that was successful and the other that is best left forgotten.
If you don't recall Kate Bosworth as Lois Lane, you're not alone. For the 2006 film Superman Returns, we got a failed attempt at a major blockbuster that miraculously only became one movie, with Brandon Routh as our titular hero. Perhaps unsurprisingly, Bosworth was considered abysmal and annoying in the role, and it's not a shock that she wasn't asked back to reprise the role for Man of Steel with Henry Cavill as Superman in 2013. Instead, Oscar nominee Amy Adams landed the role - but OG Lois, Margot Kidder, wasn't too thrilled with the "sexist" portrayal.
11 Lisbeth Salander: Rooney Mara vs. Noomi Rapace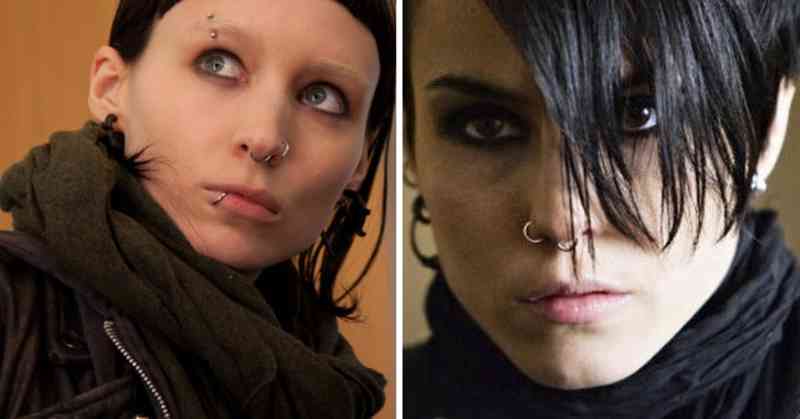 Aside from sharing double-Os in their first names, Rooney Mara and Noomi Rapace also have the distinction of playing the same character at around the same time! For the role of Goth computer hacker Lisbeth Salander, Rapace starred in the Swedish adaptation of the Millennium series (The Girl With the Dragon Tattoo, The Girl Who Played With Fire, and The Girl Who Kicked The Hornet's Nest - all in 2009), while Mara only got the opportunity to play Salander once, in the American version of the first film, which was released in 2011.
While both actresses earned a great deal of well-deserved praise for their interpretation of the complex character, Rapace edged out Mara, if only for the fact that we get to see her work it as Salander more, with three films instead of one. While we won't get to see Mara take on the role of Salander again, in the just-announced adaptation of The Girl in the Spider's Web, we will see Claire Foy try her best - and perhaps compare things all over again!
10 Jeanie Bueller: Jennifer Aniston vs. Jennifer Grey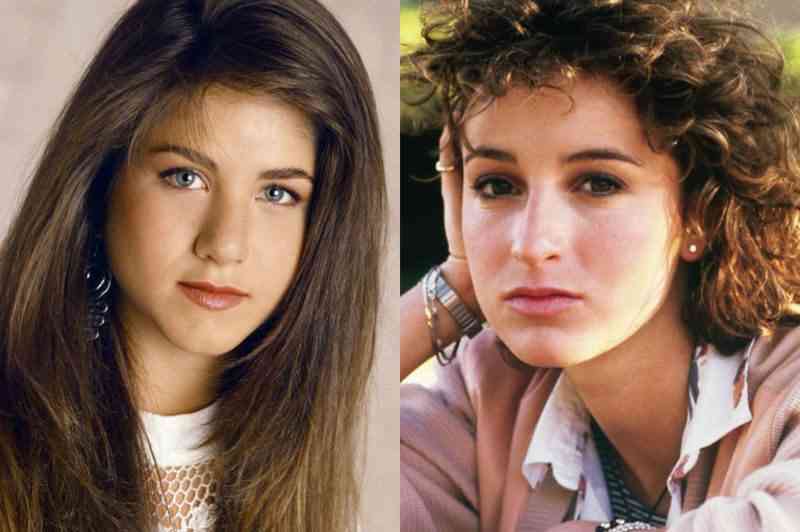 Okay, it's totally fair if you missed this foray into bizarro world where Ferris Bueller's Day Off was remade into a TV show called, simply, Ferris Bueller, but it's proof that when Hollywood gets a hit, they will milk whatever they can out of it!
For the iconic 1986 film starring Matthew Broderick, we had Jennifer Grey as his older sister Jeanie, who couldn't stand her brother or his crazy antics. The film was an instant classic, which made it ripe for the TV plucking, right?
Eh, not so much.
Transitioning the X-factor of the wacky film to TV didn't work so well, and the 1990 television version, now with Jennifer Aniston as Jeanie, lasted only one season, with 13 episodes. In another strange twist of the closeness of Hollywood, Grey actually appeared on Aniston's hit show Friends as her former BFF Mindy! Then, in what seems like a funny bit of karma, Grey's part was later recast when Mindy got hitched to Rachel's ex Barry!
9 Mystique: Jennifer Lawrence vs. Rebecca Romijn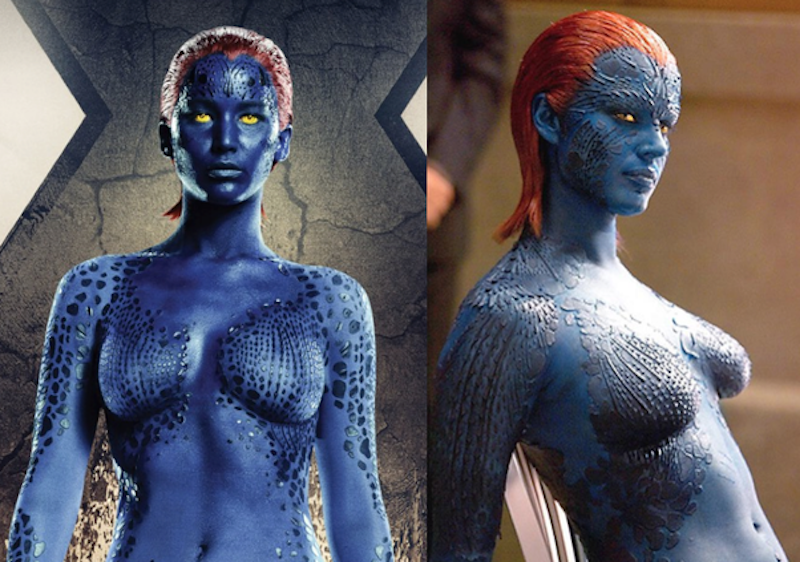 As most Hollywood films - assuming they were successful - are now entering reboot territory, it makes sense that they would recast the main characters. For the X-Men franchise, that means picking a younger set of actors once the series got rebooted with the release of X-Men: First Class in 2011. In addition to switching Patrick Stewart to James McAvoy and Ian McKellen for Michael Fassbender, one of the most notable switches was Jennifer Lawrence as Mystique, replacing Rebecca Romijn.
Thanks to the majority of the role being spent in blue body paint, the differences between Lawrence and Romijn aren't that noticeable, except for when Mystique is in her "normal human" form. It also sounds like Lawrence got a better deal that Romijn when it came to filming, too: Lawrence's arduous makeup process takes about three to four hours, whereas Romijn could be in the makeup chair for up to nine at a time! Viewers are split on which incarnation of the blue mutant was better, but it's interesting to get Mystique's backstory from Lawrence's incarnation all the same.
8 Lavender Brown: Jessie Cave vs. Jennifer Smith & Kathleen Cauley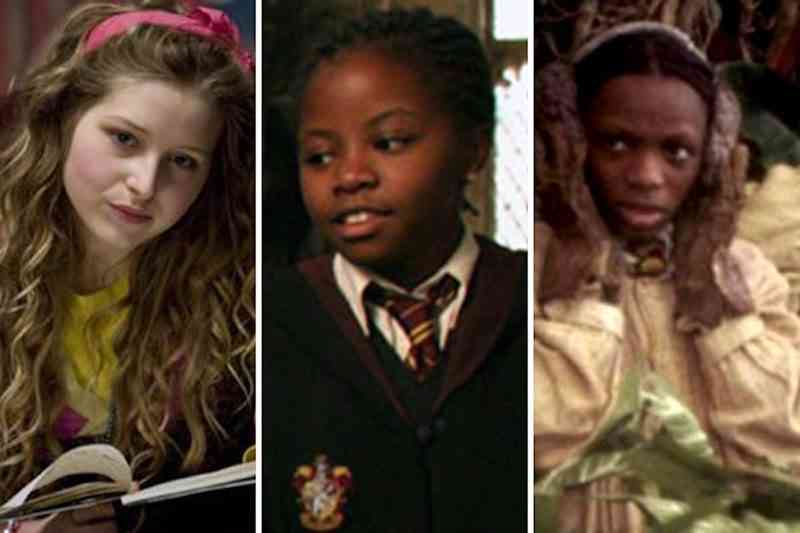 Look, Harry Potter was a massive undertaking, especially for its actors, many of whom were young children at the time of filming. Small roles were often swapped out or deleted altogether, depending on the importance they had on the main storyline. As those who read the books know, Lavender Brown didn't figure into the plot until Harry Potter and the Half-Blood Prince. Prior to that, she's just another Gryffindor student.
Recasting the character for a larger role makes sense, especially if previous incarnations of Lavender weren't up to the task of a larger role. The biggest issue many people took with the recasting, however, is that Lavender was played by a black actress - until she got a speaking part, that is. Previously played by both Jennifer Smith and Kathleen Cauley, Lavender existed in the background, until her romance with Ron blossomed in the sixth film, at which point Jessie Cave took on the role, wondering if the team behind Harry Potter had a race problem.
7 Buffy Summers: Sarah Michelle Gellar vs. Kristy Swanson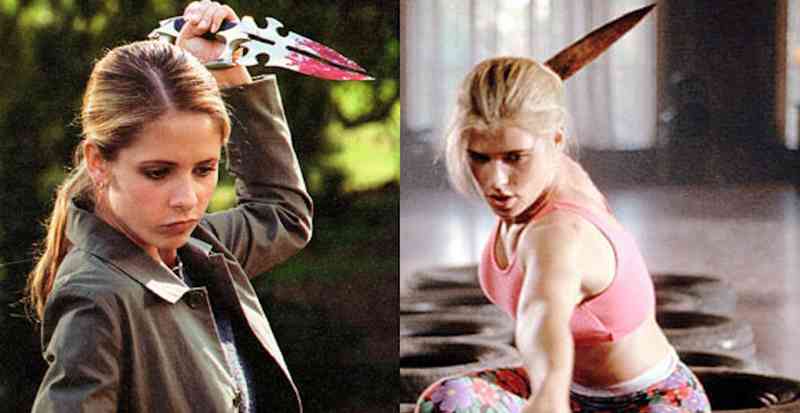 If we're being totally honest here, we're comparing apples and oranges. Unlike Clueless, which began as a successful film and changed into a middling TV show, Buffy the Vampire Slayer started as a mediocre movie before becoming a smash hit of a television show, far surpassing the camp value of its source material.
In Kristy Swanson's version of the character, Buffy Summers was a stereotypical blonde cheerleader who happened to also be a vampire slayer. The character, who was created by Joss Whedon, was so tinkered with in the film that she became a vapid shadow of what Whedon had envisioned. Fast-forward to 1996, when Whedon brought out his butt-kicking Buffy again, this time in TV form and played by Sarah Michelle Gellar. Thanks to more creative control, this Buffy was funny, likeable, and had equally likeable and funny friends who were at her side. Gellar's Buffy showed more evolution and growth throughout the show's seven-season run than Swanson was able to accomplish in one film, making her the clear winner for the Best Buffy.
6 Rachel Dawes: Katie Holmes vs. Maggie Gyllenhaal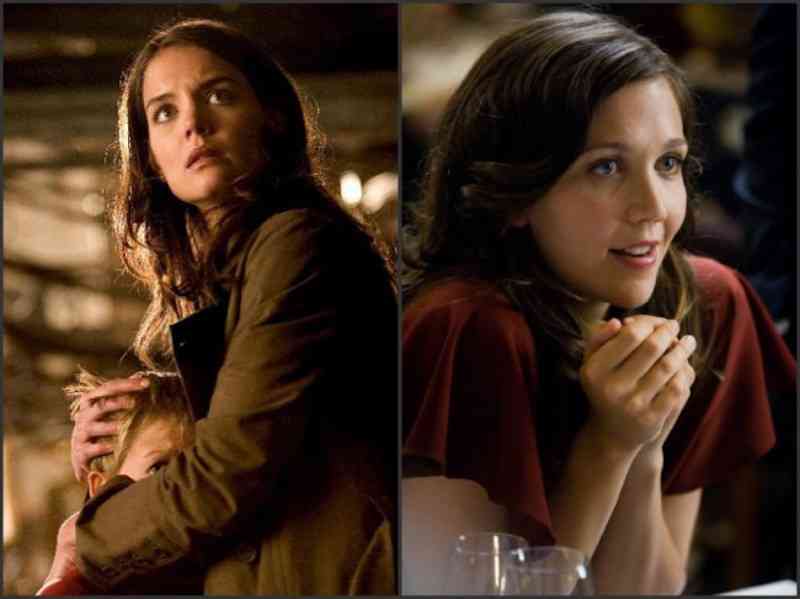 Unfortunately for Katie Holmes, critics and audiences were pretty much unanimous when it came to her performance as Rachel Dawes in 2005's Batman Begins: flat and dull. Many saw it as proof that Holmes wasn't a good actress and would never really move beyond her most famous role to date, as Joey in the soapy TV show Dawson's Creek. Perhaps unsurprisingly, she was replaced for the follow-up, 2008's The Dark Knight, with Maggie Gyllenhaal taking over - although, according to Holmes, it was she who declined to return, rather than being forced out of the role. Holmes had another film on the go and was unable to reprise her role as Rachel, and said she had no regrets. Too bad for Gyllenhaal, but she didn't fare much better. Although everyone agreed that she was certainly a better actress than Holmes, many felt that she simply didn't fit the part of the damsel-in-distress who meets an untimely end.
5 Meg Griffin: Mila Kunis vs. Lacey Chabert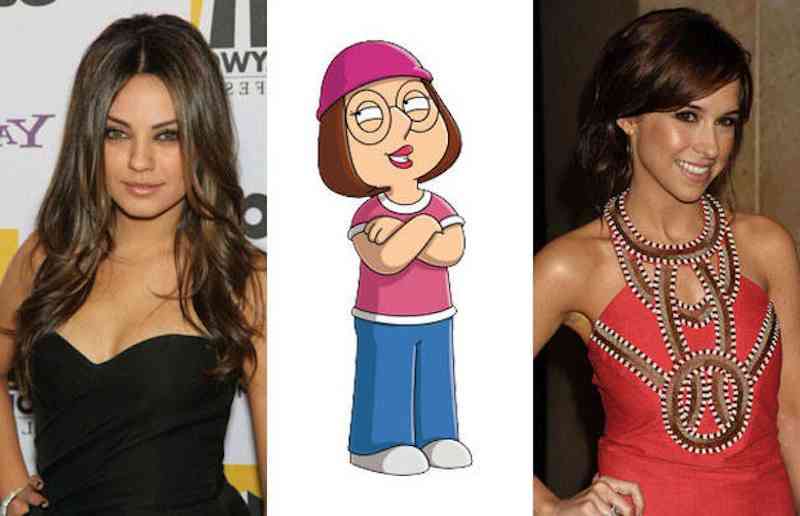 Not an acting credit per se, but a voiceover role, we have Mila Kunis and Lacey Chabert, both of whom provided their voices to the role of humiliated and unappreciated daughter Meg Griffin from Family Guy.
When the show first launched back in 1998, Chabert voiced Meg for only one season. She had to bow out of the role because of her commitment to school and acting on Party of Five, and creator Seth Macfarlane later cited contractual obligations on Chabert's part, so this seems like a pretty truthful acknowledgment of what happened, and there's no bad blood between the two. Following Chabert's departure, Kunis was brought on, and managed to make it work despite her commitment to That '70s Show. Additionally, Kunis was only 15 at the time, the same age as Meg, making it a cool bit of insider knowledge that a teenage actor was voicing a teenage character! Clearly, Kunis made a smart move: she takes home between $175k and $225k per episode, which is nice work if you can get it!
4 Laurie Forman: Lisa Robin Kelly vs. Christina Moore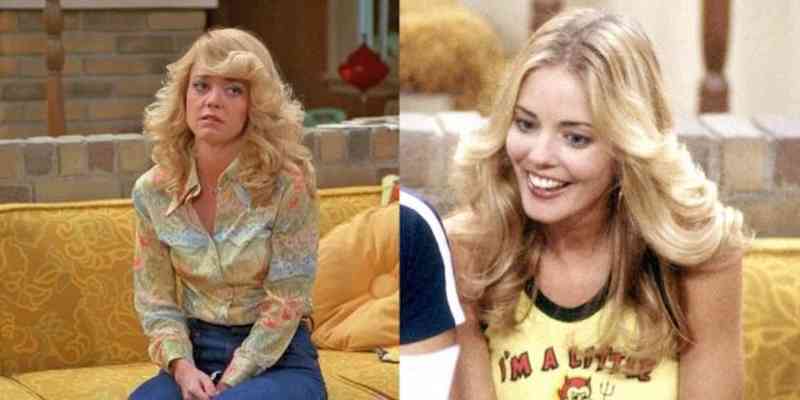 Easily one of the most publicized and easily recognized casting changes, we have Laurie Forman of That '70s Show, who was played first by Lisa Robin Kelly and then later by Christina Moore. Unfortunately, the reasoning behind this casting change is a bit of a depressing one.
As older sister Laurie, Kelly was brash and snotty, always willing to take her brother down a few pegs while simultaneously insulting his friends. Kelly was fantastic, but the character was abruptly written out of the show by season three, which was explained away by Laurie's decision to attend beauty school. Kelly reappeared for a while in season five, but was recast completely by season six. The reason for the change? At the time, Kelly was suffering from alcoholism, brought on by the loss of a child. She simply wasn't in the right headspace to work as an actor, and the loss took a toll on her health. Kelly later passed away in 2013 from an accidental drug overdose.
3 Ruby: Katie Cassidy vs. Genevieve Padalecki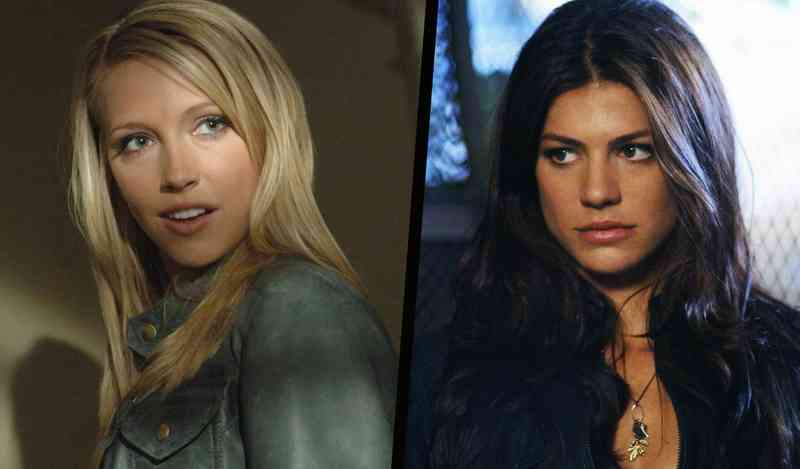 It's one thing for a TV show to recast a character and choose an actor who looks close enough to their predecessor that hopefully audiences won't notice, but it's quite another to opt for a completely different actor and invent a storyline to accommodate the change! Such was the case in Supernatural, a show in which recast actors can be easily explained owing to the, well, supernatural elements of the plot!
Initially, the character of Ruby the demon was played by Katie Cassidy in season three and Genevieve Padalecki (née Cortese) in season four. Cassidy's incarnation of the character was described as "mysterious", "manipulative", and "hard to get close to", while Padalecki's version was completely different, having been killed and brought back, and thus is "calmer" than the original Ruby. Naturally, fans were split down the middle as to which one was better, but most seem to prefer Cassidy's version of the butt-kicking demon. Hey, at least Padalecki met her real-life husband, star Jared Padalecki, so it wasn't all bad!
2 Kaitlin Cooper: Shailene Woodley vs. Willa Holland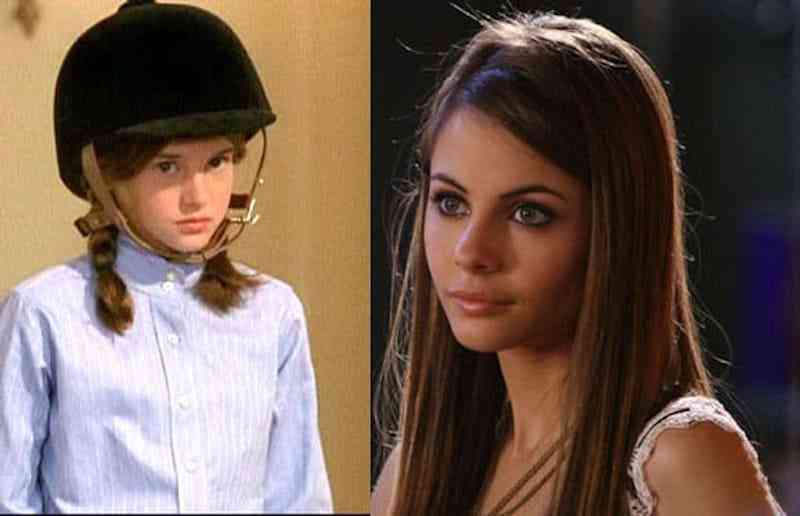 Sometimes, you need a character to speed up in ageing in order to give them juicier storylines and put them in more adult situations. Such was the case for Shailene Woodley, who played little Kaitlin Cooper, younger sister of Marissa on The O.C. for one season, before being unceremoniously shipped off to boarding schoo. By the third season, Kaitlin had returned - this time, as the much older, more mature Willa Holland. (It is worth noting, however, that both actresses are in fact the same age!)
Now older, Holland's Kaitlin was able to have relationships with boys, flirting with her teachers, doing drugs, committing crimes, and blackmailing - all in a day's work for a resident of one of the soapiest teen dramas of the '00s! For Woodley's part, there were no hard feelings between herself and Holland. The actress explained that she looked far too young for her actual age (and thus for the situations Kaitlin was getting into) and that Holland was so right for the part whereas Woodley was "so obviously not".
1 Aunt Viv: Janet Hubert vs. Daphne Maxwell Reid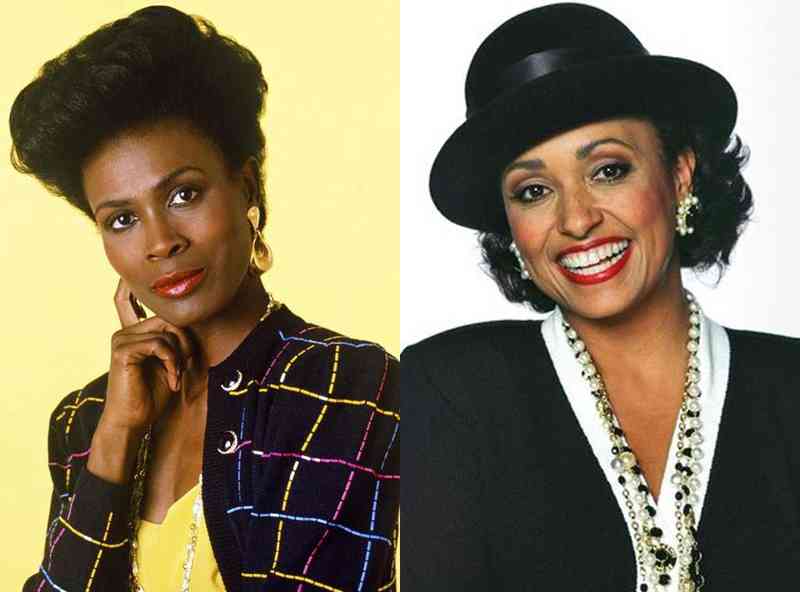 One of the most famous instances in which two actresses played the same character in history, we have Aunt Viv from The Fresh Prince of Bel-Air, who was played first by Janet Hubert until season three, and then by Daphne Maxwell Reid for the remainder of the series.
The reason behind Hubert's recasting wasn't something as innocuous as conflicting schedules, or ageing. Instead, it was because of an ongoing feud between the show's executives and creator/star Will Smith. In fact, things were so contentious between Hubert and Smith that by 2011, she was still declaring that she would never do a reunion show with the original cast because "I will never do anything with an a**hole like Will Smith." Even in 2017, Hubert was still sour on the whole thing, taking to Facebook to proclaim that she had no interest in seeing the cast anywhere, anytime. While Hubert's Viv was a little bit harder towards the reckless Will, Reid's incarnation was softer, sweeter, and much more maternal, making us wonder if art truly does imitate life?