What 15 Of Your Favourite Disney Stars Look Like Now, 10 Years Later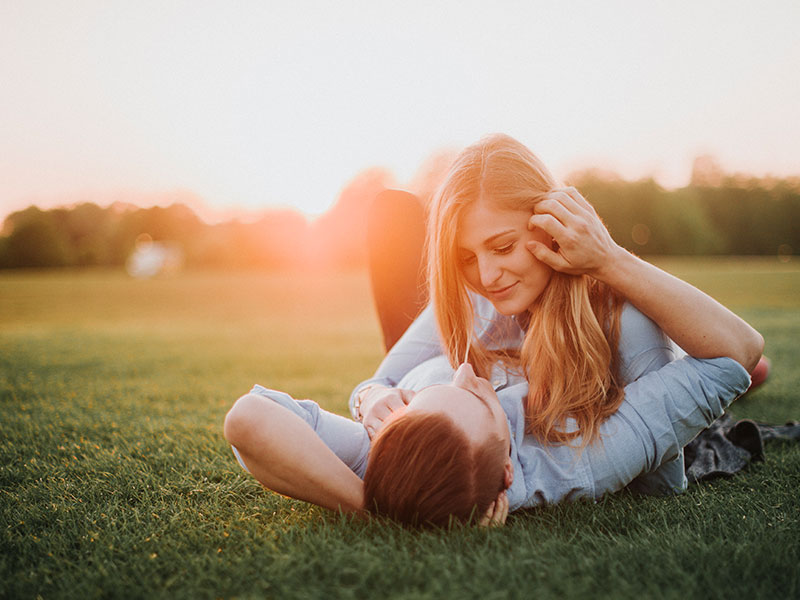 A lot has happened in the last ten years. At the beginning of 2007, Apple announced the very first iPhone, the final Harry Potter book was released - "Harry Potter & The Deathly Hallows" - the Transformers movie hit theatres, and Grey's Anatomy was only in its fourth season. In only ten short years, a lot has happened, and we can't help but look back on so many of the last decade's highlights.
Of course, ten years ago many of us were still hooked on a little network called the Disney Channel, which featured a ton of our favourite shows, like Hannah Montana, Wizards of Waverley Place, and The Suite Life of Zac & Cody. While we've all grown up quite a bit since we last tuned in to our favourite characters, we haven't quite given up on the stars who portrayed those young and energetic roles. In fact, we all still get pretty excited when we see Miley Cyrus or Selena Gomez over Instagram, releasing new music or starring in a new movie.
Ten years later, we have had to come to terms with the fact that our favourite Disney actors have all grown up and have completely shed their Disney innocence. Many have grown up to become super successful artists or have abandoned their acting careers for pursuits in parenthood or brewing beer.
But one thing is for sure. Now that they're all certified adults, we have no qualms over admitting that most of these former Disney celebs are super hot now that they've outgrown puberty and that awkward teen phase.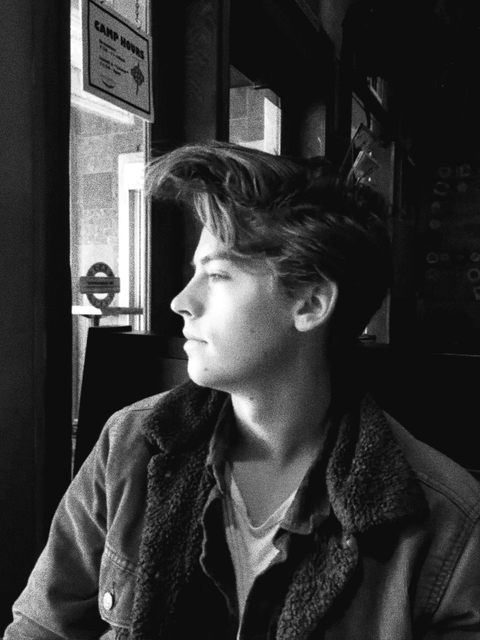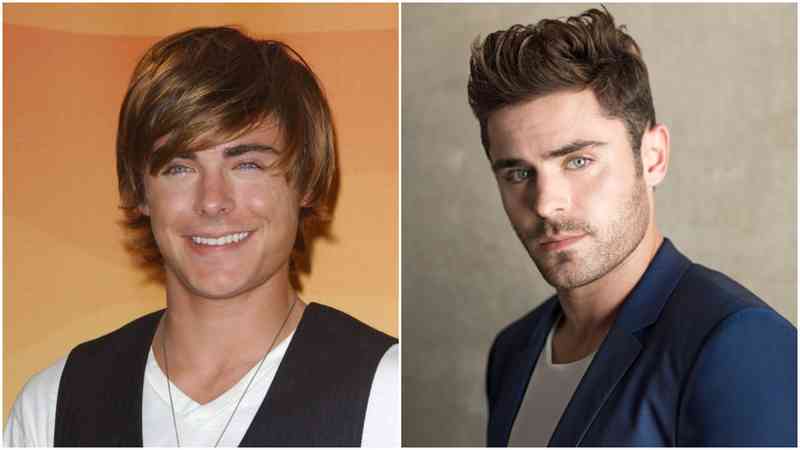 15 Zac Efron Went From Teen Crush To Studly Heartthrob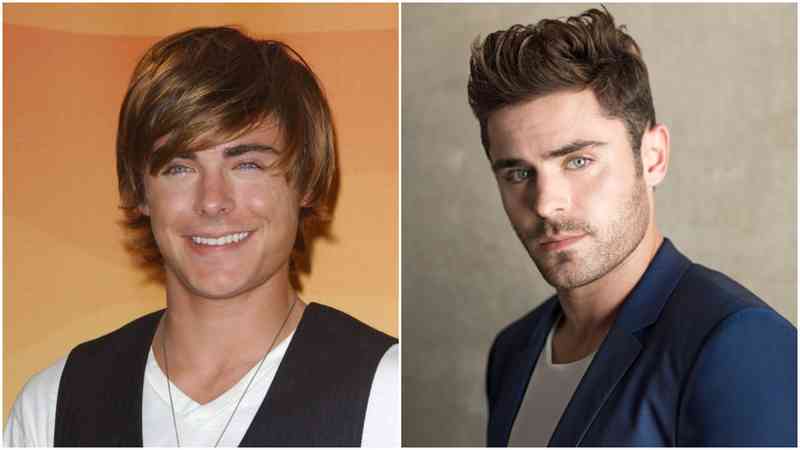 In the time that Zac Efron has been in the spotlight, he's gone from fresh-faced singing and dancing teen in the High School Musical movies to a hella ripped dude who appears topless in nearly every movie he stars in, including one of his most recent flicks, Baywatch. And we're so not complaining! In the last ten years, Zac has completely filled out as an actor and as a toned, mega-fine specimen of a man. He's starred in Hairspray, 17 Again, The Lucky One, Neighbours and Neighbours 2: Sorority Rising, Dirty Grandpa, and a ton of others. Since 2007, Zac has been romantically linked to fellow Disney star, Vanessa Hudgens, he fought a homeless man, broke his jaw at home, and has been sober since 2013. Oh, and he's been totally working out… a lot.
14 Selena Gomez Definitely Grew Up, But Kept Those Youthful Features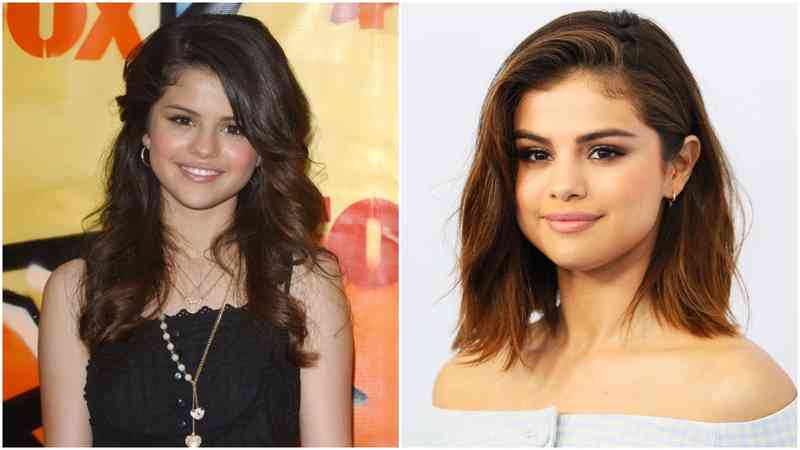 When Selena Gomez first started acting, she was appearing in a beloved television classic, Barney & Friends. It wasn't long before Disney picked up on Selena's charm and gave her a lead in the show, Wizards of Waverley Place. The show ran for four seasons and even included a Disney Channel Original Movie. Her character on Waverley even appeared in a couple of other Disney shows, including Suite Life On Deck and Sonny With A Chance, and Selena sang on a few Disney soundtracks. Her singing career really took off from there, as she went on to form a band, Selena Gomez and the Scene. In the last ten years, Selena has expanded her talent both as a singer and as an actress. She's starred in Ramona and Beezus, Spring Breakers, and voices Mavis in the Hotel Transylvania movies. She's released five albums, released her own clothing line, fragrance, and line of Coach bags, became a UNICEF ambassador, and started her own production company called July Moon Productions, which produced the Netflix show, 13 Reasons Why. To date, Selena is also the most followed person on Instagram!
13 Corbin Bleu Didn't Give Up On Singing & Dancing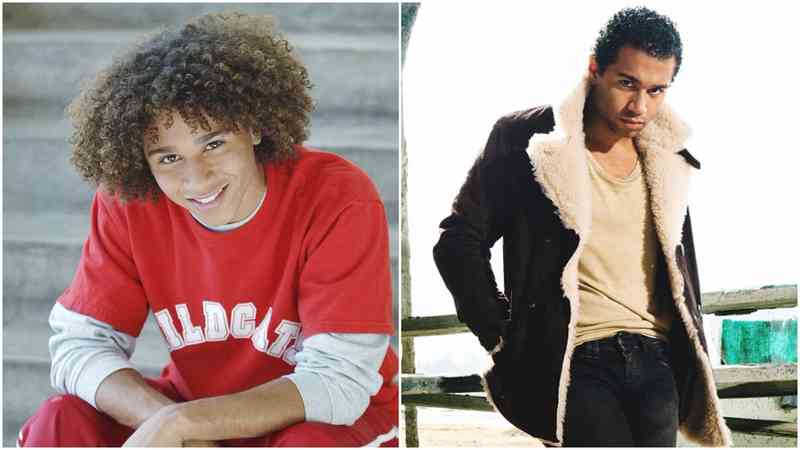 While working with the Disney crew, Corbin Bleu made a name for himself starring alongside Zac Efron in the High School Musical movies. He also starred in the Disney Original movie, Jump In! While Corbin's career hasn't skyrocketed as much as Zac or Selena's have, he still stuck to his roots over the last ten years. He's released two solo albums, competed in Dancing With The Stars in 2013, took on a few television roles, and even appeared on Broadway in Mamma Mia! and the show, Holiday Inn, The New Irving Berlin Musical. Corbin may not be the talk of the town anymore, but he's certainly keeping busy in the industry as he continues to do what he does best: sing and dance. If you wanna check Corbin out right now, he recently performed as a guest in yet another season of Dancing With The Stars in a salsa trio that aired last month.
12 Hilary Duff Shed Her Cutie Image & Became One Hot Mama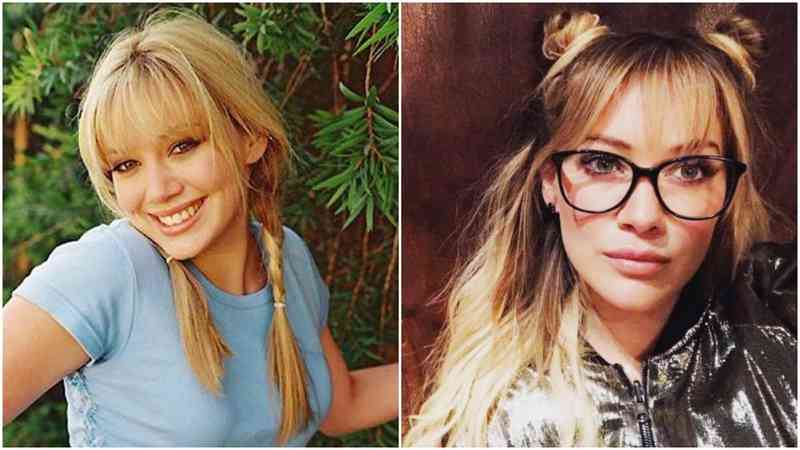 Hilary Duff lives a pretty low-key life nowadays as a thick divorcée to retired hockey player, Mike Comrie, and mom to five-year-old son, Luca. But that doesn't mean that Hilary isn't living her best life since her Disney days starring in Lizzy McGuire, the tv series and movie. Since moving on from her Lizzy character, Hilary has expanded her resume with a variety of movie and TV roles, including a brief stint on Gossip Girl, and has released a couple of recorded albums, including a "greatest hits" soundtrack. She also wrote a book series that included the novels Elixir, Devoted, and True, the first of which became a bestseller. As a former Disney star, other famous Disney gals, such as Selena Gomez and Miley Cyrus, have often looked up to Hilary for being a role model and influencer in their careers.
11 Josh Hutcherson FULLY Became A Hunk Of A Man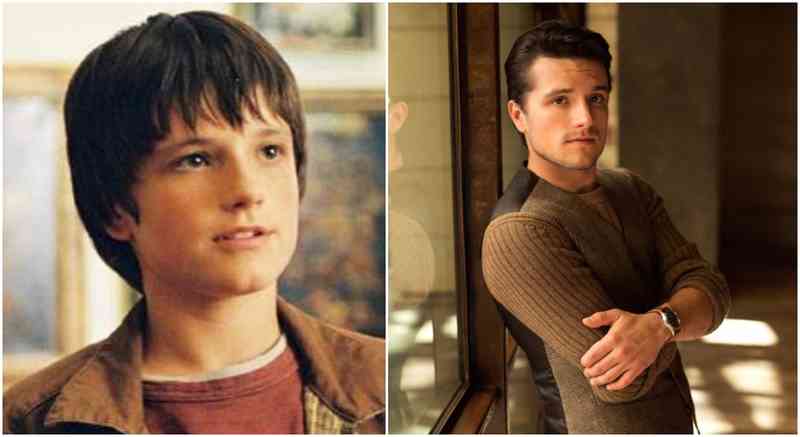 Back in 2007, little Josh Hutcherson was starring in the Disney film, Bridge to Terabithia, which he quickly followed up with a lead role in Journey to the Centre of the Earth. Back then, Josh was yet to hit puberty, but fast-forward just ten years, and we're seeing Josh in a whole new light. He's totally grown up before our very eyes and went on to co-star in the Hunger Games series of films as Peeta Mellark and a follow-up to Journey, Journey 2: The Mysterious Island, which co-stars another Disney fave, Vanessa Hudgens. Today, Josh is continuing to act and executive produce both movies and TV series, including the Hulu original sci-fi comedy show, Future Man, in which he takes a leading role. The show has just thirteen episodes in its first season and one of them includes Josh baring all in a full-frontal reveal. Now, who's ready to sign up for a Hulu account?
10 Ashley Tisdale Is A Woman Who Is Totally In Control Of Her Career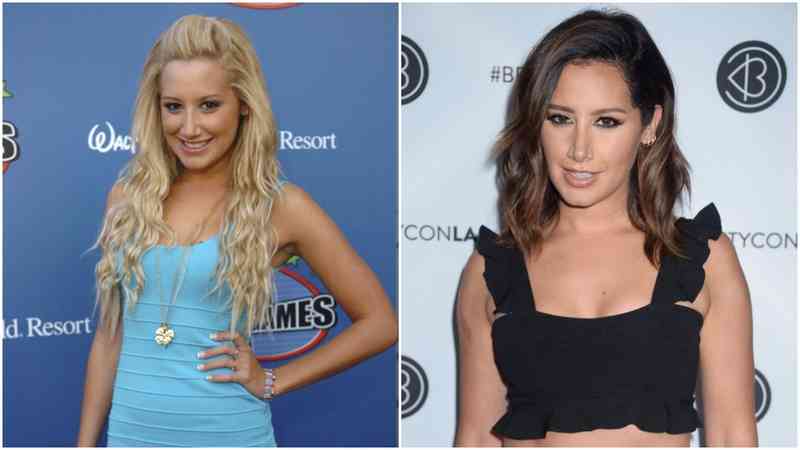 When it comes to Disney actresses, Ashley Tisdale has certainly made her mark on the youthful network. She starred as Sharpay in the High School Musical trilogy and even had her own spin-off flick, Sharpay's Fabulous Adventure, in 2011. She even starred in another Disney favourite, The Suite Life Of Zack & Cody, as Maddie. In the last ten years, Ashley lent her voice to the other Disney show, Phineus & Ferb, for four seasons, and released three albums. She got married to Christopher French in 2014, launched her own make-up brand, and also went on to become an executive producer, starting her own company called Blondie Girl Productions. She became a mature, bonafide hottie in the last decade who is a total boss-chick.
9 Cole & Dylan Sprouse Quickly Left Behind Their Disney Past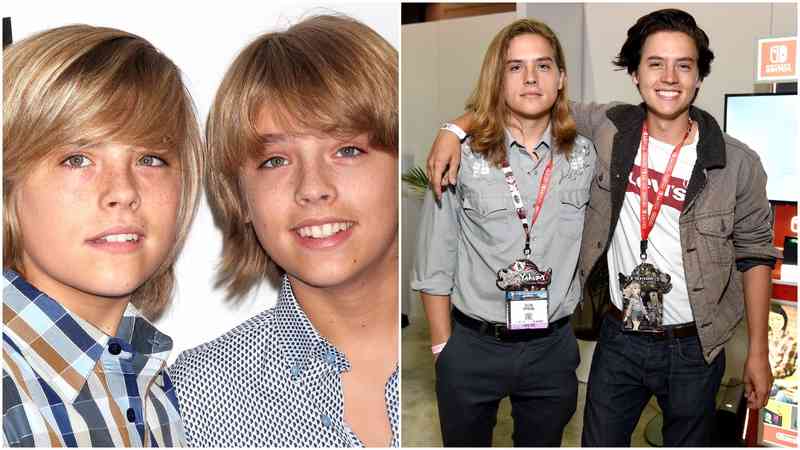 The two twin adorable boys who starred in the shows The Suite Life of Zac & Cody, its spin-off, The Suite Life On Deck, and its film, The Suite Life Movie, Cole and Dylan Sprouse have totally evolved from their simple past and became men who totally don't even resemble the brothers they used to play during their Disney days. In the last ten years, they were named the richest teen twins in the world come 2009 and by 2011, the two attending New York University, graduating in 2015. They did not act while attending school, but it wasn't long before Cole returned to the cameras. He is currently playing Jughead in the hit show, Riverdale. Dylan, on the other hand, has abandoned the scene altogether and fills him time competing in Super Smash Bros. tournaments and partnering with two others to pioneer a meadery in Brooklyn, NY. Dylan is a master brewer, and is the youngest one in the United States.
8 The Jonas Brothers Are Still Rocking A Decade Later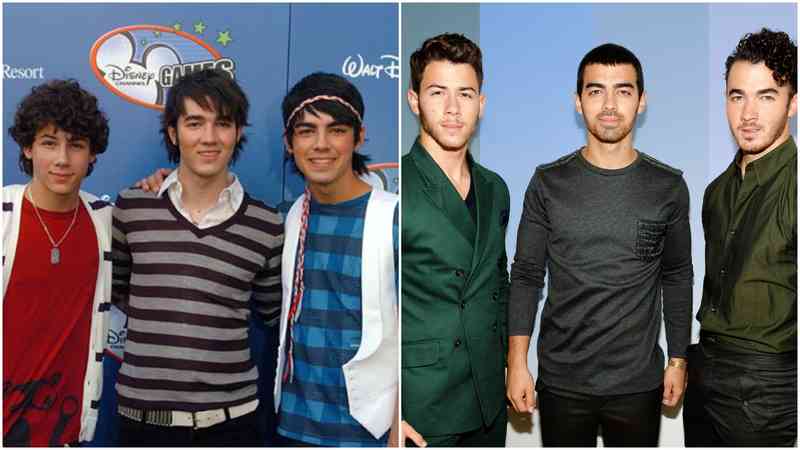 If you haven't heard of the Jonas brothers, you were surely living under a rock ten years ago. The hottest brother band to be created under Disney's watch consisted of Paul, Nick, and Joe Jonas. The three bros starred in the Disney movies Camp Rock and its sequel, Camp Rock 2. They also had two Disney shows, JONAS and Jonas L.A. As a band, they made four albums together before dissolving the group. In the last ten years, Nick and Joe each tried to launch solo careers, before Joe totally abandoned a solo act and formed DNCE, the band who created "Cake By The Ocean". Joe is currently engaged to Game of Thrones star, Sophie Turner. Paul got married in 2009 and starred in the reality show, Married To Jonas. Aside from trying to launch a solo career, Nick has also revealed that his very first kiss was with Miley Cyrus, to which he called it "terrible".
7 Brenda Song Is Keeping Busy By Continuing To Make Movies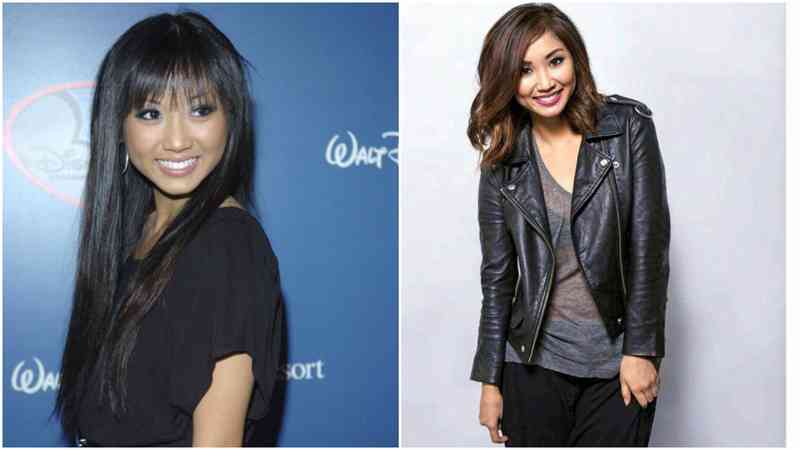 Alongside Dylan and Cole Sprouse, Brenda Song starred in the Disney shows The Suite Life of Zac & Cody and The Suite Life On Deck as the privileged character, London Tipton. She also starred in the Suite spin-off movie, Suite Life Movie, and has appeared in multiple Disney cross-over episodes, such as Wizards of Waverley Place and Hannah Montana. Is the last decade, Brenda has appeared in The Social Network and on the television series Scandal and New Girl. While her career hasn't exactly exploded like many other Disney stars, she is still getting roles and remained dedicated to her Disney image. She refuses to drink or smoke and even gives back to the network that started her career. She was crowned the "Queen of Disney" by CosmoGirl, became a spokesperson for Disney's environmentalism group, Disney's Friends For Change, and even endorsed the Disney Cruise Line.
6 Tia & Tamara Mowry Have Matured Into Successful Women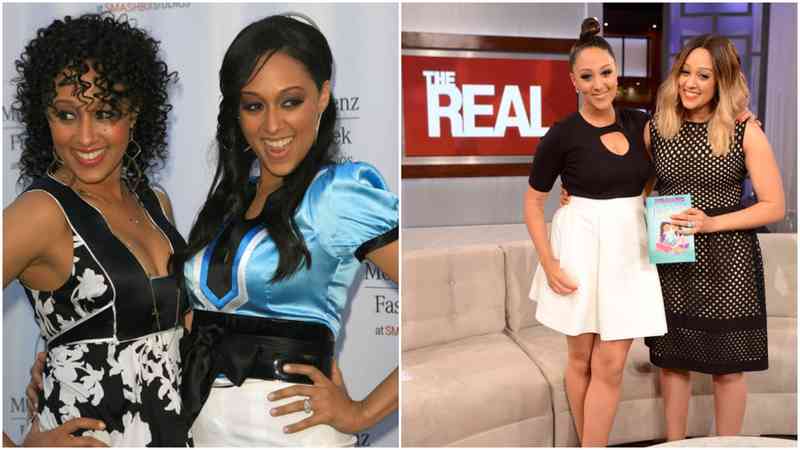 After starring in the Disney movies Twitches and Twitches Too, twin sisters Tia and Tamera Mowry starred in their own reality show called Tia & Tamera. How clever. After the show, the two sisters haven't been focusing on acting and have each taken a different life path for themselves. Tia has since been living her life as a working mother, doing everything from writing books and starring in podcasts about motherhood to starring in cooking shows. The same year that Tia & Tamera ended, Tamera went on to become a talk show co-host on the show The Real. She is married and has two children. The two sisters are still very close and have even co-launched a skincare company called Need Brand that currently makes organic stretch mark and milk producing products for mothers.
5 Miley Cyrus Went Through Some Stuff, But Came Out Better Than Ever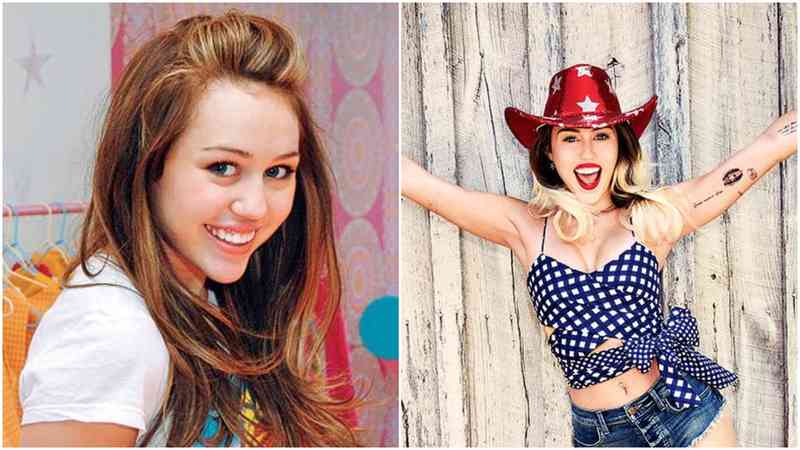 Hannah Montana was one of the most successful Disney shows back in 2007. It had a touring concert, a 3D movie based on the tour, and a feature film. Miley Cyrus played the teenaged country-pop star, Miley Stewart, whose life was hidden by using a different name than her celebrity alias. The show starred Miley's real dad, Billy Ray Cyrus, and it went on to pigeon-hole Miley as a sweet and innocent girl. When the show ended in 2011, Miley shocked her fans with a major personality transition. After starring in The Last Song opposite fiancee, Liam Hemsworth, Miley released an album called Bangerz, which was a dirty pop album that was marketed with Miley taking on a wild new image. Since then, Miley has matured and has sorted out her life, she released a new album called Younger Now, and has signed on to be a judge on The Voice. She also lent her voice in Guardians of the Galaxy Vol. 2 as the character Mainframe.
4 Kyle Massey Didn't Really Get Very Far Past His Disney Success
At the end of 2007, Kyle Massey was starring in the Disney show, That's So Raven, but his Disney career didn't start or end there. He got his start by playing in the Disney movie, Life Is Ruff, and wrapped up his Disney career by starring in the Raven spin-off show, Cory In The House. Kyle was a Disney favourite, as he also sang many rap songs for Walt Disney Records and provided his voice for the Disney series, Fish Hooks. Since That's So Raven, Kyle came in second place while competing in the 11th season of Dancing With The Stars and continues to sing rap with his brother, Christopher Massey, or as a solo artist. When performing, Kyle uses the alias Massey as his rap name. If you want to hear some of his music, you can find him regularly uploading new rap tracks to his SoundCloud account.
3 Demi Lovato's Last 10 Years Have Been An Emotional Roller Coaster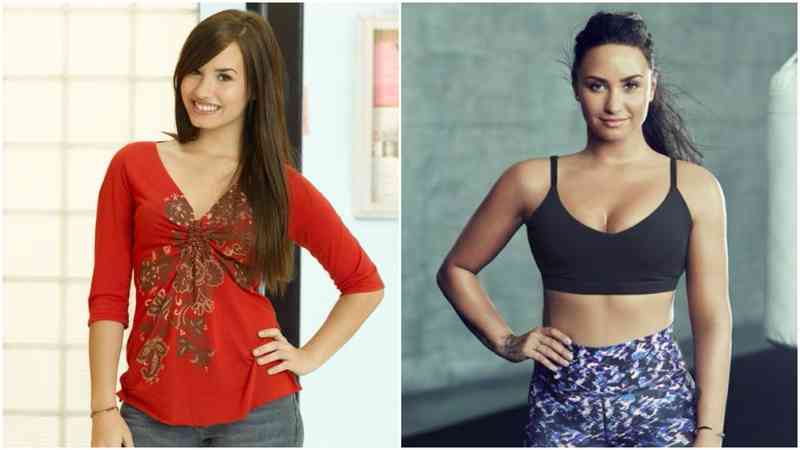 Demi Lovato is another Disney gal whose career has been wildly successful, but it's also been loaded with a few hurdles to jump. Demi started out with Disney by appearing in the 2007 movie Camp Rock and later starred in its sequent, Camp Rock 2, and also in the show Sonny With A Chance. Demi has had a lot of success in the music industry and has released a number of albums, while also making appearances in movies and on TV. She has been open about some of her personal struggles, including coping with an eating disorder, depression, bipolar, and self-harm. She is a feminist and an advocate for women, she contributes articles to Seventeen magazine, and has collaborated with the fitness attire brand, Fabletics, in which all purchases go on to support the UN initiative, Girl Up. Demi was also a judge on the U.S. reality show, The X Factor, and this year, she released a documentary on YouTube called Demi Lovato: Simply Complicated. 
2 Vanessa Hudgens Is Dipping Her Toes Into Every Industry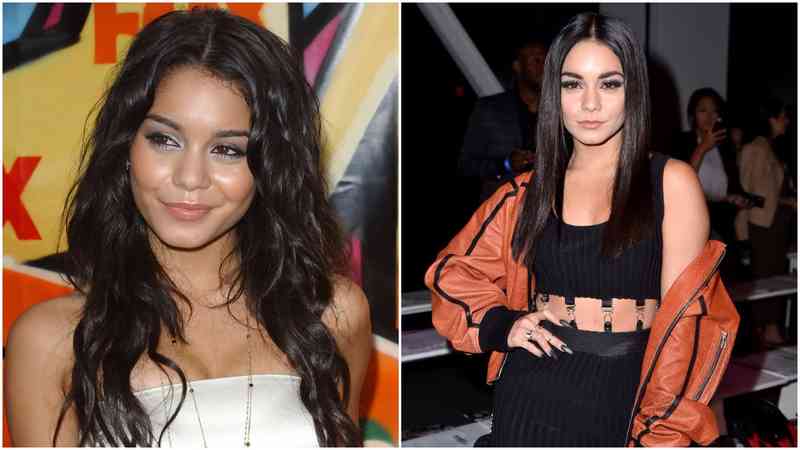 The girl to co-star with Zac Efron - who she later ended up dating - in the High School Musical movie series, Vanessa Hudgens is the Disney star that totally has been all over the map, career-wise. Other than Disney's High School Musical, Vanessa also starred in a few episodes of The Suite Life of Zac & Cody. But since then, she had movie roles in Beastly, Sucker Punch, Spring Breakers, and Journey 2: The Mysterious Island, opposite Disney alum, Josh Hutcherson. She's released two albums and has also turned to acting on stage, playing iconic roles such as Mimi in Broadway's Rent (which was directed by Neil Patrick Harris) and Rizzo in Grease: Live!
1 Raven-Symoné Has Come Around Full Circle In The Last 10 Years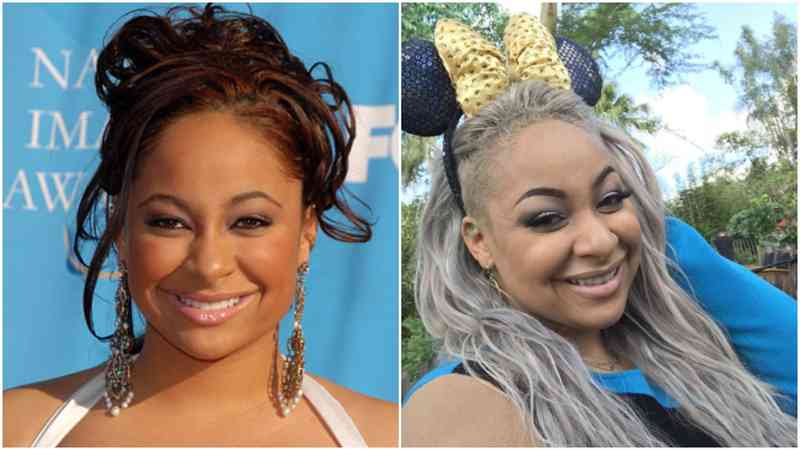 The star of Disney's That's So Raven, Raven-Symoné is a woman who is really comfortable with her life and career. She's sang on many Disney soundtracks and albums, had voice roles on Kim Possible and Disney's Tinker Bell, but later went on to co-host the talk show, The View. However, last year Raven retired from The View to star in a That's So Raven spin-off show nearly a decade after the original premiered called Raven's Home, which focuses on her divorced character raising twins in a Chicago apartment. In 2016, Raven came out of the closet and officially identified as a lesbian. She considers herself to be a "human who loves humans".
Credits: Wikipedia.com, J-14.com, MTV.com, IMDB.com