We're Still Hooked 20 Pics Of Once Upon A Time's Colin O'Donoghue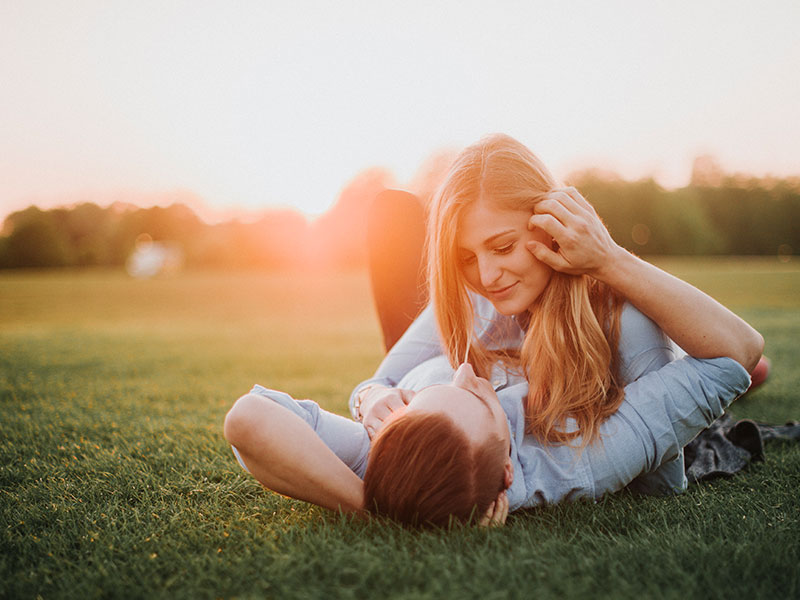 Colin O'Donoghue won his way into our hearts when he appeared as Hook in the TV series Once Upon A Time, that's Captain Hook. He's an Irish actor who really kept us motivated to watch the show every week and it's not because he's the new guy on the block. He has good looks, an accent and he's a pretty darn good actor as well. There are plenty of reason to love him and for those that follow along, they will see why.
There have been a lot of people to play the character of Hook over the years but Colin has to be one of our favorites. He doesn't believe that he was the greatest person to ever play Captain James Hook. He gave the role what we would call a devilish quality which would be hard for the next Hook to top. It's the role that has gained him the most attention so far in his career. He's not an actor that likes to shine in the spotlight, and he likes certain aspects of his life to remain private. For those that are dying to know more about Colin, read on. Check out these 20 little known facts about Colin O'Donoghue.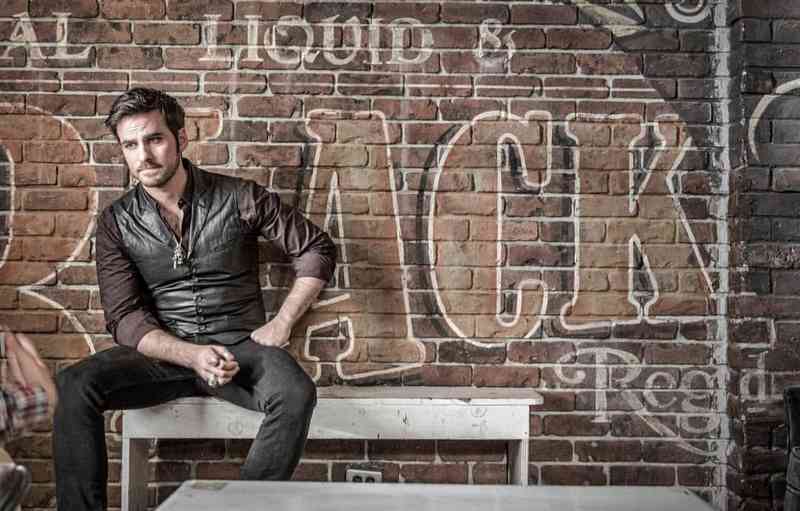 20 Colin Is An Irish Boy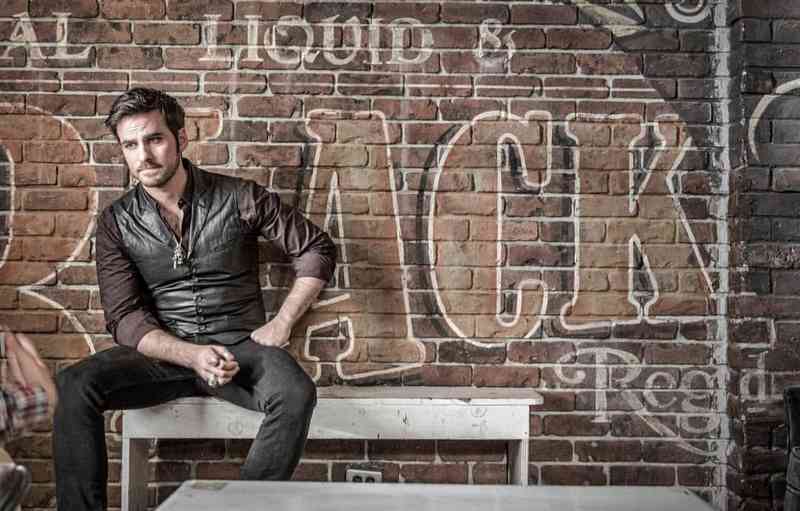 In case you didn't figure it out when you saw him on screen, Colin's Irish. He was born in Drogheda, County Louth, on the East Coast of Ireland. His accent is certainly part of the attraction.
The thing that he loved about playing Hook was that he was less than serious most of the time. As Digital Spy reports, he says, "I was always kind of serious. It's nice to be able to play a complete bad boy who's the polar opposite to who I am." He can play a bad boy and then be a good boy at home with his family. It's the perfect combination.
19 He Used To Be In A Band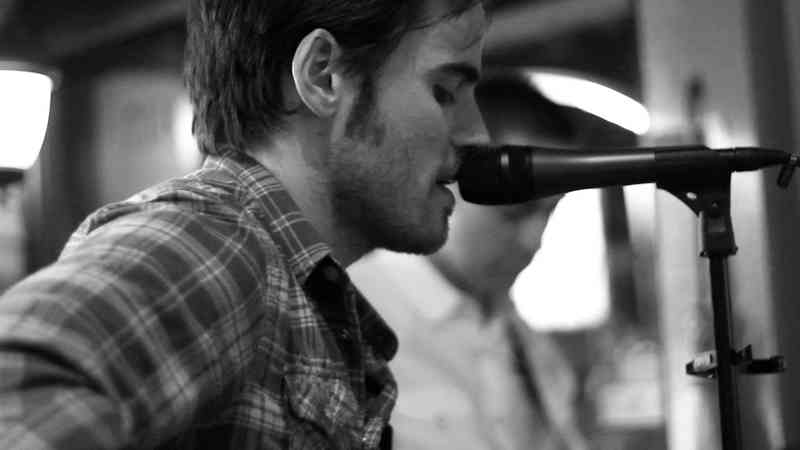 He has a talent for playing guitar and he has a bunch of YouTube videos to prove it. At one time in his career, he was a member of the band, The Enemies. He formed the band in his hometown, in Ireland. He may have not acquired worldwide fame, but he did get a significant level of local fame from the band. He was with the band for many years, almost up until he left to start filming, Once Upon A Time.
He told Digital Spy,
"I've been away essentially from the band for two, three years. But it was a tough decision to have to make that break."
18 He Has Some Pretty Cool Best Friends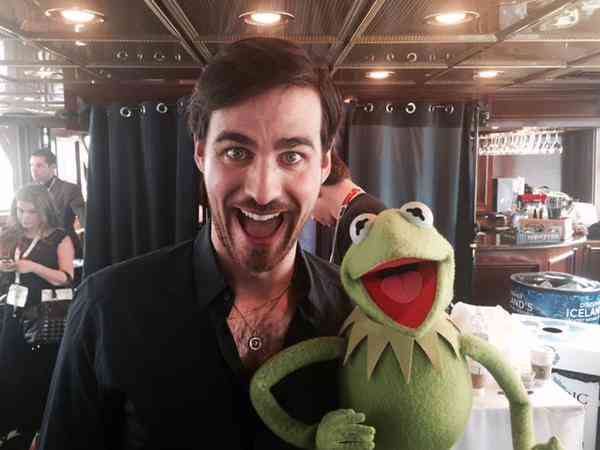 Kermit the Frog is just one of his best friends but we have to admit that he might be the coolest one that he has. Colin posted this picture on Twitter with the caption. "Once Upon a Time… I met @colinodonoghue1 on the #TGMYacht! Hi-ho and ahoy, Hook!" We think he makes a pretty cool Hook, but he thinks that he pales in comparison to the legends that have played the same character. IMDb reports him saying,
"How do you try to play 'Captain Hook' better than, or as well as, Dustin Hoffman? You can't. It's perfection." We couldn't agree more.
17 He Married His High School Sweetheart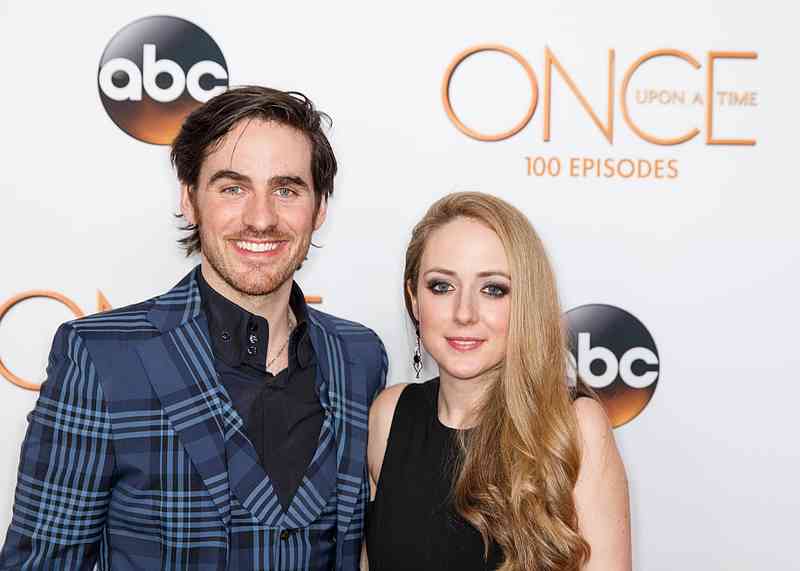 For all you ladies who have already fallen in love with Colin, we hate to tell you that he's been off the market for a really long time now. He fell in love when he was just a young boy! His partner is a gorgeous, blonde, Irish girl and the two were high school sweethearts.
The grew up together and have been together since they were 18, as Bustle reports. Colin keeps his relationship private from the world but they have made a few public appearances on the Red Carpet. The two married in 2012 and had a baby boy in 2013.
16 His Wife Is A Teacher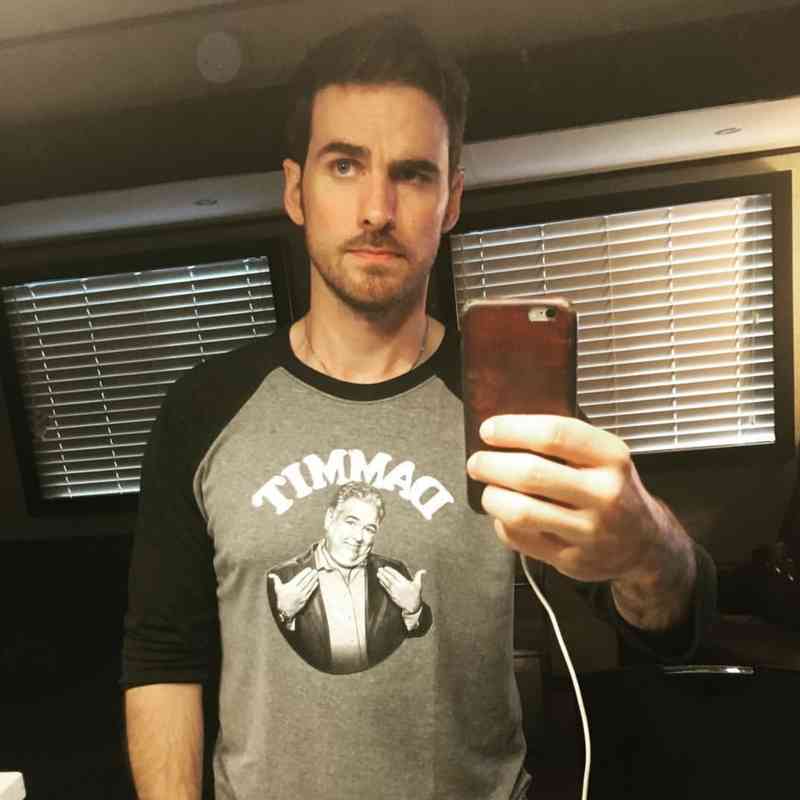 He obviously adores his wife and he thinks pretty highly of her. He has no problem telling the world that she has the best job ever. In fact, he thinks that her job is a whole lot better than his, even if he is a big movie star now. She's a school teacher and he basically thinks that the sun rises and sets with his wife. How sweet! As Bustle reports, Colin said,
"Not to [depreciate] what we do as actors, but my wife Helen is a teacher, and she makes a real difference to kids. So it's unusual to see people thinking of us as something special."
15 He Almost Played Superman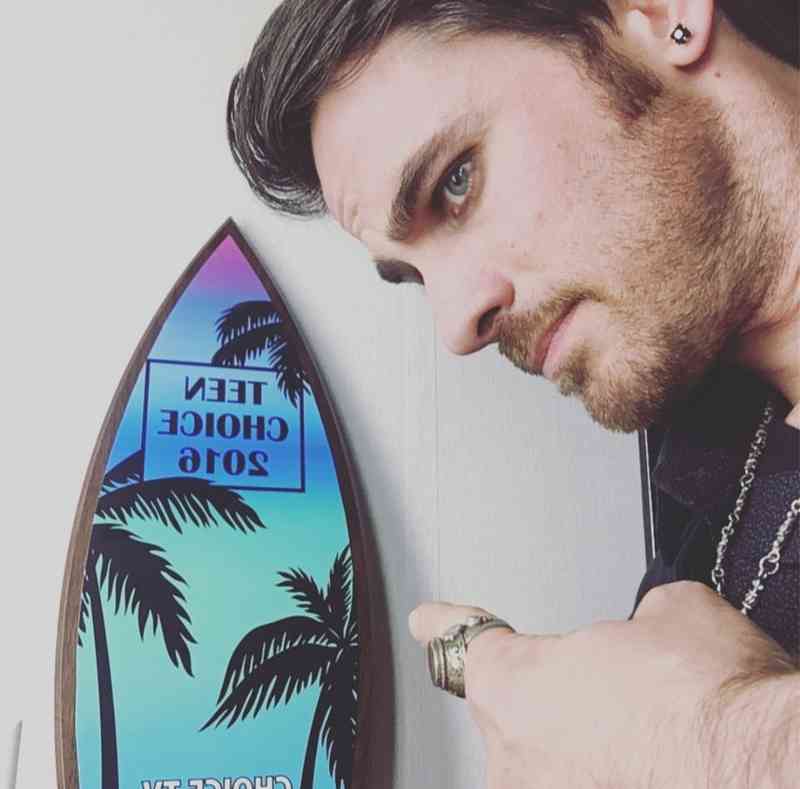 After seeing him play the character of Hook, it's hard to picture him as the pure man that became Superman. We're not sure if it's because we feel he belongs in the dastardly world of fantasy. He played a dark and mischievous Hook and we can't picture him in the role of a superhero without a dark side.
Maybe we will see him in the DC Universe as a villain instead. But he was one of the top contenders to get the role. In fact, he made it to the short list before losing out to Henry Cavill, as Games Radar reports.
14 He Is Fluent In French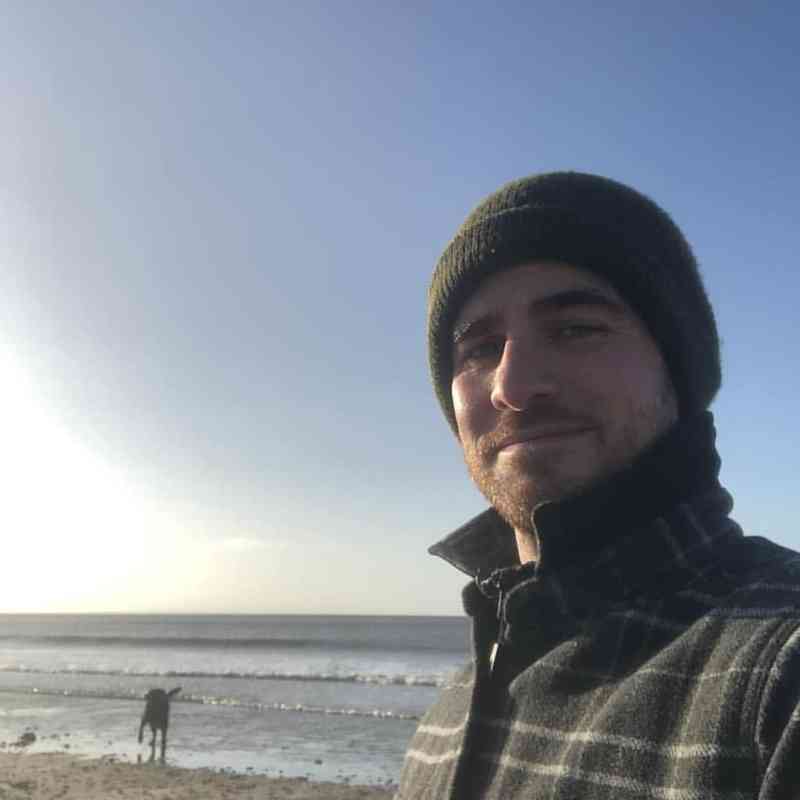 Who doesn't love a man who can speak to us with the language of love? We could eat that up all day long and Colin just may be our man. When Colin was a teenager, he went to Paris for a month so that he could learn the French language the way it was meant to be learned, as Blasting News reports.
It must have been a great experience and we can just imagine how amazing it would be to hear him speak the language of love! He needs to be cast in a role that requires a few French lines.
13 He's A Big Fan Of The Dark Crystal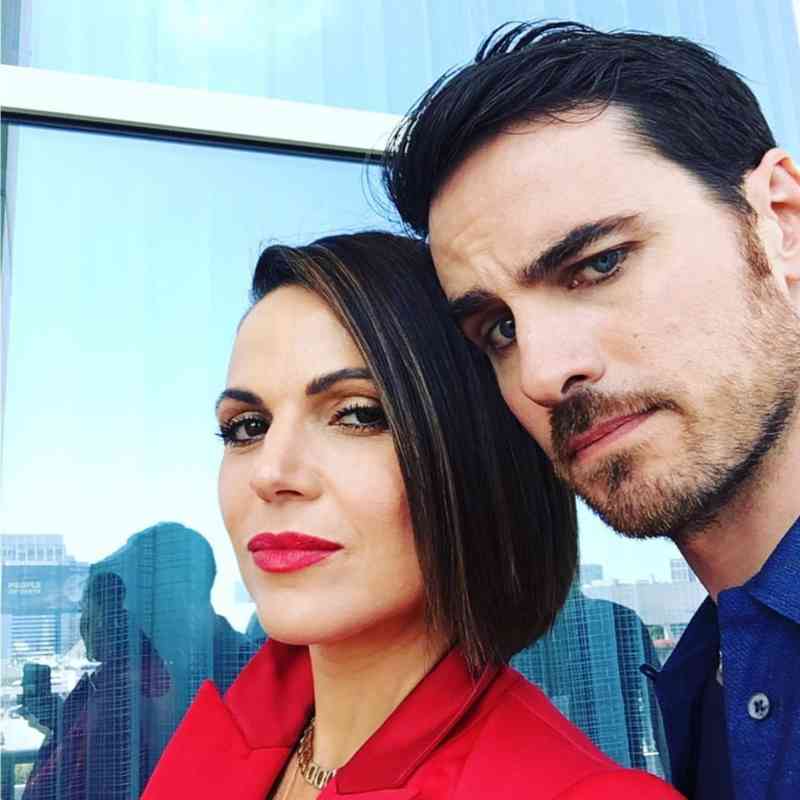 Colin's a huge fan of animatronics and has been interested in special effects since he was in high school. It's a wonder why he didn't go in that direction instead of acting. He loved to see how special effects were used in films. One of his favourites was The Dark Crystal by Jim Hensen. Collider reports him saying,
"I grew up watching movies and being amazed at the animatronics you'd see in stuff like 'The Dark Crystal,' and all those kinds of movies. So, I'm always enthralled with how they can make it all work, behind the scenes, with the visual effects."
12 He Sat In On A Real-Life Exorcism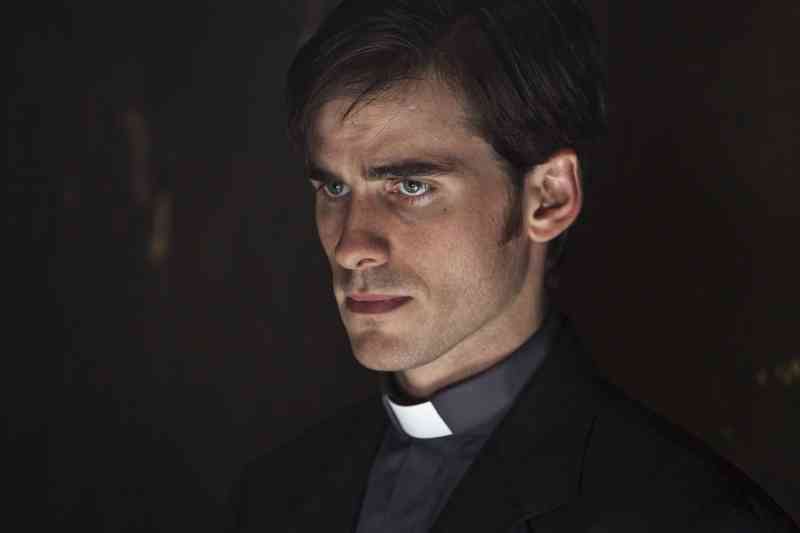 Colin didn't just walk on the dark side with our favorite TV show, he was actually a priest at one point in time. If you want to hear something a little creepy, you might like to hear that Colin sat in on a real-life exorcism. Watching them in horror films is scary enough, so we couldn't imagine seeing something like that take place in the real world.
So, why would Colin be involved with something like that? He was actually doing research for his role as a priest in the movie, The Rite. FYI, he also has an American accent in that horror flick.
11 He Likes To Brew Beer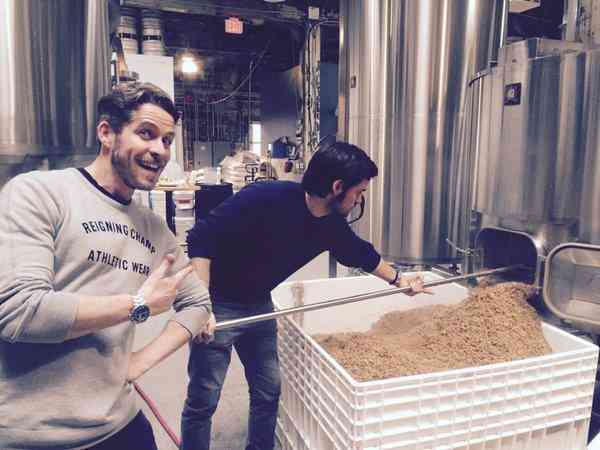 We've seen Colin on social media brewing beer with his fellow Once Upon A Time co-star Sean Maguire. It looks like fun! He's serious about it! On Sean's website, it says,
"Once upon a time, Colin & Sean were discussing the joys of a good pint at Main Street Brewery, when we asked, "Would you like to see how the magic happens?" Before they knew it they were concocting their very own beer, under the guidance of Jack "The Brewer." Asked to name their beer, they paused a moment, mused about this adventure - then it hit them - By Hook or By Crook."
10 He Knows How To Apply Guy Liner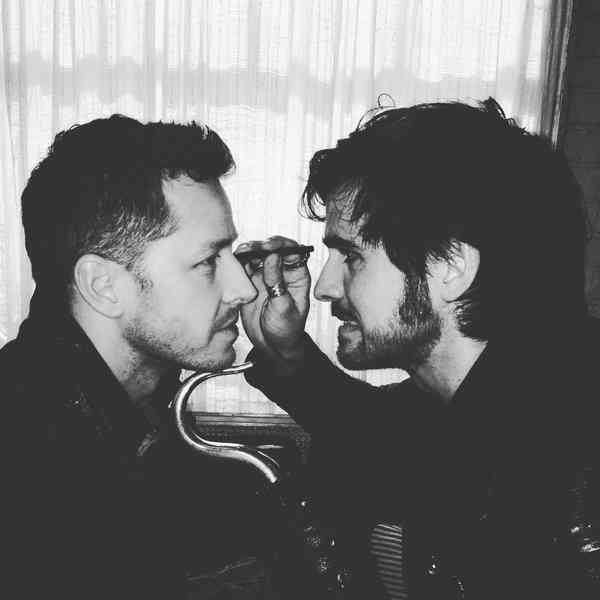 This isn't the first time we have seen guy liner and we assume it's not going to be the last. If you don't know what guy liner is, then you are probably not a very big fan of Once Upon A Time because there is a lot of eyeliner being applied to men on the show. Hook clearly wore it as did Charming, just to name a couple.
Colin had no problem helping a brother out when Josh Dallas needed some help with the whole process. This picture is pretty adorable when you realize that he's literally applying eyeliner for his friend.
9 He's Going To Be In A Dolly Parton TV Series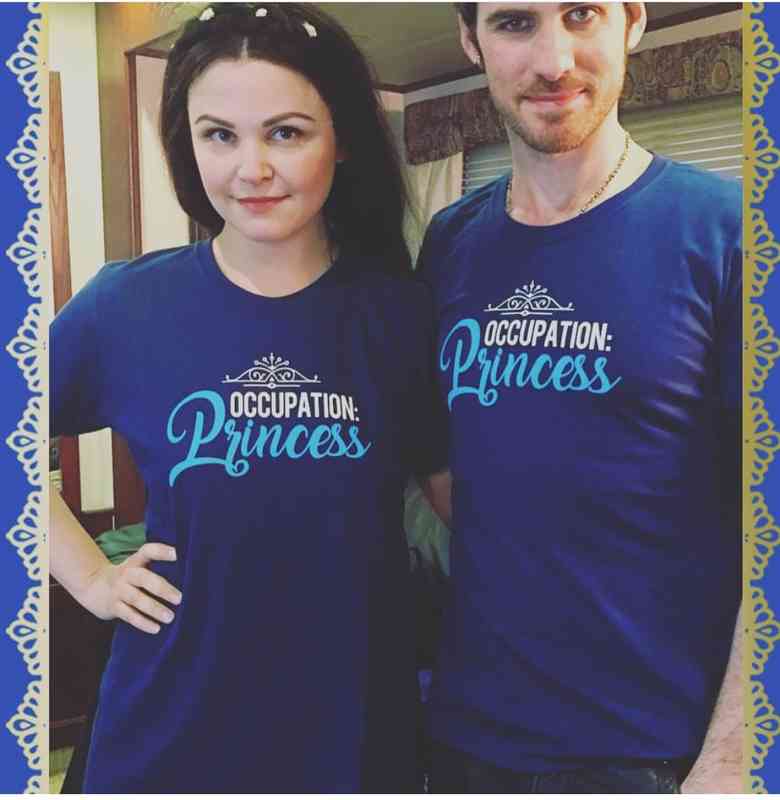 Dolly Parton is a legend and Colin has some major connections with her, he's going to be part of telling her story after all. You heard us correctly, Colin is going to be in a movie about Dolly Parton. He's just been cast in one episode of an eight-episode anthology series.
The TV Series is called Dolly Parton's Heartstrings and will play on Netflix. It showcases the memories, stories and inspirations behind Dolly's most beloved songs, as TV Line reports. The series will launch in 2019 and we are pumped to see how Colin brings one of her songs to life.
8 He May Have Been The Only Thing Holding The Show Together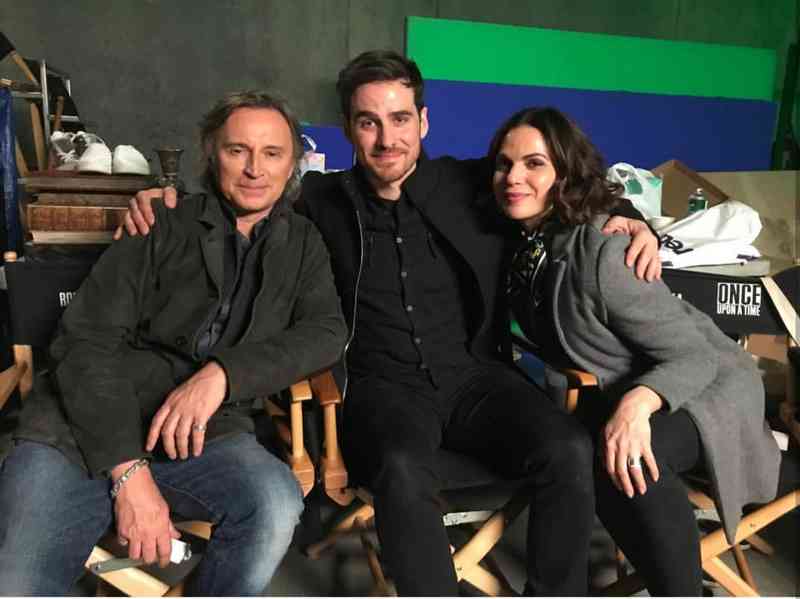 We love the TV show, especially the first few seasons but there was a decline over the years. So much so that Snow White even jumped ship during the last season. Let's be honest, the last season of Once Upon A Time was iffy at best. We barely saw anything of Snow White or Charming. It was confusing and there were so many new characters. It was kind of a turn-off considering how good the rest of the series had been.
If it wasn't for Hook, we probably would have tuned out completely. If you're honest with yourself, you would agree.
7 Colin's Nothing Like Hook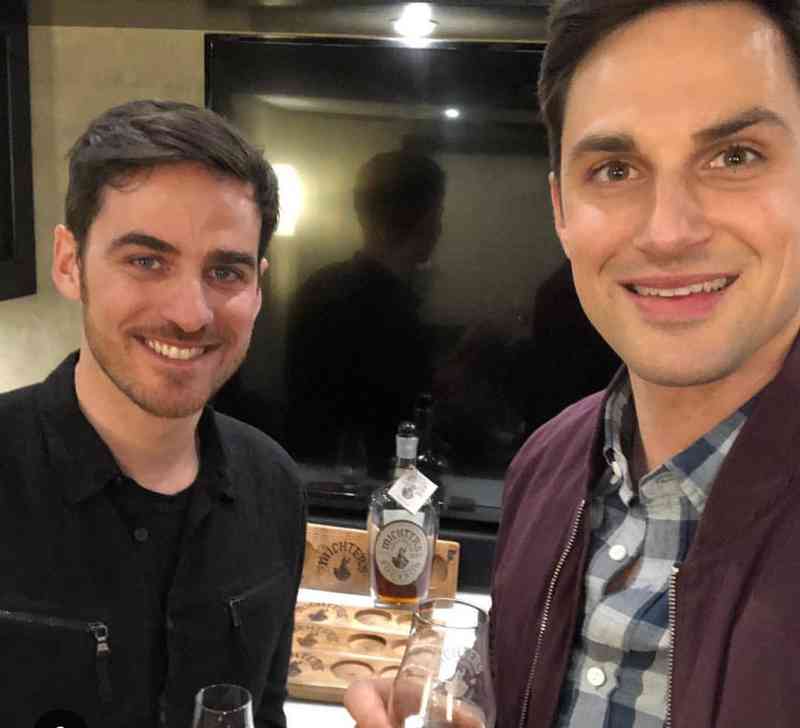 Method acting is certainly a thing in Hollywood and sometimes it can be a good thing and sometimes it isn't. Sometimes actors will also take pieces of themselves and put them in a character they play. That wasn't the case with Colin. He is nothing like the character he plays, but that works to his advantage.
As he tells Independent, "Because I was so quiet and shy, it was a way for me to not have to be myself anymore. I get to be this other person that's completely different to me, and in some way experience life a little bit through somebody else's eyes for a while."
6 He Loves To Receive Fan Art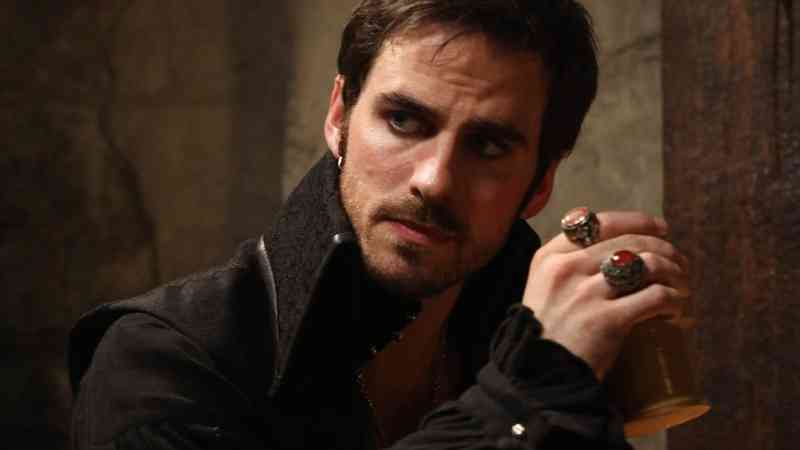 When it comes to a TV show that becomes an instant cult classic, there is always fan art that comes out. Fans love sending stuff to actors that represent their characters. When asked if he Googles his fan art, Observer reports Colin as saying,
"I don't have to Google! A lot of people send it to me on Twitter. I mean, I'm amazed at the amount of talent, and the fact that people spend the time to draw a picture of a character I'm playing. Some of it is really incredible. I wasn't prepared for any of that stuff when I came on the show."
5 He Was A Fan Favourite Of The Show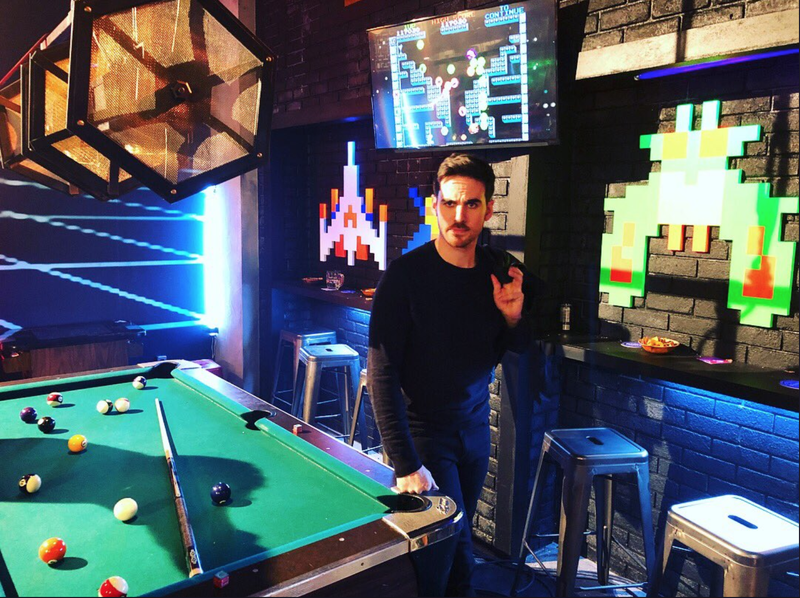 We're not surprised he was such a hit with fans, but Colin was.
"I was surprised the way people reacted to the character because Captain Hook is essentially a villain, and he was when he came in originally," Colin said, as Observer reports. "So it was a strange thing people kind of liked him. But I guess the whole point of the character and the way I wanted to play him was that he would be somebody that, while he was a villain, people would like and want to hang about with. He's kind of like the friend who gets in all of the trouble, but you sort of go, "Oh, that's okay, that's what he's like."
4 He Has A Background In Theatre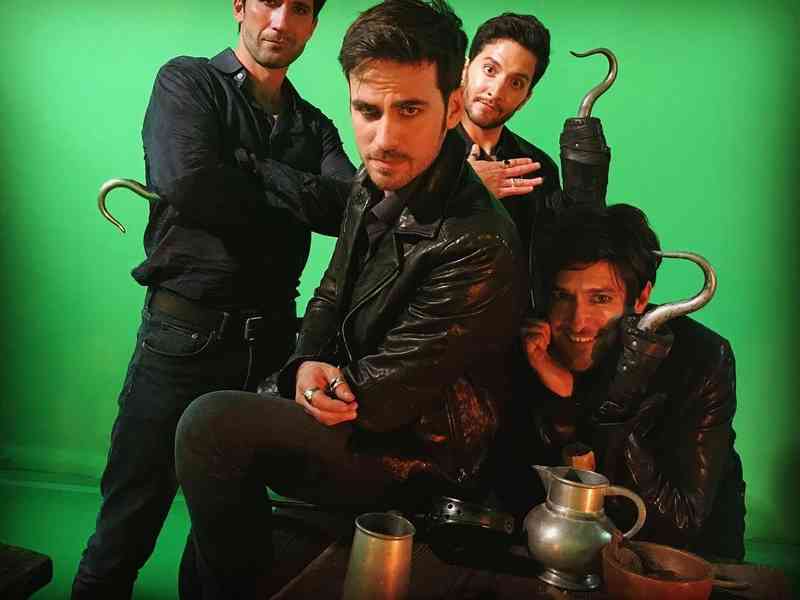 When we found out that Colin has a background in theatre, we were so impressed. These days, not a lot of new actors in Hollywood worry about going to school to learn the craft. Some of them are lucky enough not to go to school at all. They seem to get their big breaks by being in the right place at the right time or maybe they have a family member that is already in the industry.
Colin has a background in theatre that he got from the Gaiety School of Acting in Dublin where he performed in a handful of plays.
3 He Broke His Foot On Set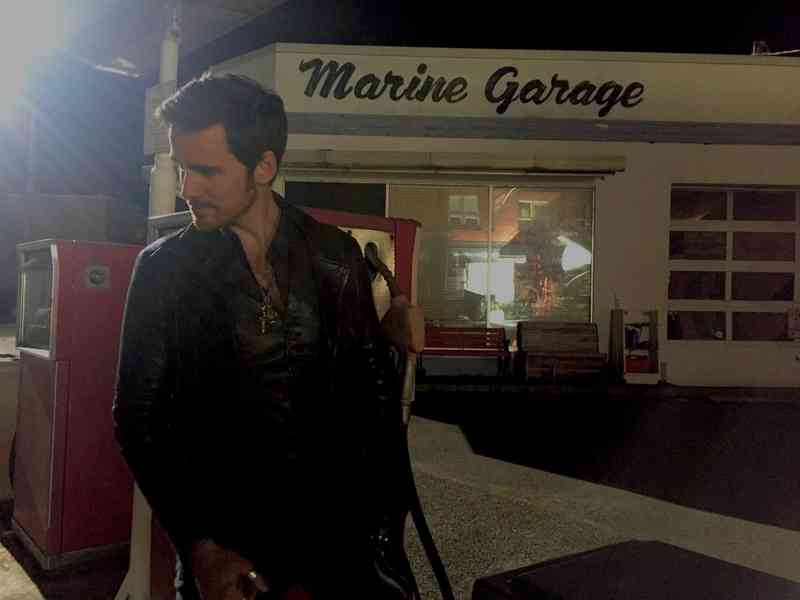 It's all in a day's work and sometimes when doing something you love, there might be a little pain involved. In season six during the musical wedding episode, Colin actually broke his foot and it wasn't great for filming. That would certainly make it hard to film scenes after something like that.
In an interview, Colin was asked if he healed okay after and what was the biggest challenge with filming after. "Haha! Yep, I broke it dancing. All is mending now thanks. It was challenging dancing on it for 8 hours after!" Shooting with an injury can really make for a difficult task.
2 He Doesn't Take Things Seriously On Set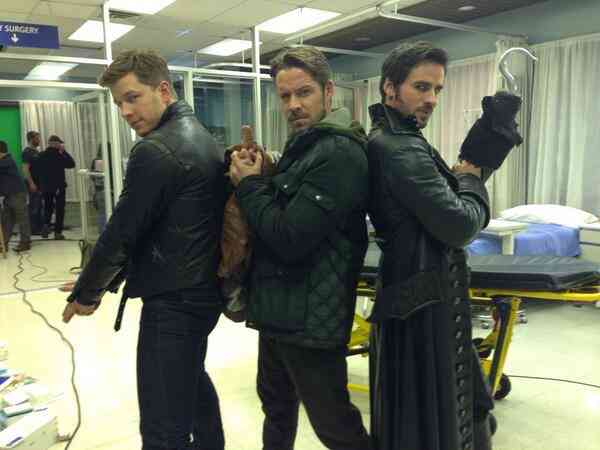 By the look of it, the guys on the set of Once Upon A Time don't stray too far away from their characters. Josh Dallas and Sean Maguire teamed up with Colin to create this awesome Charlie's Angel photo. We love that these actors seem to have lots of fun filming the show, but Colin said it was fun playing Hook. He told Collider,
"That's always been the fun thing about Hook. It's difficult for him not to fall back, a little bit, into whatever pirate ways he had. As Rogers, he wants to be the best cop that he can be and the best person that he can be. He has a very definite agenda and case that he wants to try to follow. Even though he doesn't want it to be the case, lines can get blurred sometimes when he's investigating stuff."
1 He Has A Cute Comic-Con Tradition With Jennifer Morrison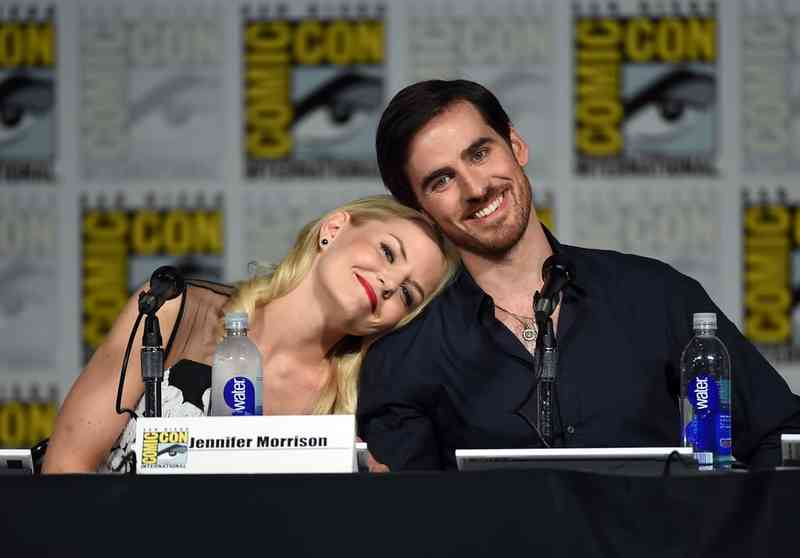 These two at the Comic-con is just the best thing ever. If you are one of those people that love hitting up the Comic-con to see your favourite characters, then you probably already know what the tradition is. Jennifer Morrison played Emma Swan and Hook's love interest on the show. Their chemistry is just as amazing off screen as it is on screen and they do something together at Comic-con that has become a tradition for them.
One of them will lean on the shoulder of the other so that fans can get a picture of this cute couple. It's definitely swoon-worthy!