We're Predicting The Next 15 Baby Mamas Of Hollywood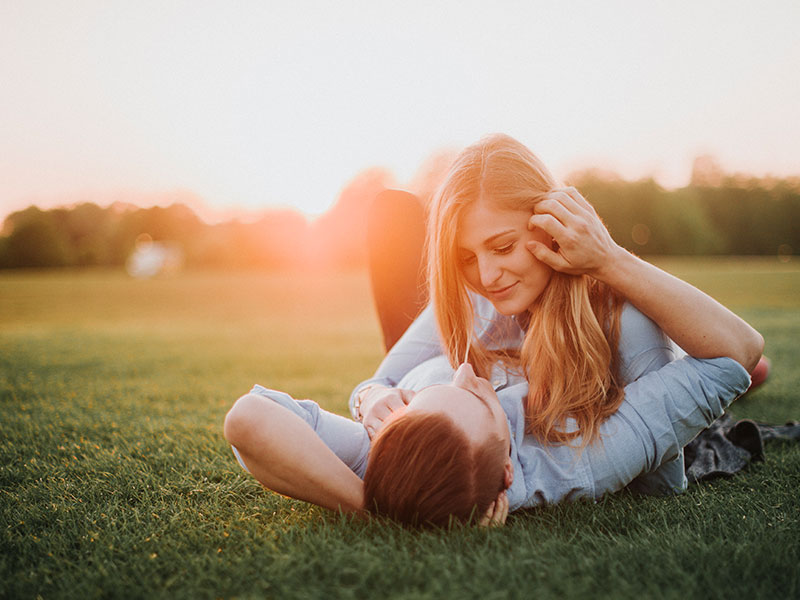 Baby fever has officially struck Hollywood. Just last year, fans were flipping their lids after it was revealed that Kim Kardashian was going to have her third child with husband Kanye West via a surrogate - they honestly didn't think it could get any better. Well, that is until Khloe Kardashian, the ONE who everyone knew wanted a baby like crazy, announced that she is going to have her first child with boyfriend, NBA star Tristan Thompson. But everyone knew that the real mystery was lying with Kylie Jenner, the one Kardashian everyone figured was pregnant and have been hanging on the fact that she was going reveal it in a dramatic fashion. Well, that fashion never came and the only announcement she made was the one where she posted that she had already delivered a beautiful baby girl named Stormi.
Now, who's next?
It's not even the Kardashians who are on a baby kick these days. Take a look at super celebrities like Chrissy Teigen and hubby John Legend who are pregnant with baby number two and TV icon Mindy Kaling, who gave birth to her first child just last December. Seems that everyone has the fever.
There are so many adorable celebrity couples that are mulling about Hollywood that you have to wonder who's next. We take a look at 15 women who are quite possibly the next to be called "Mama" in the coming year.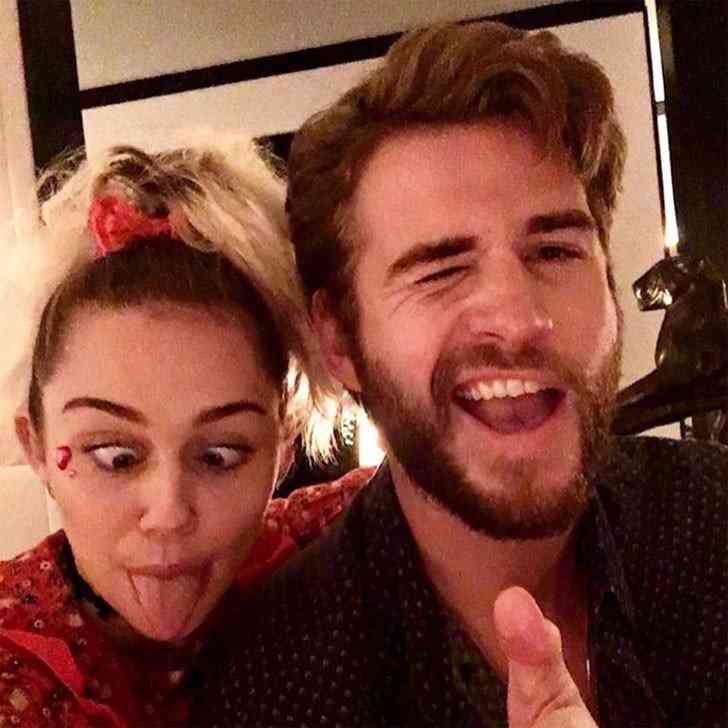 15 Miley Cyrus Is Doomed To Pass On All That Crazy To A Kiddo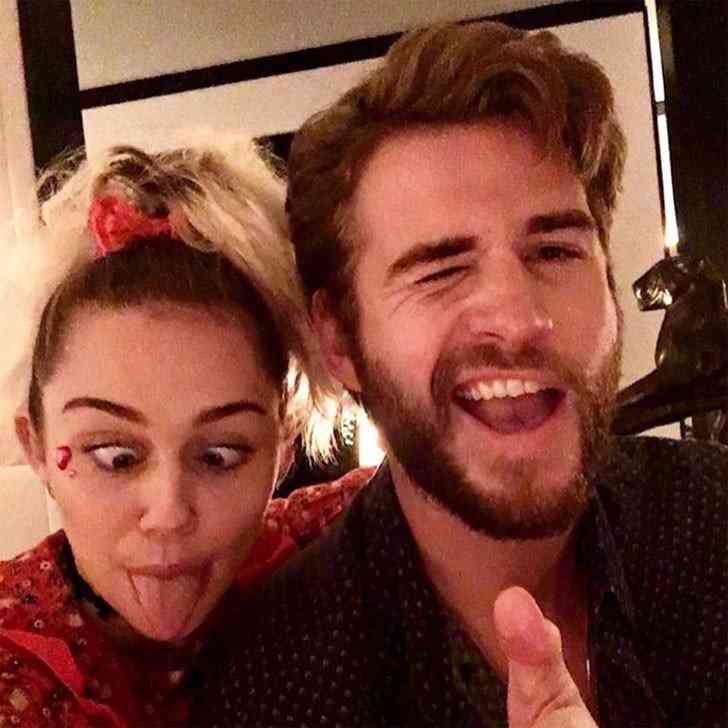 They're on again. They're off again. They're back on again. It's been a highly unconventional romance for pop singer/actress Miley Cyrus and her handsome actor beau Liam Hemsworth. They've gotten together and broken up so many times now that people just naturally assume that another break up is inevitable. But so far, so good. The couple is engaged (again) and is supposedly headed to the altar, but what if they're sidetracked? And no, I don't mean sidetrack by another break up - I'm talking about Miley and Liam biting the baby bug. I mean, sure, that kid would have a lot of energy that they would get from their Mama, but man, would that kid be the absolute cutest thing on the face of the planet. I, for one, would love to see that.
14 Selena Gomez, The Biebs, And Baby Make An Awkward Three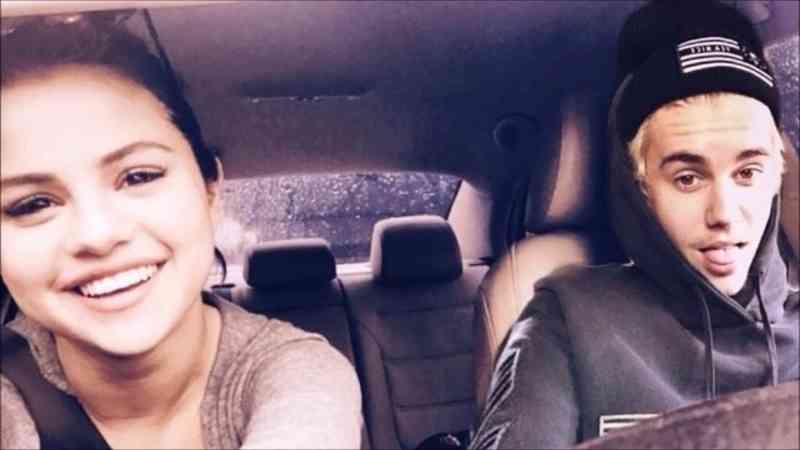 Speaking of "on-again, off-again" couples, let's check in to see how the romance of Selena Gomez and Justin Bieber is holding up. Ever since they announced that they had rekindled their romance (I mean, weren't they JUST in the middle of some sort of Instagram war? What happened there?), the paparazzi have been stalking them endlessly. They pretty much followed them all the way to LAX, where they took off on a supposedly romantic getaway for Valentine's Day. Sure, while they look incredibly adorable in their ever-present Insta pictures (and the ones where the press caught them kissing at every single turn), but sometimes it feels like we're constantly waiting for the other shoe to drop with them. But, from the looks of it, the other shoe could possibly be a baby. I wouldn't be too shocked if it was announced this year.
13 Bestie Jordyn Woods Will Follow Kylie Into Motherhood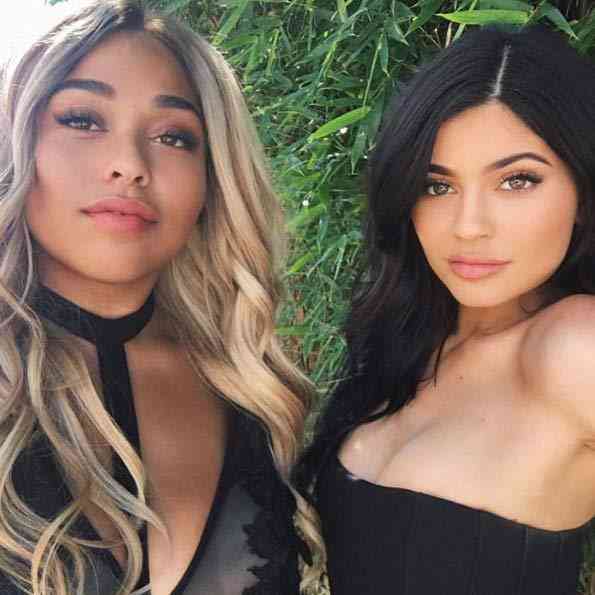 She's her best friend. She's pretty much her right hand. And she's one of the hottest models in the business these days. She's Jordyn Woods, a 20-year old who rose to fame (slightly) in the shadow of best friend Kylie Jenner and quickly became her own woman. She's quite literally one of the closest confidants Kylie has in her life (you know, other than her entire family) and managed to keep her bestie's baby secret for nine whole months (who even does that??). So would she managed to keep her own pregnancy under wraps as well? Of course, it won't be as dramatic as her best friend's pregnancy, but it would still be headline news of Jordyn decided to have a baby so close to Kylie's delivery. Frankly, I wouldn't be surprised either.
12 Gigi Hadid Will Pick Family Over Career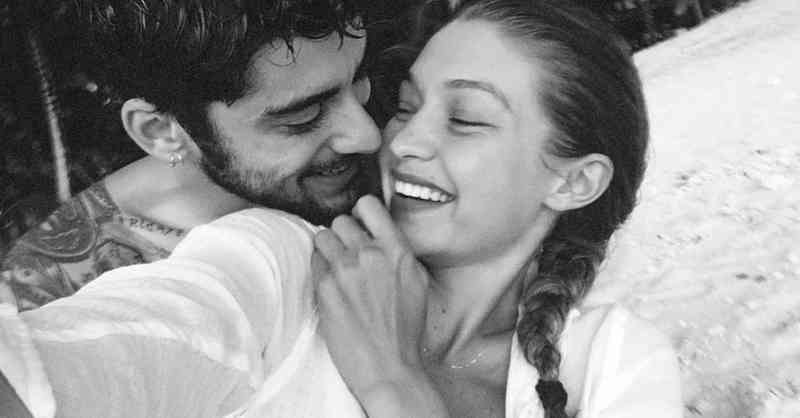 It didn't feel like that long ago when model Gigi Hadid and Joe Jonas broke it off and shocked the heck out of their fans. But when Hadid found solace in former One Direction guy Zayn Malik, her life seemed to shift for the better. Heck, even Mama Hadid (retired model Yolanda Hadid) spoke out recently about Gigi and Zayn's relationship. "When you raise your children, I hope I instilled the best in them to make the right choices and turn to me and say 'I love this man' then I'm going to love them too," she told Daily Mail. "This is their journey and I'm just here to support both of them as long as they make each other happy." Could that mean that there are possible wedding bells and a bundle of joy in the future? Sure sounds like it, but we have to wait and see.
11 Will Kendall Feel The Baby Bug Now That Sis Kylie Gave Birth?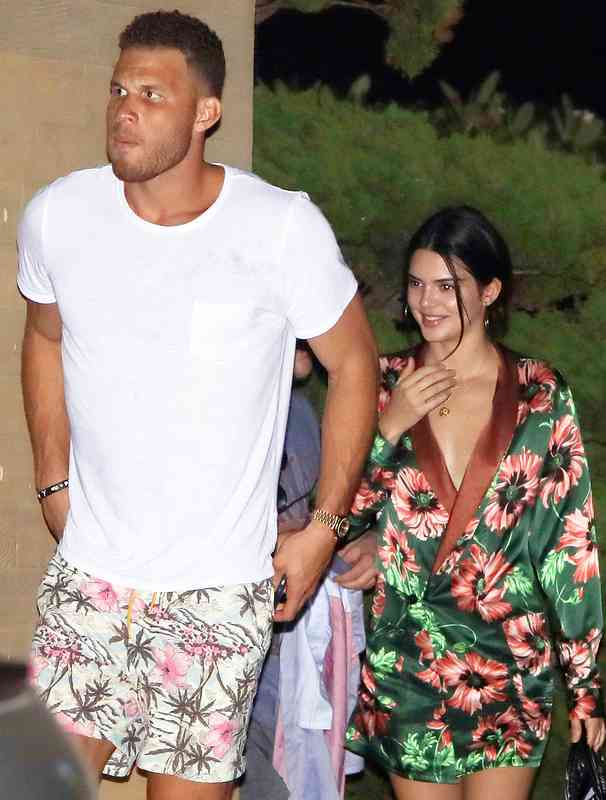 It appears that the Kardashian family has a thing for dating athletes (well, except Kylie and Kourtney) and Kendall Jenner appears to be keeping that tradition alive by dating Detroit Pistons' Blake Griffin. It was rumored that the two were dating back when he played for the L.A. Clippers and she made it apparent after Griffin was traded to Detroit this last week (she was donning a Piston's hoodie in a Snapchat photo. So with baby fever taking over the Kardashian family, Kendall is the only one who hasn't had a kid as of late. Will that all change the more serious that she and Blake become? Sure, dating, let alone raising a family with, a basketball player who plays in another city is tough during the on-season, but she can always take pointers from big sis Khloe, whose own baby with Tristian Thompson is due later this year.
10 Well, Since Game Of Thrones Is Nearly Complete, Sophie Turner Won't Want To Wait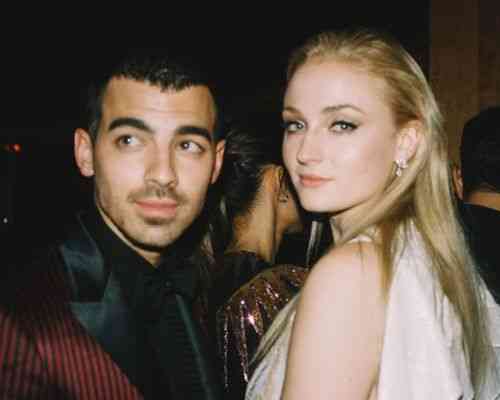 Sophie Turner first captivated audiences with her turn as the beautiful, but troubled, Sansa Stark on HBO's hit show Game of Thrones. Nowadays, her character has grown into a force of nature and she seems to be stealing the show itself, which is fine by us. Our worlds were turned upside down when she revealed she was dating none other than the famous Joe Jonas and blew us all away when she revealed the two became engaged last year via an Instagram post. Right now, the happy couple appears to be house-hunting in Greenwich Village in New York. Life will slow down considerably for Turner, who is busy wrapping up shooting the final season of GOT, but will it pick up again after she and Joe are married? I hear a slew of nursery rhymes in the distance for the young couple.
9 Brooklyn Beckham Will Make Chloe Grace Moretz One Happy Mama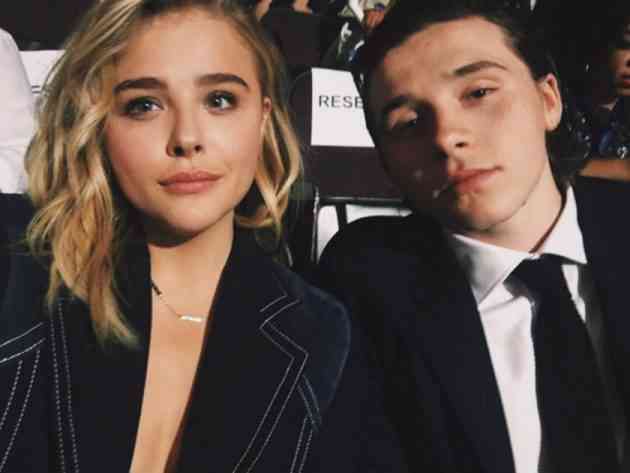 She may be only a baby herself (she just turned 21), but Chloe Grace Moretz takes her relationships very seriously. Ditto goes with her boyfriend Brooklyn Beckham, who took Chloe out for a special birthday lunch. Even though they have been on-again, off-again, Brooklyn actually took a big step and SKIPPED being with his own mother Victoria as she put on her 10th-anniversary show during New York Fashion Week. Sure, Moretz still has a little bit of growing up to do since she enjoys lighting Twitter fires with celebrities like Kim Kardashian (that was fun), but something tells me that she's ready to be a mom. Her career isn't THAT young, if you think about it (she's been around for a while), so motherhood would probably be the next step in her life.
8 Emma Stone Is Ready To Start A Family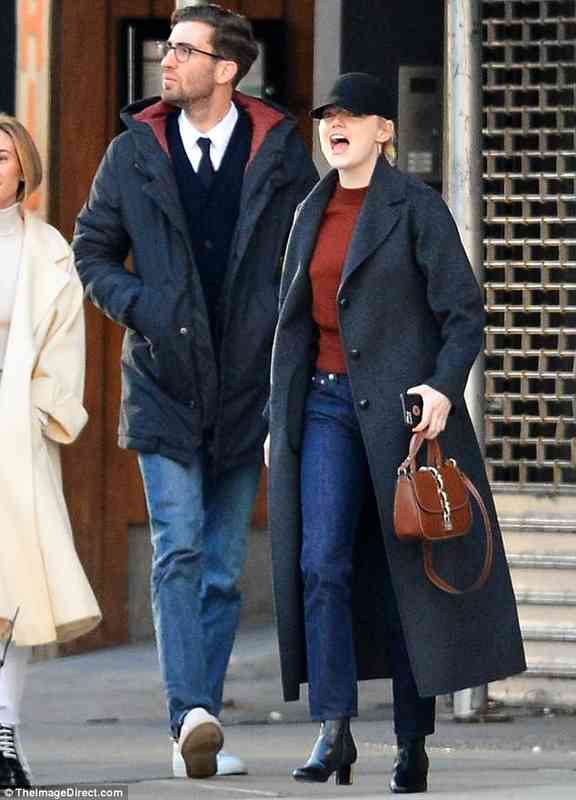 Emma Stone is American's Sweetheart - well, at least one of them. She's been the darling of cinema (especially when she stars with Ryan Gosling in just about anything and everything) and the darling of almost every award show. She even pairs up and becomes best friends with OTHER actresses who are also in contention for America's Sweetheart (Jennifer Lawrence, to be specific). She was in a long-term relationship with Andrew Garfield (but remain close friends) before linking up with Saturday Night Live writer and segment director Dave McCary last year. Now, could she be looking to start a family? We're pretty sure it's crossed her mind (mainly because people were allegedly asking both Emma and Andrew that when they were together), and it doesn't hurt if the smart and funny McCary is willing to help her out in that department.
7 Kaley Cuoco And Fiance Karl Cook Most Probably Will Welcome A Little One This Year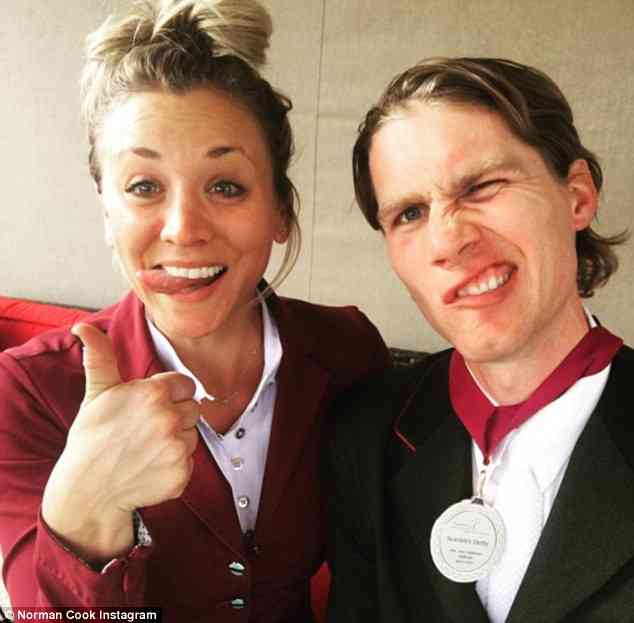 This Big Bang Theory darling has always been in notable relationships throughout her years in Hollywood, especially when she was with co-star Johnny Galecki, or married to tennis player Ryan Sweeting, but now Kaley Cuoco says she's found a true soul mate with equestrian Karl Cook. The two had been together for two years before Cook popped the question to a very excited Cuoco. The two, quite frankly, are adorable together, especially on their Instagram. "The purity and grace of the moment are inexplicable, it is truly as though life were a balloon bouncing on the smoothest zephyr," Cook said on his Instagram under a video of the two dancing. "Honey; all I want is to be a balloon bouncing, bobbing, and flowing through life together. You are my everything." Sounds like the duo is going to be ready to start a family this year as well.
6 Is Amy Schumer Ready To Start Cracking Jokes About Motherhood?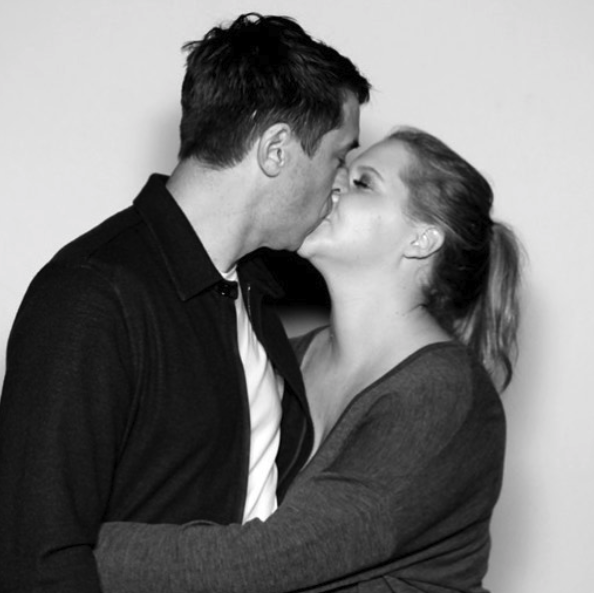 Amy Schumer has had a pretty successful comic career so far (even though she's been under fire a lot in the recent years. Recently, she made her relationship with chef Chris Fischer official when she posted a picture of the two smooching on Instagram. Below the pic was a caption wishing a Happy Birthday to @theellenshow. Schumer was previously with Ben Hanisch, who she split with last May. We all know that Schumer is a fan of children (she constantly posts pictures and footage of her young niece on her Instagram feed) and that maybe, hopefully, one day she's going to pass her comedic genes down the line when she has children of her own. It's not too far out of the realm of possibility.
5 Scientology In The Rear-View Mirror - Katie Holmes And Jamie Foxx Are Completely Smitten With Each Other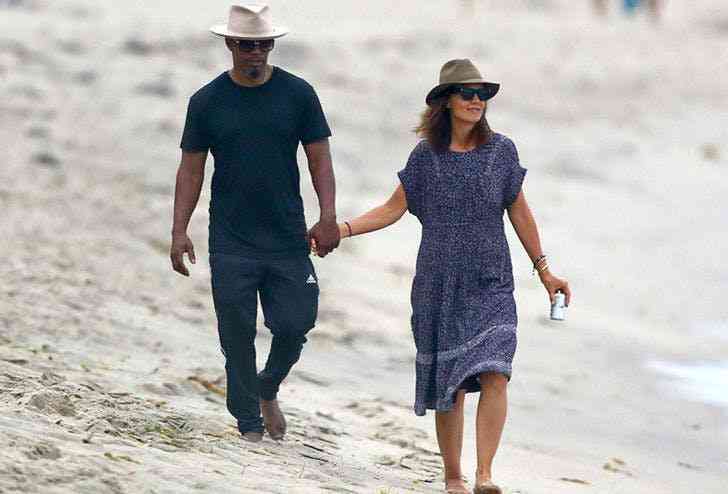 Actress Katie Holmes had been laying low in the dating world since her split with former husband Tom Cruise. She's just been busy with work and raising daughter Suri… or so we thought. Apparently, according to the media, Holmes has actually been low-key dating actor Jamie Foxx since 2013. They've been spotted all over the place when they tried to keep their romance under wraps (like being spotted in Paris together or having a fun-filled beach day together in Malibu). They've only recently started going (slightly) public with their love. Music mogul Clive Davis even poked fun at them during his Pre-Grammy Awards Gala this past January. Now that they're officially outed as a couple, the tabloids have been going crazy with the baby rumors. But are they really that far off base? I'm not too sure…
4 Scarlett Johansson Will Have Some Steamy And Funny Offspring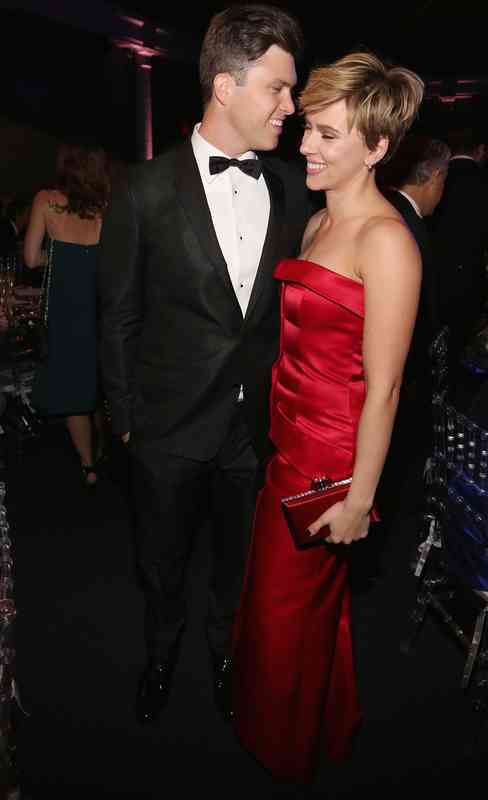 This extraordinarily beautiful woman has dated (and married) some of the most stunningly handsome men in her day, and she appears to be keeping that up. Last year, Scarlett Johansson made it public that she was seeing Saturday Night Live's Colin Jost (better known as one of the hosts of their Weekend Update segment), which surprised some people. While the two seemed like opposites, they seemed to fit together perfectly when they made their first official public appearance as boyfriend and girlfriend last November at the American Museum of Natural History Gala. A source close to Jost even told Us Weekly that he's "telling friends he wants to marry her," and that "he loves to take her out and show her off. He's head over heels." While Scarlett already has one child, she may be looking to make Jost a father in the near future.
3 Billie Lourd Will Fill The Void Left By Her Mom And Grandmother With A Little One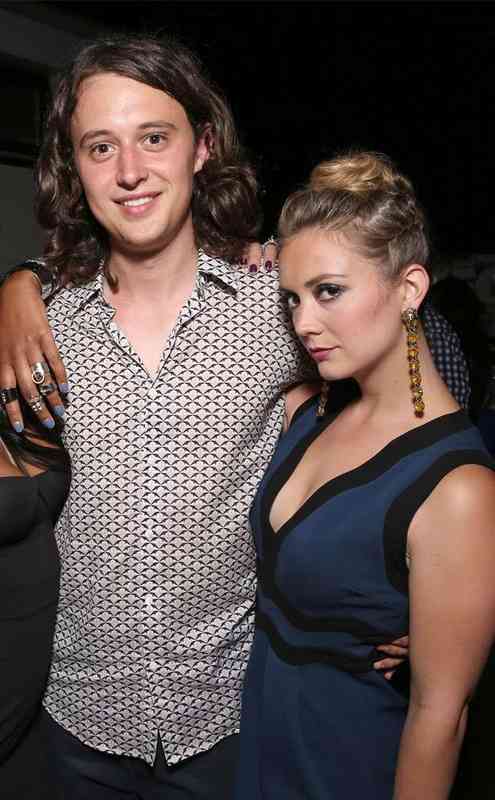 Back in 2016, Billie Lourd managed to live through a world wind of heartache in the span of a few days when she lost her beloved mother Carrie Fisher and grandmother Debbie Reynolds mere days apart. Her entire world was rocked to its core and fans suspected she would fall into a spiral of depression since she was so extremely close to both. But the young actress came out of the tragic series of events even stronger than ever, and some assume that she may be ready to have children of her own at this point in her life. She was dating actor Taylor Lautner, but the two broke it off last year and now Billie appears to have "reunited" with her former boyfriend Austen Rydell. Billie seems to take relationships seriously, so I wouldn't be surprised if Rydell is the one who makes Billie a mom in the future.
2 Jenny Slate And Chris Evans Are Destined For Parenthood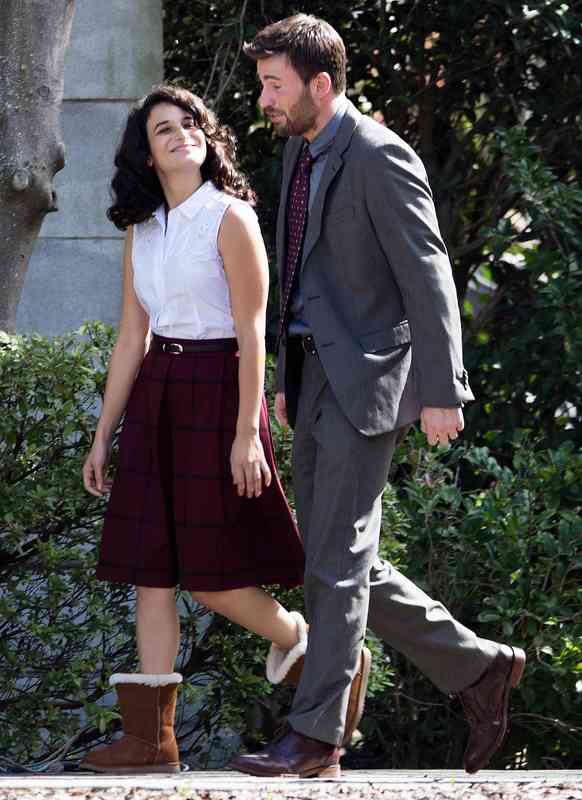 Much like a few of these couples on this list, actress/comedian Jenny Slate and actor Chris Evans usually have an on-again, off-again relationship. They met during the screen test for Gifted where their chemistry was apparently sky high, which you can see in the final product. They took the chemistry off screen and began dating, but mutually broke it off after a few months. And then (chime the bells!) they started dating yet again and were even spotted apartment hunting back in November. Now, we saw an example of what the two would look like as parents in Gifted (uh, even though the kid in question wasn't even their child in the movie, but the niece of Evan's character while Jenny's character was the girl's teacher) so why not transfer that off-screen like they did their undeniable chemistry?
1 And, Of Course, Meghan Markle And Prince Harry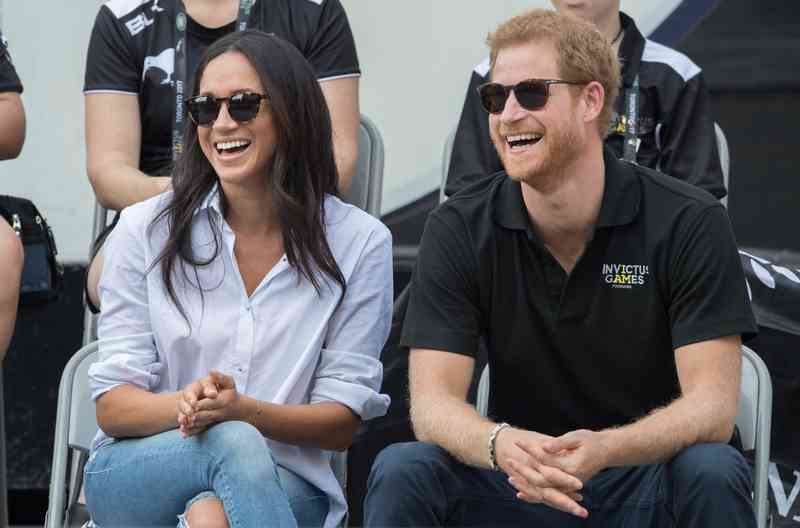 The world was enchanted when Buckingham Palace announced the engagement of Prince Harry to American actress Meghan Markle this last year. It seemed like a fairytale romance that will have the perfect "happily ever after" for the happy couple. And, just like brother William and wife Kate did, this pair will most likely start having children soon after the wedding to broaden the royal family. If you thought the world was excited when William and Kate announced they were expecting (all three times now), just wait how the world (especially the United States) is going to react when they announce there's a royal bundle of joy coming once the two have settled down later this year. You know it's going to happen, and when it does, those kids are going to be absolutely stunning.