When To Get Married Based On Your Zodiac Sign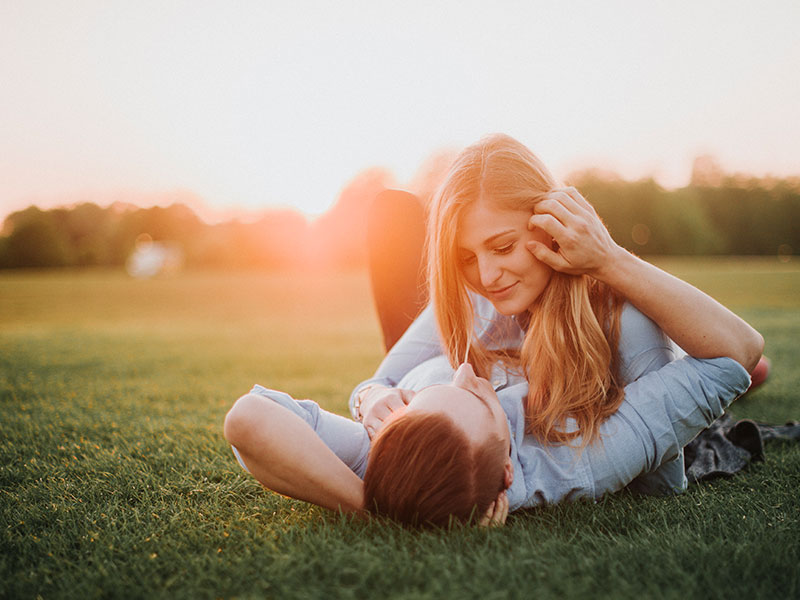 Back in your grandmother's day, everyone got married when they were done school. It was just the way things were done. You found your guy, you went on a few dates, you met the parents and then you got hitched. If you didn't have two to three kids by the time you were 25, you were falling behind. But these days, 25-year-olds are still kids living at home with their parents, working part time for minimum wage and trying to pay off student loans. Marriage isn't something we have to do as soon as we turn 18. In fact, it might not be something we have to do at all.
So let's turn to the stars, the planets, and the moons to see what they have to say. Your zodiac sign can tell you a lot more than just your daily horoscope. It can also provide a lot of insight into your love life. Trust astrology to tell you when the best time to get married will be. Not only will your sign be able to tell you the best age for you to get married, it will also be able to tell you what season you should hold your wedding in. Basically, your zodiac sign will do everything except plan the wedding for you!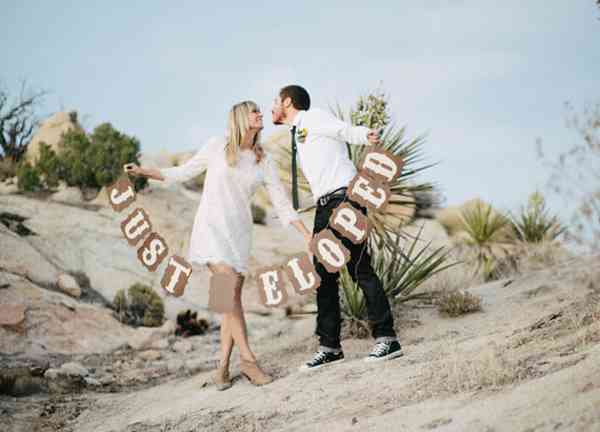 12 Aries: Spontaneous Elopement After Your 20's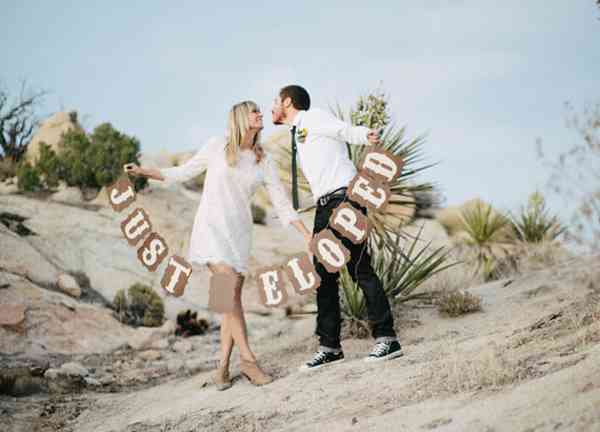 Aries, the stars are telling you to proceed with caution. As the Ram, you are strong-willed, enthusiastic and horrible at waiting. You often find yourself rushing into things that you shouldn't be. And marriage is definitely not something you want to rush into. When people talk about running off to elope on a whim, they are talking about you, Aries. But the stars want you to slow it down before you make a lifelong commitment. They say to wait until you are out of your 20's before you say your I do's. But when you do finally tie the knot, feel free to indulge your impulsive sense of adventure. You can still have that romantic, carefree elopement. Your astrological sign predicts that you and your partner might wake up one morning and decide then and there that you want to make it official. You'll love not having to deal with wedding planning hassle and being able to surprise your family.
11 Taurus: Outdoors September Wedding In Your 30's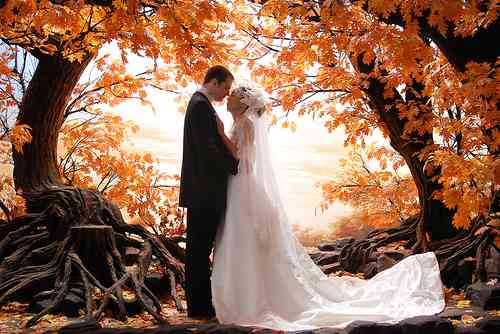 Unlike the impulsive Aries, a Taurus is much more grounded. You love security and stability. We don't have to tell you twice to wait to find your perfect match. You won't set one foot down that aisle until you are 100% sure you've got the right person waiting at the end. But the stars caution that you don't want to wait to find Mr. Right before you start living. You need to find happiness and peace within yourself first before you look for it in your relationship. That's why a Taurus should wait until after their 30th birthday to get married so they are at peace with who they are as a person. As a Taurus, you're sensual and earthy. You would love an autumnal September wedding outdoors with the leaves changing colors. Try to spend as much time as possible on your big day out with the foliage so you can feel connected to Mother Earth.
10 Gemini: Surprise Halloween Wedding At 35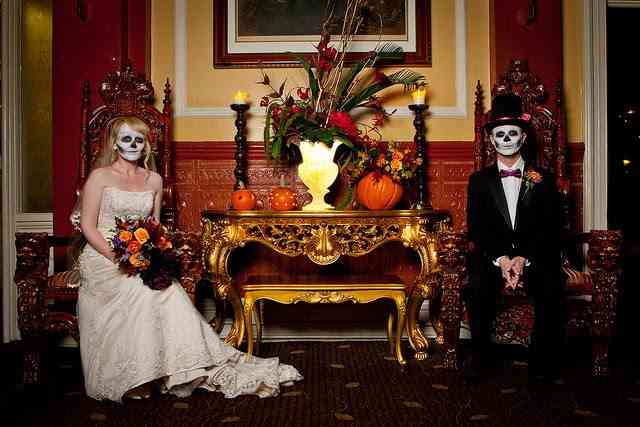 As the twin side of the zodiac with competing ideas, it's hard for the stars to say exactly when the right time is for a Gemini to get married. One moment you're sure and the next you're full of doubt. While your sign predicts that you will spend the majority of your life being pulled in two different directions, things do tend to settle down once you reach your 30's. The stars say that 35 is the ideal age for a Gemini to walk down the aisle. As a Gemini, you love to keep everyone guessing. A surprise wedding would be right up your alley. Invite everyone over for a special event, like a birthday, and surprise them by showing up in white and getting married. You would also enjoy a Halloween wedding because it will let you indulge your creative and quirky personality. With a Halloween wedding, you won't have to be a traditional bride, which you wouldn't want to be anyway.
9 Cancer: Family-filled Destination Wedding In Your Mid-20's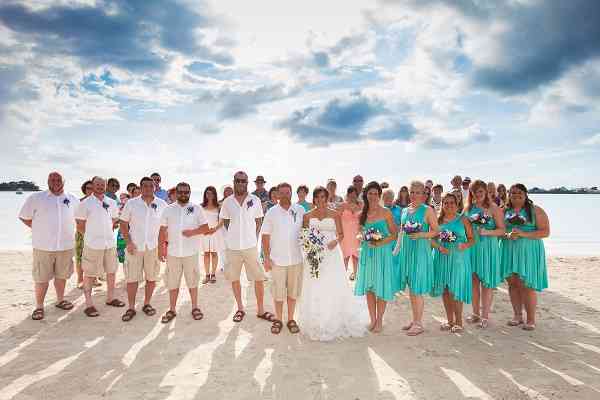 Cancers are all about safety and shelter. This generally means that they will fall for someone early in life. A Cancer falls hard when they fall in love. As soon as they feel safe and settled with their partner, they'll want to seal the deal. Cancers are committed to growing their bond over a lifetime and won't second guess their own decision. The stars say that a Cancer should tie the knot in their mid 20's. Because Cancers are all about family and home, their wedding day is going to be all about the people who matter most. Cancers would love a summer wedding because it means more time for guests to relax, unwind, and enjoy. A destination wedding is also a perfect idea for this zodiac sign. That way, a Cancer girl is able to get away with her friends and family to spend some dedicated time together. A Cancer is not going to walk down the aisle without them!
8 Leo: Dramatic New Year's Eve Wedding In Your 30's-40's
Leo is known as the love sign of the zodiac. But just because they're known as the lovers, doesn't mean they rush into marriage. In fact, the Lion prefers to build on a romance over time and settle down much later than most. The stars say the ideal time for a Leo to get married would be late 30's to early 40's. When you are ready to make things official, the stars think you should embrace your love of the dramatic. You want to make an impression and leave people talking. Of course your wedding is going to be a night to remember! Why not go big with a New Year's Ever wedding? We're thinking lots of sparklers, fireworks, and a big countdown to when you say your I do's! A Leo is also the type of bride who is going to want to make a grand entrance, fill the wedding with lots of surprises, and maybe even show up in a non-white dress.
7 Virgo: Organized Winter Wedding In Your Late Twenties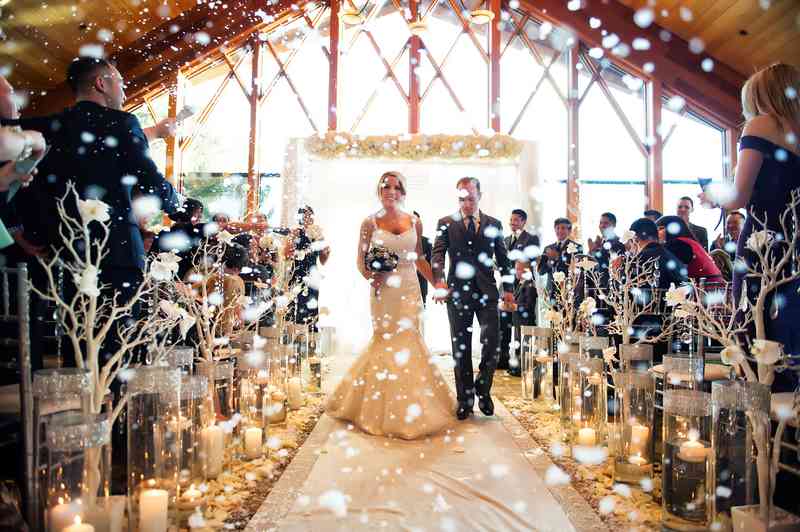 Virgo, many people see you as stubborn but we know you're just set in your ways. You get stuck in your head a lot and sometimes rush into things you shouldn't be. The stars have seen many Virgos get hitched in their early twenties but you should really be waiting until your late twenties. By your late twenties, you'll be more self-dependent and learn how to go with the flow a little better. You won't feel like you're settling or being untrue to yourself when you walk down the aisle. As a Virgo, you're known as a bit of a perfectionist. Your wedding is going to be planned down to the last little detail. Everything is going to be incredibly well organized and done in advance. The stars say you could get married any time of the year since you'll be so prepared, but suggest you think of a winter wedding. Getting married in the winter months makes sense for your practical side as wedding costs are generally cheaper during that season.
6 Libra: Elegant Summer Wedding In Your Early Twenties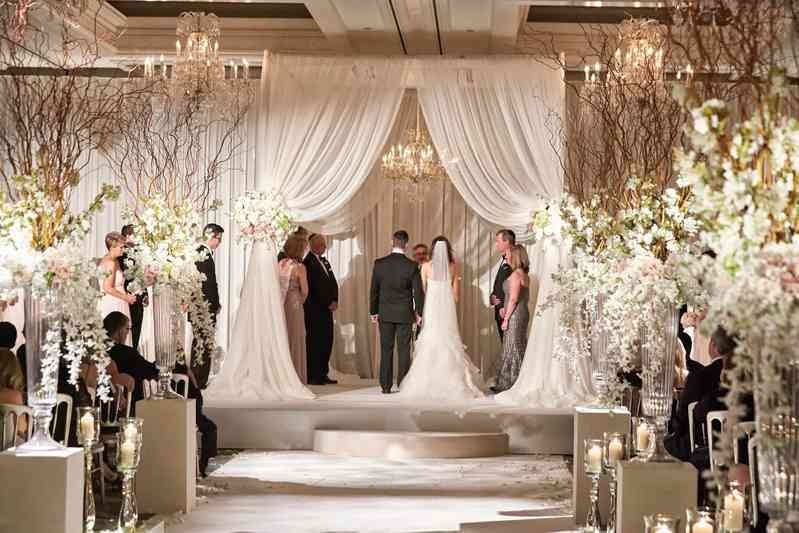 For you Libra, it's all about simplicity and consistency. You're not dreaming of a fairytale wedding or waiting for Prince Charming to sweep you off your feet. You are confident in what you've got and realistic about what marriage and life will bring you. Because you're not all caught up in your head, the stars feel sure that you could get married early, between 20-25 years old. Even though you don't want a big fairytale wedding, it doesn't mean you don't want something elegant and tasteful. Your wedding is going to be the best of the best because it's going to be all about quality. You'll want to wait until after the spring designs hit the runways so you can pick a fashion forward dress. A summer wedding will work best for you so you can show off your great taste and throw a kick butt dance party to celebrate.
5 Scorpio: Luxe September Wedding In Your 30's-40's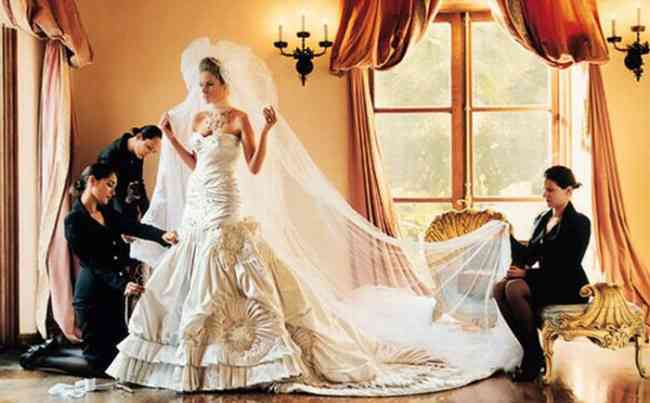 A Scorpio like you is all about the passion! You may find yourself heading down the aisle earlier than you should because you're caught up in the heat of it all. But a passion-fueled wedding can lead to some heated arguments and big problems in your marriage. The stars want you to take some time to get to know yourself before you run off to the little white chapel. Wait until you're settled, late thirties to early forties before you take a trip down the aisle. And since you'll be waiting a while to tie the knot, you'll have lots of time to save up for the expensive wedding of your dreams. You have rich tastes and you're going to want to throw a huge party with no expenses spared. If you're ready to splurge, choose a September wedding, as it is one of the most popular wedding months. Just make sure you give yourself plenty of time to plan the event of a lifetime!
4 Sagittarius: Mid-30's Exactly When & Where You Want It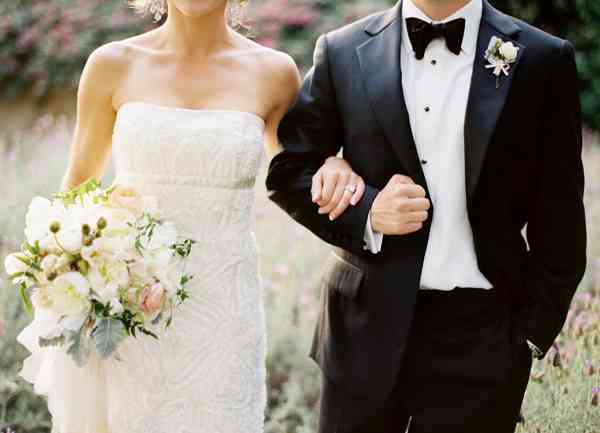 A Sagittarius is always on the go and on a mission to make a difference in the world. While these are admirable qualities, it does make dating a bit hard. Sag ladies often choose to delay serious relationships so they can focus on other things like their careers. No shame in that! Wait until you've met your other goals and spent some time on yourself before getting hitched. The stars say mid-thirties is an ideal time for a Sagittarius to say I do. You are all about the straight talk and the adventure. When it comes to planning your wedding, you are going to have a lot of strong opinions. In fact, you've probably got the whole thing planned out already, you just don't know it. Where other brides might be indecisive, you'll know exactly what to do. So pick a wedding date that you have the strongest gut reaction to. Don't let a venue, the weather or your relatives pick a date for you. Trust yourself to plan your perfect wedding.
3 Capricorn: Early 20's With Your Loved Ones' Input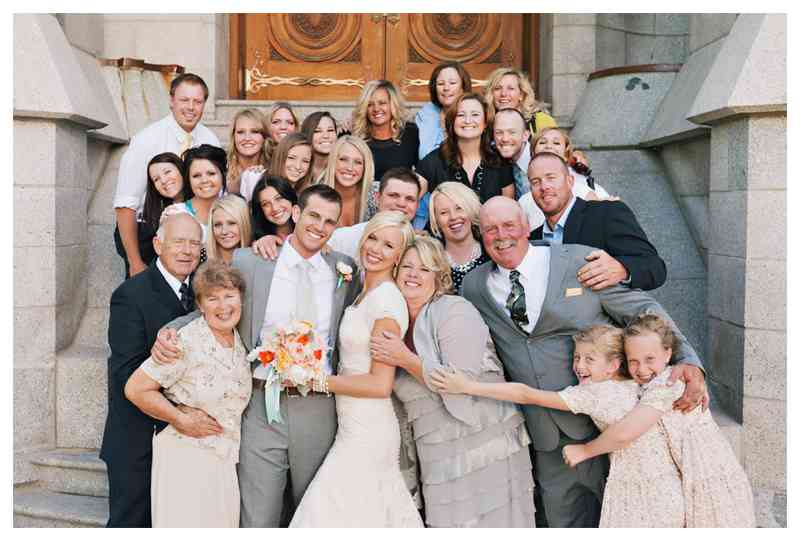 Capricorns love being admired by their friends and family so often they form strong relationships early in life. They love the idea of starting their own family and will want to start one as early as possible. Capricorns are incredibly loyal and dedicated, so they will be able to get through the challenges of marriage. The stars give you their blessing and suggest a Capricorn get married in her early twenties. Unlike a Sagittarius who knows exactly what she wants, a Capricorn can be indecisive and even insecure when it comes to wedding planning and picking a date. The stars suggest you enlist your key people to help you make your decision; people like your fiance, immediate family, and wedding party. If you don't want to get stressed trying to pick a wedding date, just throw it out to your best people and see what date works for them.
2 Aquarius: Spring Time Wedding In Your 40's-50's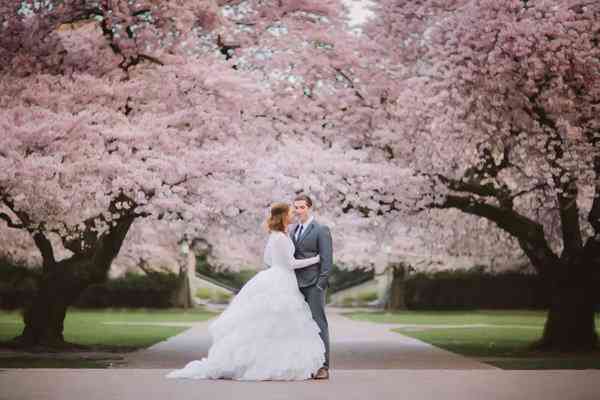 As an Aquarius, you love being unique, original and living life off the beaten path. In fact, you are one of the zodiac signs that may never walk down the aisle. You love to travel, explore, and discover who you are. And you want to do all of that before you get tied down. The stars say if you do decide marriage is for you, it is best to wait until your forties or fifties. But even if you do tie the knot, your wild adventurous side will still be calling. You are not going to want to do anything traditional for your nuptials. Getting married in the spring will embrace your love for nature and brightness. We are seeing lots of lavenders, blues, and maybe even some cherry blossoms. Basically, if you can feel like you are floating through a field on your wedding day, you will be thrilled.
1 Pisces: Dreamy Full Moon Wedding At 26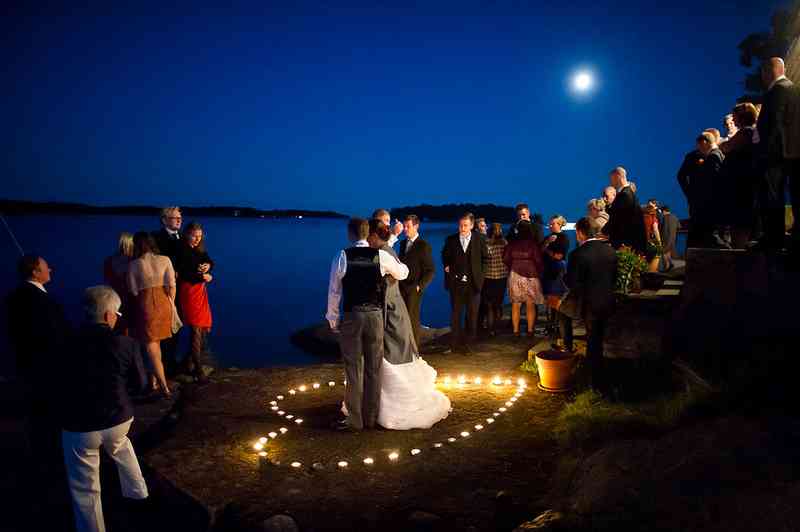 As a Pisces, you hate to be alone. You much prefer to be coupled up and on your way towards the wedding aisle. But at the same time, Pisces are dreamers. You will want to chase your dreams no matter what. So before a Pisces can say I do, she needs to find someone who encourages her to keep chasing her dreams. The stars say that once you have found this person, you should get hitched at the age of 26. When picking a wedding date, it is back to the dreamy and romantic for you, Pisces. You love the idea of getting married during a full moon since it appeals to your mysterious and sensual sign. An outdoor venue would also be perfect, especially for an evening wedding so you can dance under the stars in the moonlight. Sounds perfectly dreamy to us, Pisces!