You're Clueless If You DON'T Know What These 15 Child Stars Are Up To Today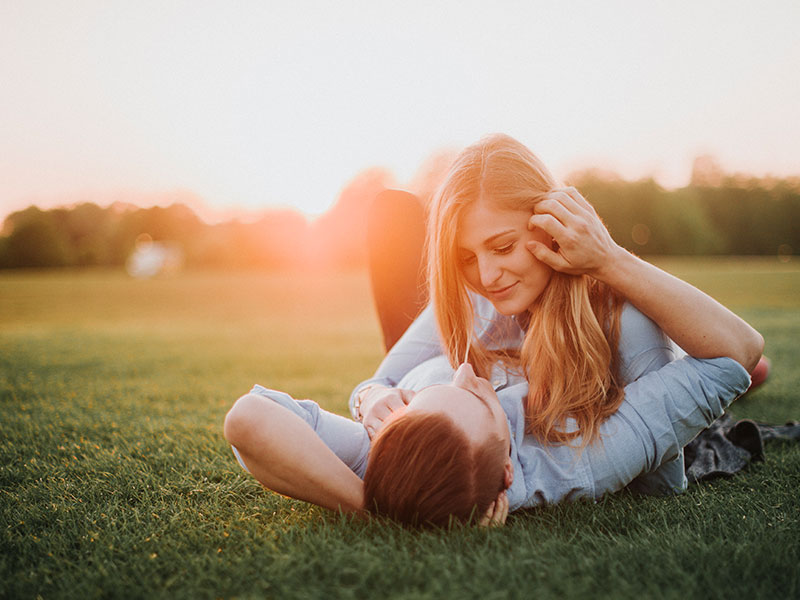 We've all remembered the shows that we used to watch over and over again as young kids, just like we binge watch shows on Netflix these days. We had our favorite movies we loved to watch and actors that we thought were cute. Some of us were even allowed to hang posters in our bedrooms or got lucky enough to go to a concert!
At some point though, the relevance of childhood fame begins to taper off. This leaves some celebrity kids out of work pretty quickly. Other, more fortunate young people end up getting excellent head starts on their acting careers. We get curious about where these old favorites have gone off to. We don't always think about checking up on them unless we see one of their old co-stars in a movie trailer, and it's tricky to keep up with everyone and everything they're doing.
As it turns out, most of our favorite childhood stars have actually have continued acting, producing, or making music. They just happen to be doing these things on smaller scales than they originally did when they were back in their prime! We're going to stroll down memory lane and take a look at some of the best child stars we ever knew and where they're going next!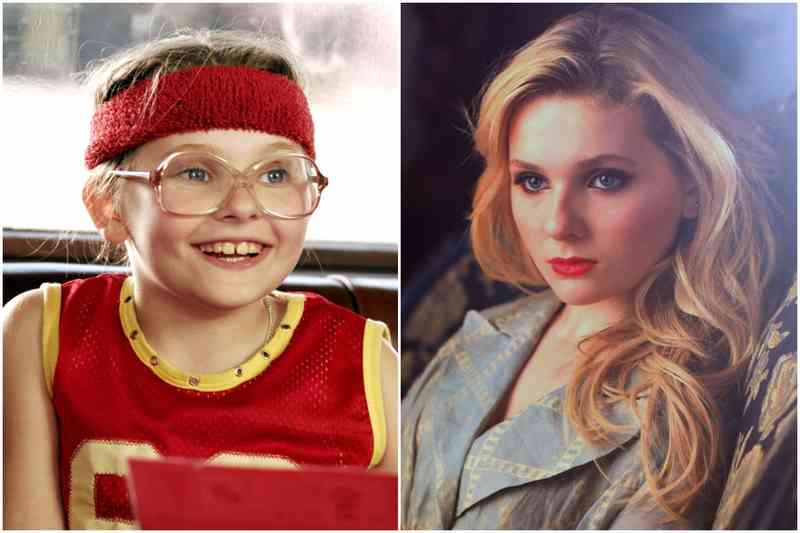 15 Abigail Breslin-Stepping Down From Fame?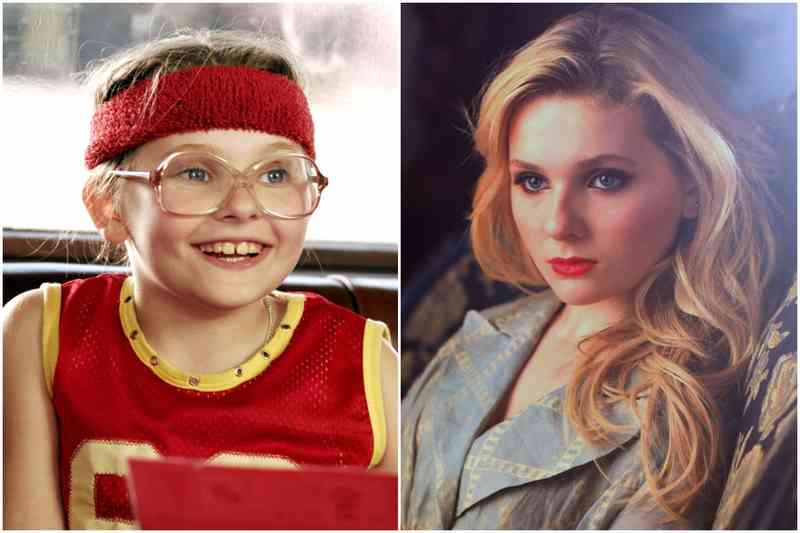 Abigail Breslin was the star of several movies back in the start of her career as an actress. Most of us know her from her role in Little Miss Sunshine-where she played Olive Hoover. She also played Nim in the movie Nim's Island and Maya Hayes in Definitely, Maybe. Those three films all came out between 2006-2008, when she was a preteen.
Now, what is Breslin up to these days? She's still acting, and she's doing a lot of it. She has acted in plenty of movies over the past few years, including Dirty Dancing, which is a TV movie that aired earlier this year. We think she will keep acting throughout her life, especially because got a big break at such a young age in our favorites from our childhoods!
14 Jamie Lynn Spears-Living In Brit's Shadow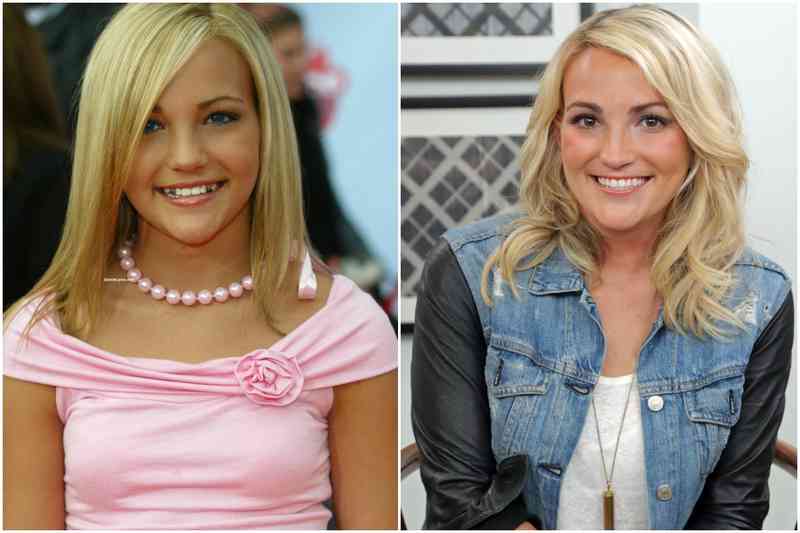 Jamie Lynn Spears got her great start as Zoey Brooks on Zoey 101 on Nickelodeon. This show ran from 2005-2008, ending abruptly when Spears announced her unplanned pregnancy late in 2007. She was only 16 years old at this point. In November of 2013, she released a single and an EP. After that, we haven't seen a whole lot from Spears.
So, where is she now? We do know that she has a daughter, as a result of the teenage pregnancy that canceled Zoey 101. She's been raising her 9-year-old Maddie. Spears has been married to Jamie Watson since 2014. She has stayed out of show business for the most part since her role as Zoey Brooks. A documentary-Jamie Lynn Spears: When the Lights Go Out-was released in 2017, featuring Spears herself.
13 James and Oliver Phelps-Two Of A Kind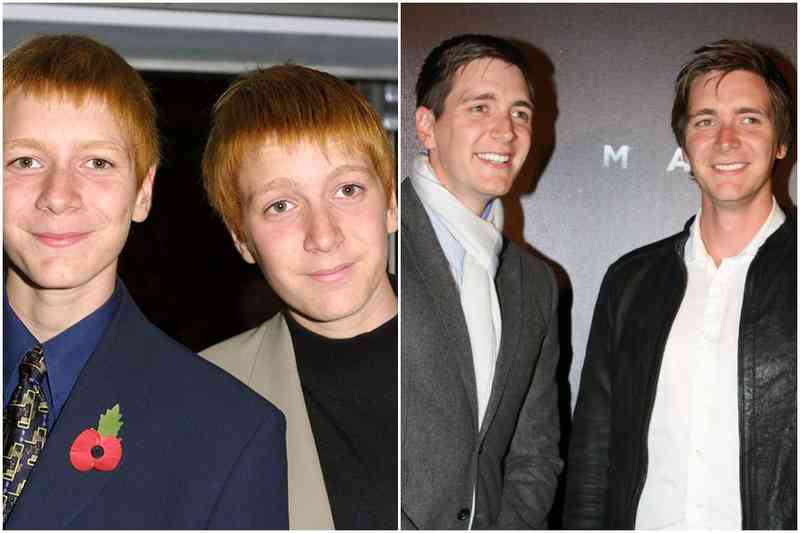 We all know them best as the famous Weasley twins-Fred and George-from the Harry Potter franchise. The duo acted in the movies from 2001-beginning with Harry Potter and the Sorcerer's Stone-until 2011. In 2011, the second part of the final book-inspired film-Harry Potter and the Deathly Hallows-was released. Since then, we haven't seen any big works from either of these guys.
They have each had a couple of less well-known roles since the end of their Harry Potter careers. They have also acted together, sharing a role in Danny and the Human Zoo. The two shared the role of Mr. Carter in this TV movie, which was aired in 2015. They just finished up another split role as Constable Stroyde in Own Worst Enemy. We'll be interested to see if they stick together for much longer or go their separate ways!
12 Hilary Duff-A Household Name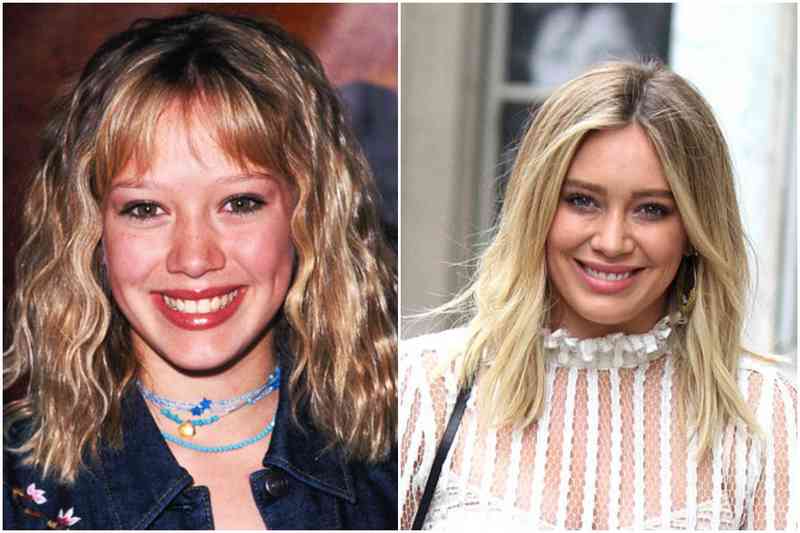 Most of us Disney Channel fanatics recognize this name from the credits of our favorite show, Lizzie McGuire. The show aired from 2001 until 2004, and the cast starred in a movie on the side-The Lizzie McGuire Movie-released in 2003 as well. Next, Hilary Duff went on to act in movies like A Cinderella Story, Raise Your Voice, The Perfect Man, Cadet Kelly, and Material Girls. Most of these appearances were in the early 2000s though, so where has she been since?
We saw a lot of music from her around the time that she was on The Disney Channel, but her most recent album-Breathe In. Breathe Out-was released in June of 2015. She's also been on shows like Project Runway and Two and a Half Men. Duff's most recent acting experience has been on a TV show called Younger, which aired in 2015. She also has a young son, Luca.
11 Freddie Highmore Lurking Around The Set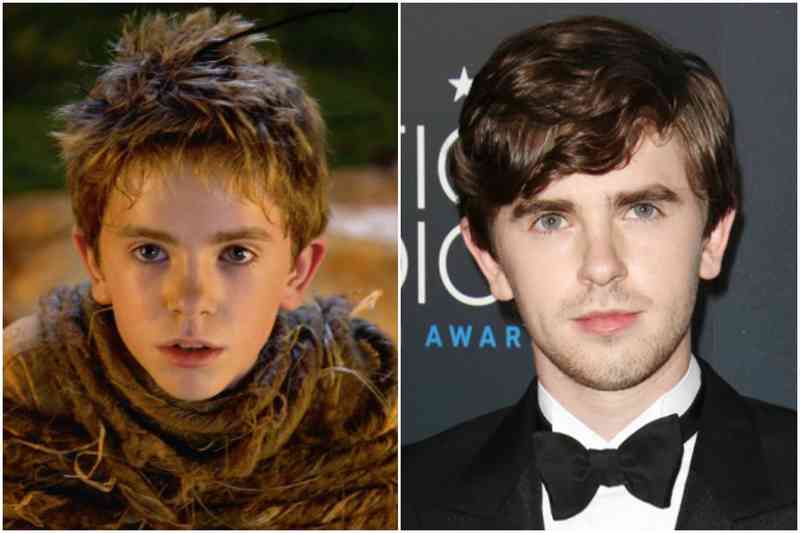 Freddie Highmore isn't a very easily recognizable name to a lot of us. We know him best as Charlie from Charlie in the Chocolate Factory, which he starred in in 2005. He also had roles in Five Children and It and Finding Neverland, both of which came out in 2004. He acted in several other movies around this time, but these are definitely the most popular and the ones we know him from.
Highmore was in some smaller films and TV shows throughout the rest of his childhood, and then his acting career slowed to a crawl in 2010 and 2011. His roles were scarce for a little while until 2016 where he was cast in Close to the Enemy, playing Victor Ferguson. He's currently playing two roles in TV shows-Norman Bates in Bates Motel and Dr. Shaun Murphy in The Good Doctor.
10 Kimberly J. Brown-Stepping Behind The Scenes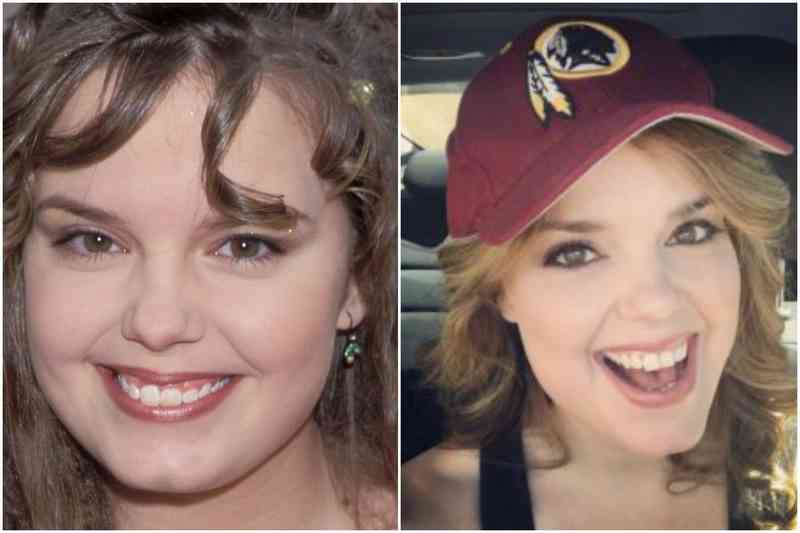 This chick-Kimberly J. Brown-got her big break as Marnie Piper on Halloweentown in 1998. Three years later, she starred in the sequel, Halloweentown II: Kalabar's Revenge. Then-in 2004-she played Marnie Piper once again in Halloweentown High. She was also in a few TV shows in her earlier years, like The Babysitter's Club in 1990 and Unhappily Ever After in 1998.
Brown's acting career settled down for a while after her roles on The Disney Channel, but now she's back at it again with a couple of new titles. She plays Jenn in Wrong Side of 25, which is a short that was filmed in 2016. Then, she went on to play Officer Luis in Abducted?, which is set to be released in 2018. She is a co-producer of that film. She's now 33 years old.
9 Bug Hall Fought To Overcome His Childhood Role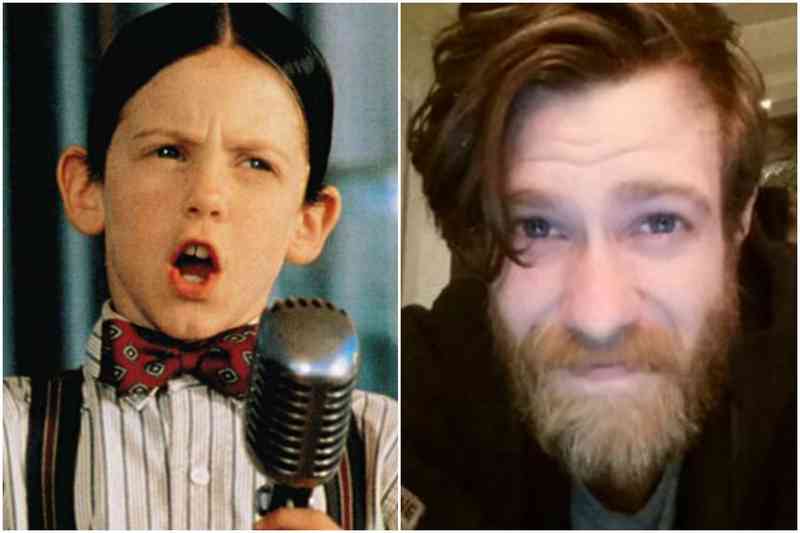 This is another one of those celebs who we may not recognize from a quick look at their names. Bug Hall-or Alfalfa of The Little Rascals-is currently 32. His first film-The Little Rascals-came out in 1994 and was followed by a trail of other roles over the next decade. He was in movies including The Munsters' Scary Little Christmas and Honey, We Shrunk Ourselves!
Our beloved Alfalfa hasn't slowed down since his start more than 20 years ago. He played Arthur Davidson in Harley and the Davidsons, which is a miniseries that aired in 2016. Then-in 2017-he played Andrew in The Shadow People. Hall most recently landed a role in The Long Run, where he will play Brad Reno. The details for that film have not been announced yet though.
8 Beverley Mitchell Keeps On Truckin'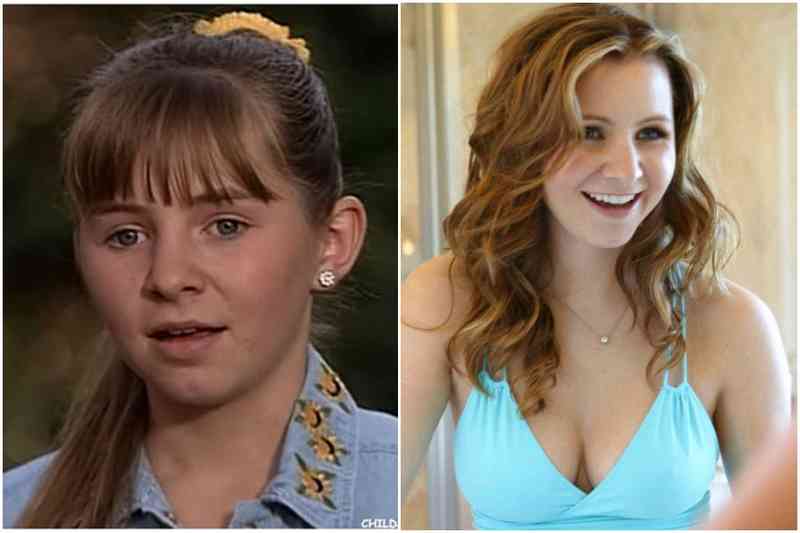 The girl behind Lucy Camden in the TV show 7th Heaven is Beverley Mitchell. The series aired for 11 years, from 1996 until 2007. She was also in Right on Track in 2003 and Saw II in 2005. Mitchell kept things going after 7th Heaven's finale in 2007 with a TV show role in The Secret Life of the American Teenager from 2011-2013.
Since then, she's had a bunch of smaller TV movie roles, and she's still acting to this day. In 2017, 36-year-old Mitchell was in a TV movie called Taken Too Far and a TV series Hollywood Darlings. She also starred in Dance Baby Dance, which will be released in the near future. She also has some movie and TV production under her belt.
7 Macaulay Culkin-Hiding From The Limelight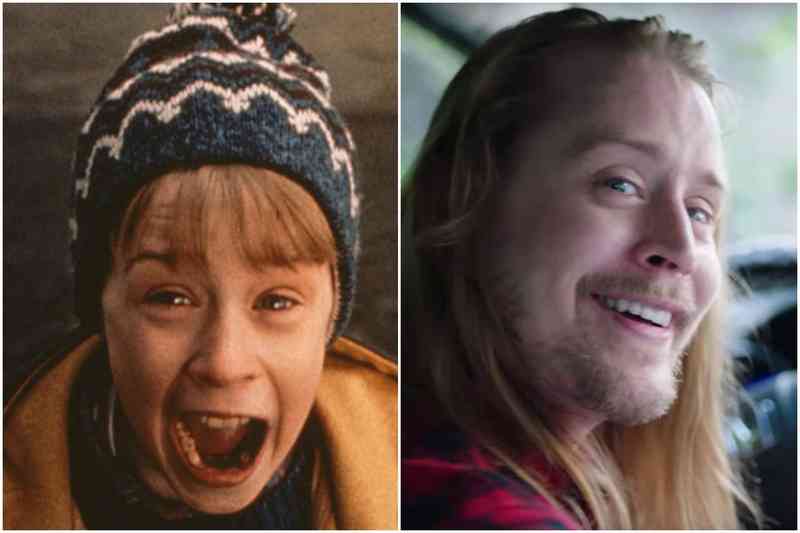 This is another one of those child stars with a not-so-recognizable name. Macaulay Culkin is basically "the kid from Home Alone" if anyone asks. He actually had a few less well-known roles leading up to his appearances in Home Alone (1990) and Home Alone 2: Lost in New York (1992). He played Thomas J. Sennett in the 1991 movie, My Girl.
Today, he's still getting movie gigs, despite the 37-year-old's not-so-hot looks. He hasn't had much of a break from acting, but he has managed to stay out of the limelight and has avoided the big-name films and shows somehow. Most recently, he was in a movie called Changeland, which has yet to be released. Prior to that one, he had appearances on The Jim Gaffigan Show a few times between 2015 and 2016.
6 Haley Joel Osment-A Whole New Man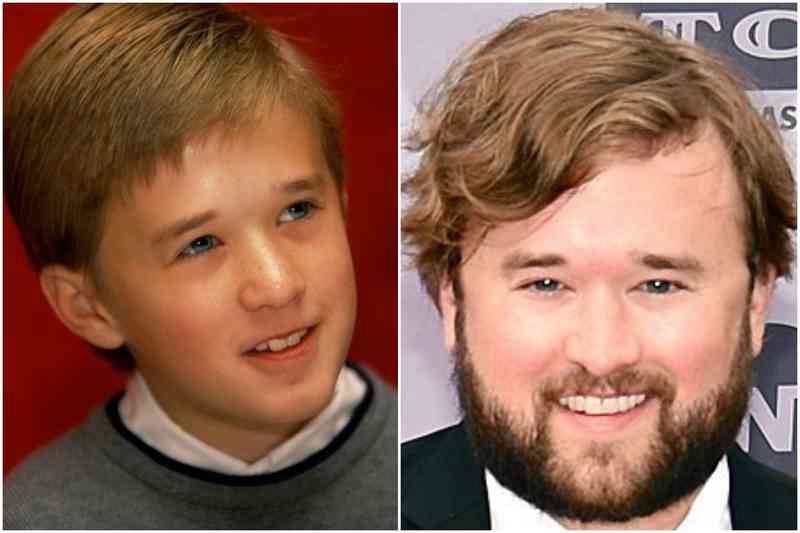 Haley Joel Osment got his big break at the age of 11 in The Sixth Sense-released in 1999-when he played Cole Sear. We may not realize that he also played Forrest Junior in Forrest Gump back in 1994, and he was on The Jeff Foxworthy Show from 1995 to 1997. Obviously, The Sixth Sense is where the majority of us know Osment from, and it just makes sense.
Osment is now 29 years old, and he's seemed to disappear from the bigger headlines at this point. This doesn't mean that the kid hasn't done his fair share of acting over the past few years. He's actually been quite busy. We just haven't really noticed him as much, because these titles aren't so popular. One of these is a TV show-on Netflix-called Silicon Valley, which began earlier this year.
5 Dakota Fanning-Still A Star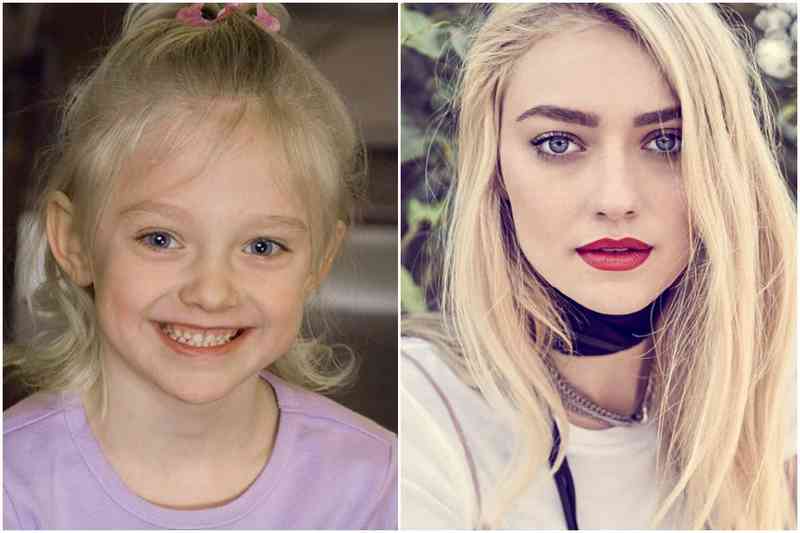 Sally from The Cat in the Hat. Fern in Charlotte's Web. The voice of Coraline Jones in Coraline. These are just a few of our beloved childhood characters who all happened to be played by Dakota Fanning. She was born in 1994 and began acting at the young age of six. She's had a nonstop career since the beginning, and she shows no signs of slowing down anytime soon!
Most recently, the 23-year-old actress has been working on a couple of films or TV shows each year. Two movies-Ocean's Eight and The Bell Jar-along with a TV series are all set to be released in 2018. The Bell Jar is the first film that Fanning produced herself. This is pretty impressive, considering her young age. It makes sense after reviewing her extensive filmography though!
4 Kyle Massey-Laying Too Low
We know Kyle Massey from his roles on The Disney Channel in the early 2000's. He played Cory Baxter in both That's So Raven and Cory in the House. In addition to those TV shows, he acted in several movies and was the voice of a few characters in animated shows also on The Disney Channel.
Since those roles, we haven't seen much from Massey at all. In 2016, he wrote a song for an animated movie called Bling. He was on one episode of Celebrity Family Feud in 2017. Massey has had a couple of small roles in shows or movies, but these aren't big names that we have all seen. Lowlifes-a movie set to come out in 2018-is one that he's acted in lately. He really seems to be laying low though!
3 Jonathon Lipnicki Hasn't Changed A Bit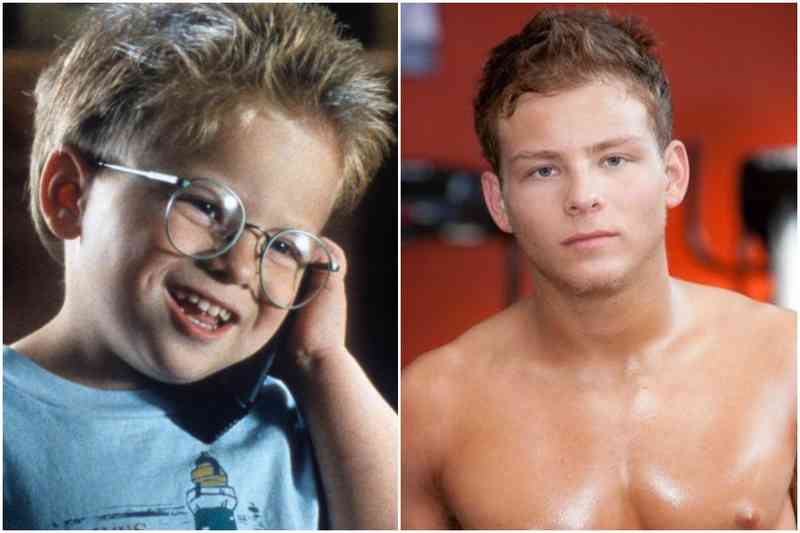 Any Stuart Little fan will recognize this guy. He's now 27, but his acting career began when he was barely 6 years old. He was originally cast as Ray Boyd in Jerry Maguire in 1996. Over the next couple of years, he was on a few shows including Meego, The Single Guy, and The Jeff Foxworthy Show. Finally-in 1999-we saw Lipnicki get chosen to play the character of George Little in Stuart Little. He was also in Stuart Little 2, which was released three years later.
Lipnicki's roles were a bit slim for a while, but they've picked back up recently. This year (2017) alone, he has had 10 different roles. He's also been cast for a movie called Dembanger, which has yet to begin production. We hope to see a lot more of him over the next few years!
2 Jodie Sweetin - Bounced Back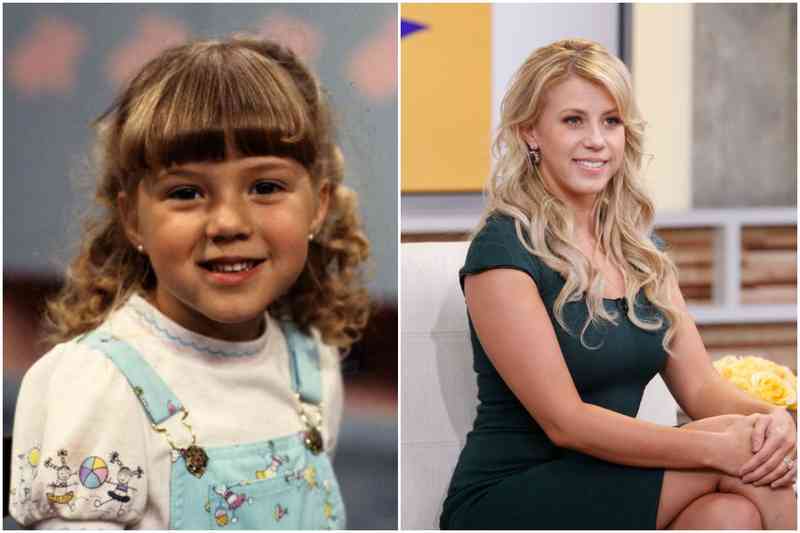 Jodie Sweetin's big break was her role on Full House, which aired from 1987 until 1995. She played the middle Tanner sister, Stephanie. Before Full House, she made a couple of appearances on shows like The All New Mickey Mouse Club and Mother Goose Stories. The majority of us know her as Stephanie Tanner though!
The true Full House fans will know that she's returned for the sequel-Fuller House-on Netflix. The rest of her acting career has been somewhat sporadic, and there's a reason for that. After Full House ended, Sweetin picked up a drug and alcohol habit. All throughout her teenage years and early 20s, she struggled with these issues. Luckily, she was trying to make a change. The addictive drugs took over much of her life until fairly recently when she was able to come clean.
1 Jaleel White-Because We Miss Those Suspenders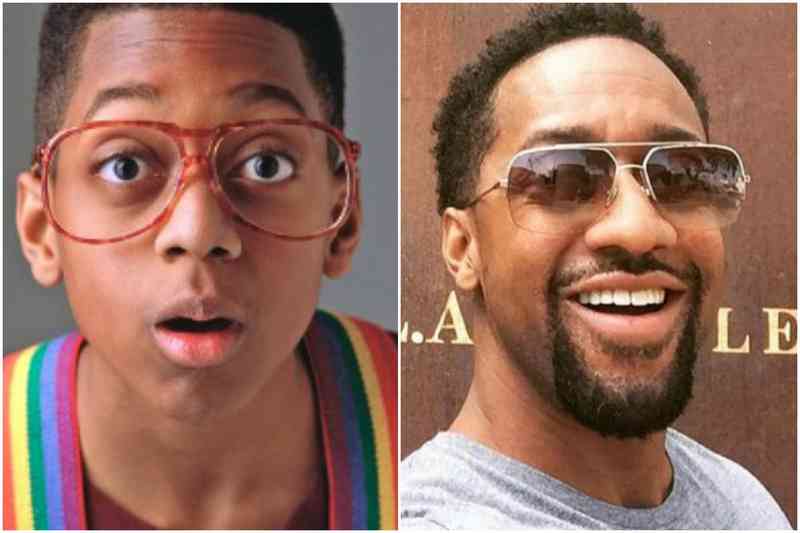 Steve Urkel from Family Matters-or Jaleel White-is one of our all-time favorite childhood characters. White starred at Urkel in over 200 episodes between 1989 and 1998. This role was supposed to consist of one appearance, but he absolutely killed it-and was loved by the fans-so he got to stick around a while. What would Family Matters have been like without him?
Prior to Family Matters, he appeared in lots of other roles, beginning when he was just 8 years old. He's now nearly 41 years old. His most memorable role by far has been Steve Urkel, and he's struggled to be cast in a movie or show that can compete with his original start. He's still acting and doing a great job of it! He was also the executive producer of a TV show and a movie too.