What Your Date Look Should Be Based On Your Zodiac Sign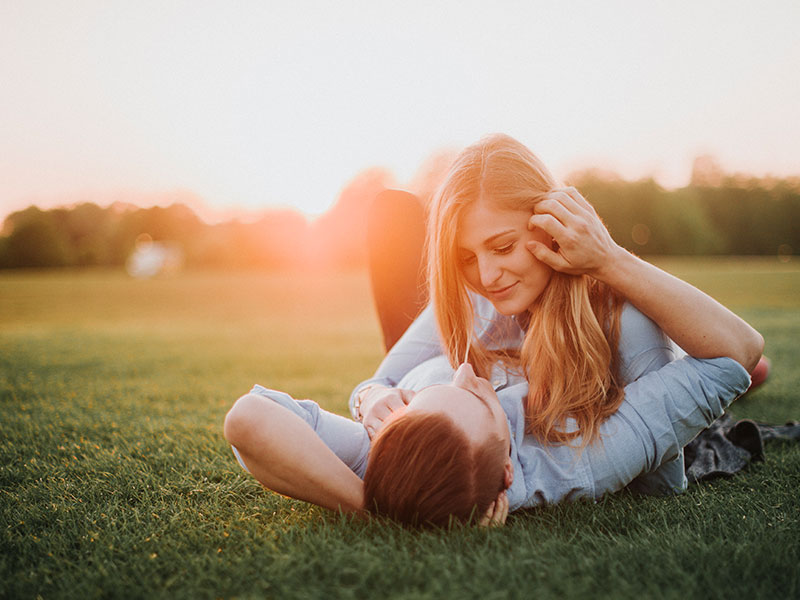 Dating is a lot of work. We're sure you didn't need us to tell you that. First, you have to find the right person - which is a mission in itself. You have to weed through quite a lot of people to find even one suitable enough to meet for dinner and drinks. So you've found him. You've found a guy who is decently good looking, smart, employed, funny, nice and also interested in you. You've found the jackpot! And by some miracle, you both find a day and time that works perfectly for your first date. You've jumped through all of the hoops and you're almost there. You are almost at your first date. You are so close to maybe finding Mr. Right. But there's one hurdle left: what do you wear? What should your first date outfit be? What you wear says a lot about who you are. It's your first chance to make an impression on your date. So you really don't want to mess it up. So what do you go for? Is it jeans or is it a dress? Pale colors or something bright and bold? How do you tell someone who you are with just a glance at your outfit? You let the stars lead the way. Your zodiac sign can tell you exactly what first date look is going to be perfect for you. So let's get shopping!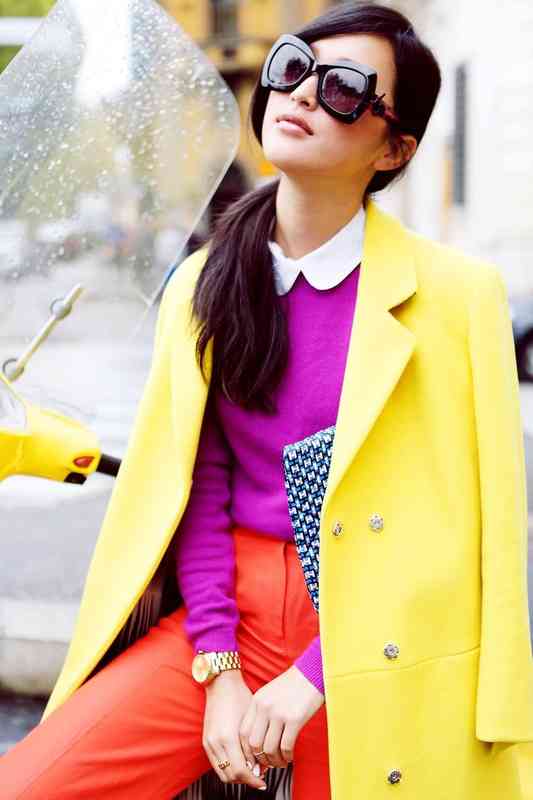 12 Aries In Bright Colors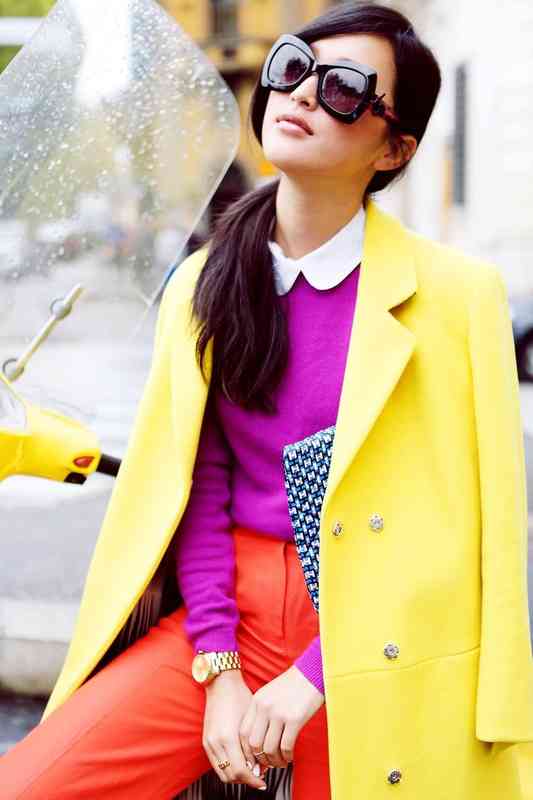 If you're an Aries, you're all about confidence. You radiate confidence in everything you do. So that's exactly what you need to do on your first date. You look best in bright colors because you have the confidence to pull them off. So don't shy away from those bright and bold hues. Go for the reds, blues, greens and anything else that screams bright. You are a trendsetter. So you can try something new like a military style band jacket or some metallic accents. You're also not afraid of bold accessories. You can put on thick cuff bracelets, statement dangling earrings or layer necklaces until the cows come home. You can pull it off! Don't worry about being too cutting edge - that's exactly who you are. Your date is going to be so attracted to your confidence and the unique spin that you bring to your fashion choices. And if they can't handle that, then they are not the guy or gal for you!
11 Taurus As A Classic Dresser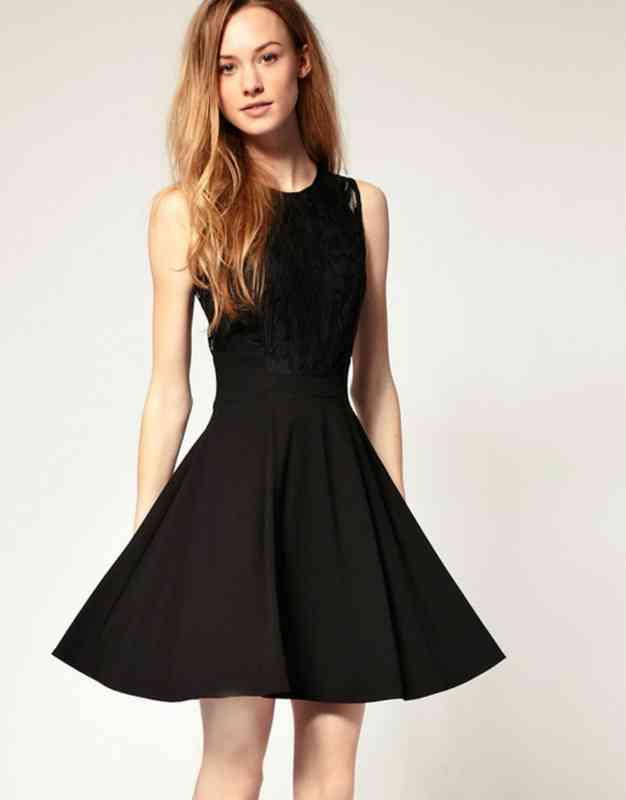 A Taurus lady is all about the classics. For you, nothing is more important than quality. So you can bet that you have taken your time and found a quality person for this first date. You're all about the finest things in life but it's not about the labels. For you, it's about the craftsmanship. You would much rather invest in a timeless classic piece, even if it's more expensive because it means it will last. So for your first date look, opt for a sturdy pair of pants or a classic blouse. You look best in neutral colors mixed with some blues and earth tones. So maybe you could rock your favorite classic little black dress with a pair of sturdy blue heels. You live a life that is full of quality and you expect the people around you to be quality people, so your outfit should reflect that.
10 Gemini's Outfit Tells A Story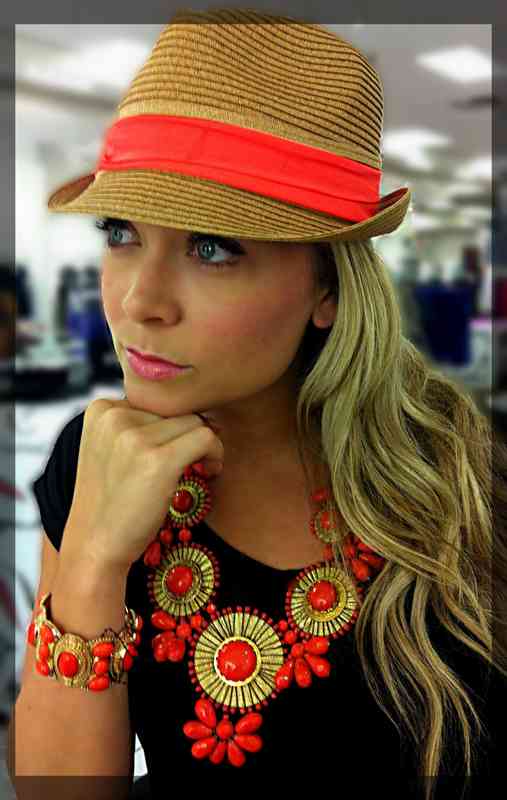 As a Gemini, you're a storyteller. You use your outfit as an extension of your personality. Everything about your look says something about who you are. Naturally, you're a very bright and chipper person. You always have a smile and you're the focus of the room. So, of course, you're going to gravitate toward bright colors. It's the yellows, oranges, and purples that really call your name. But be careful you don't go too crazy with all that color. We know you like to show off your happy side, but not every piece of clothing needs to be so bright. Try pairing a more classic style in a neutral color with some bright and bold accessories. And for you, your accessories will be something unexpected with a story behind them. We can see you rocking a gorgeous dress and telling the story about how the bangles you're wearing were a gift from a friend in Costa Rica.
9 Cancer Loves Vintage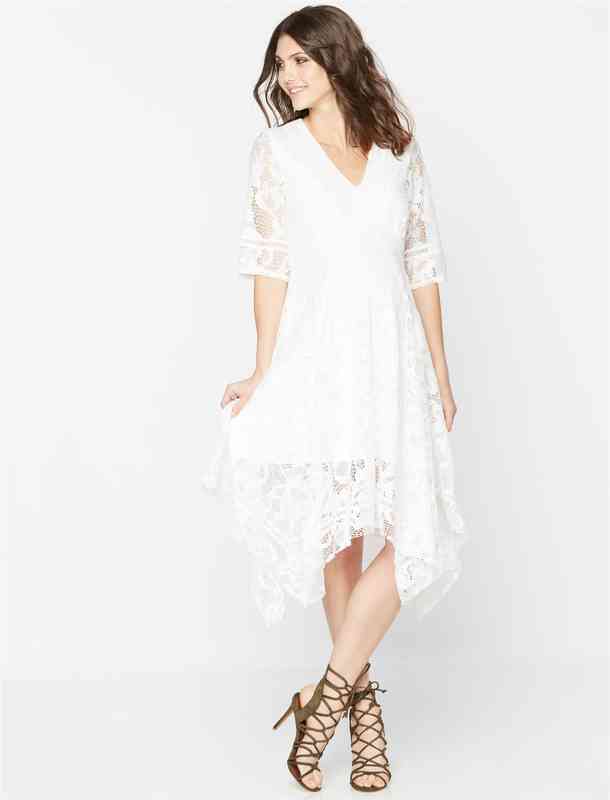 As a Cancer chick, you're all about the cool and the creative. You're an artsy type and you like to show that off in your look. But at the same time, you like to keep things within your comfort zone. You aren't very big on taking risks. So don't push outside your comfort zone on your first date. You want to be comfortable on your first date, not fidgeting with an outfit that doesn't fit who you are. So stick with what you know. You like softer shades like white, silver, and pastels. But you also like to look very ladylike and put together. Vintage clothing is where you're at. Vintage clothing is perfect for Cancers because you can achieve the feminine look you love while working in the soft colors that work best. We can see you in a flirty feminine white vintage dress with a comfy cardigan that makes you feel at home.
8 Leo In Something Bold
A Leo lady never bothers being subtle. You are all about the drama. In every part of your life, you prefer to go big. So do not go small when it comes to your first date look. You should not make yourself smaller for anyone. You have a flair for the dramatic and it is important that you honor that. You love a bold look. The colors red, gold, and black speak to you. You are all about that luxe look with designer labels and rich colors. We see you in something really bold that makes a statement as soon as you walk into the room. And do not forget your accessories! You are the kind of girl who can rock a stylish hat on a first date without anyone even questioning it. And you should also add a fierce red lip that would make heads turn. Be true to you!
7 Virgo Looking Put Together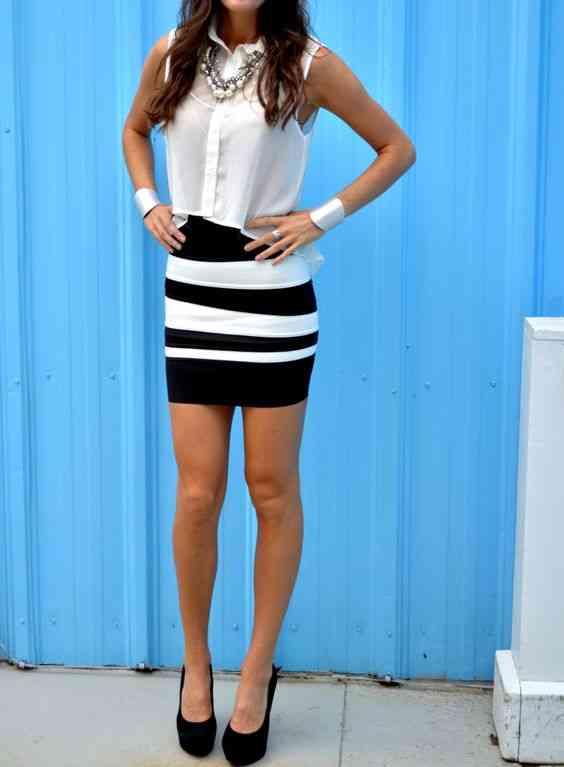 For a Virgo, your ideal look is clean and crisp. You want to look put together. In fact, you love it best when your entire life is put together. You like things neat and tidy. And there is nothing wrong with that! It takes a lot for you to bring someone new into your dating life because dating is rarely neat and tidy. But you'll try your best to keep it that way. You will look good and feel comfortable in classic combinations like black and white with some earthy neutral tones. You love the look of a bold stripe or thick chevron to give you that polished and tailored look you love. Your look is all about powerful femininity where you show restraint in your choices. You don't do bold or flashy. You do classic and clean. If your date is turned off by your perfectly put together outfit and classy style, then they are not the right person for you.
6 Libra Dresses To Impress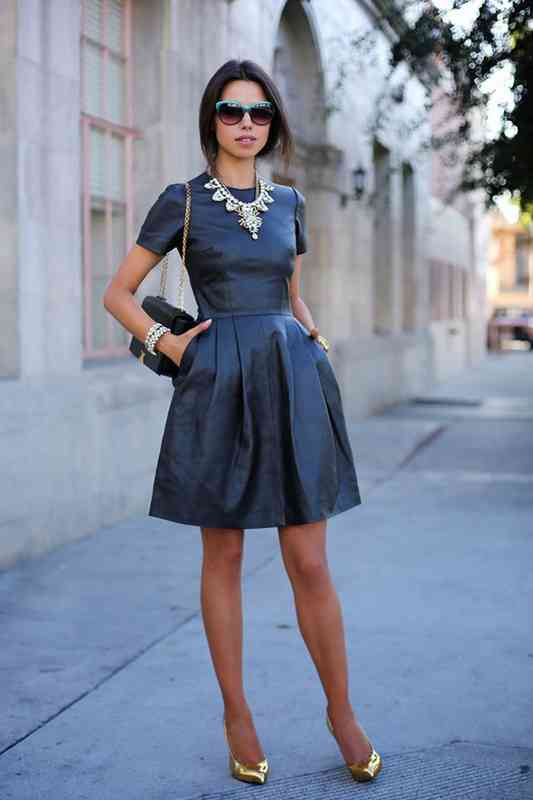 Libras are all about the fashion. You are the sign in the zodiac who actually loves the idea of putting together a first date outfit. You will spend hours going through your closet, trying out different hairstyles and experimenting with new makeup techniques. You love all things beauty and fashion. But more than that, you love the luxurious things in life. Yes, you will admit that you are a little materialistic. You love to shop and buy things, what is so wrong about that? You love the finer things in life. We can see you showing up to your first date in something rich and luxurious like a silk dress with a cashmere scarf. Your look always says cool, classic, and feminine. You're great at dressing up and can perfectly show off your expensive looks and fancy style. Let's just hope your date is taking you somewhere worthy of your high-class look!
5 Scorpio In Something Sexy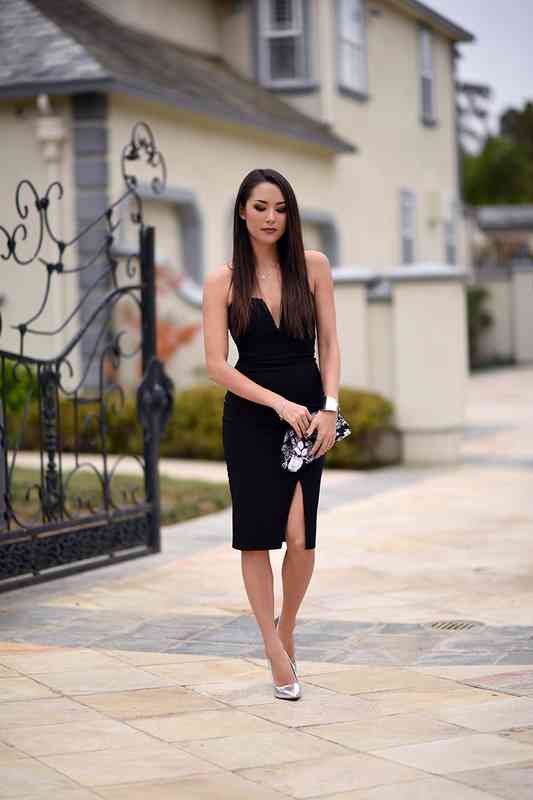 Let's face it, a Scorpio woman is all about the sexy. You want an outfit that will be seductive and mysterious. Black is your signature color. You look great in a cocktail dress or a sexy pencil skirt. Don't forget to add a high slit and maybe something a little low-cut. Or if you don't want to show it all off, you can add a sexy knee-high boot or smoky eye. You like to flaunt it because you have the cool confidence necessary to pull off a sexy look. You're not uncomfortable in your own skin. You know that you've got a lot to be proud of. You can rock rich colors so head for the deep blues, reds, and plums to go along with your signature black. Your look is probably best for a late dinner or drinks; we wouldn't suggest a slinky cocktail dress for a lunch date or coffee meeting.
4 Sagittarius Prefers Comfort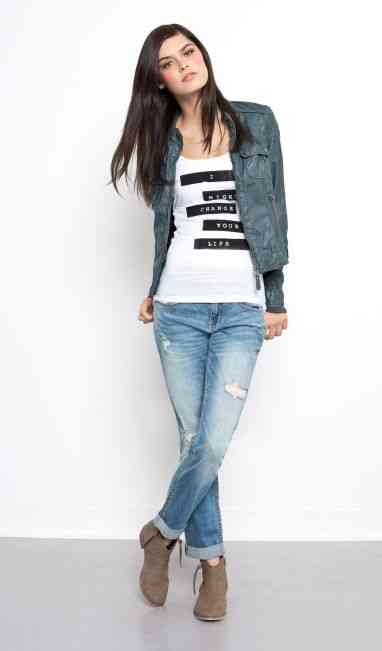 For some signs in the zodiac, a first date is all about dressing up. They like to put on their heels and their makeup. They choose dresses in bright rich colors and really go all out. But not for a Sagittarius. A Sagittarius girl is all about comfort first. That's not to say that you don't want to look good. Comfortable doesn't mean sloppy. It just means that you can be yourself. You're an active person who wants to be able to take your first coffee date to the beach for an impromptu game of frisbee or rent a tandem bike and ride through the park. Heels are not even an option for you on a first date. You will definitely be in flats. You're going to want to wear something unrestrictive so you're not worried about painful zippers or buttons digging into you. Your first date outfit should be a soft flowy sundress or a breezy blouse and a solid pair of jeans.
3 Capricorn Is A Class Act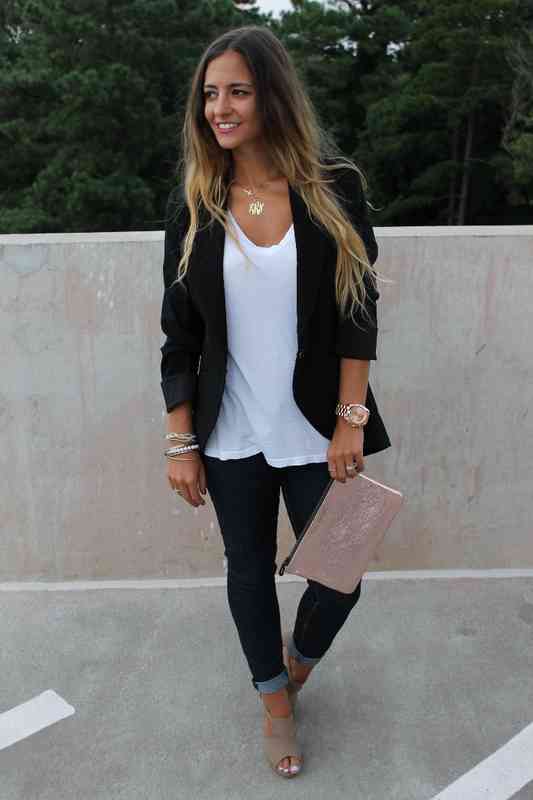 Classy and sophisticated are two words that perfectly capture the first date style of a Capricorn lady. But the best part? You are able to be classy and sophisticated without even looking like you tried (we are kind of jealous we have to admit). You make it look absolutely effortless! Your look is classy and powerful. If your date can't handle that, they need to move along! You are the type of lady who could show up to a first date in a blazer and trousers because you look great and feel great in classic tailored pieces. But do not be afraid to mix in a few casual pieces. If you want to wear a blazer, pair it with a cool band t-shirt and dark jeans. You love luxurious fabrics and colors like indigo, green, and black. This is a powerful first date outfit because a class act Capricorn is not messing around!
2 Aquarius Mixes It Up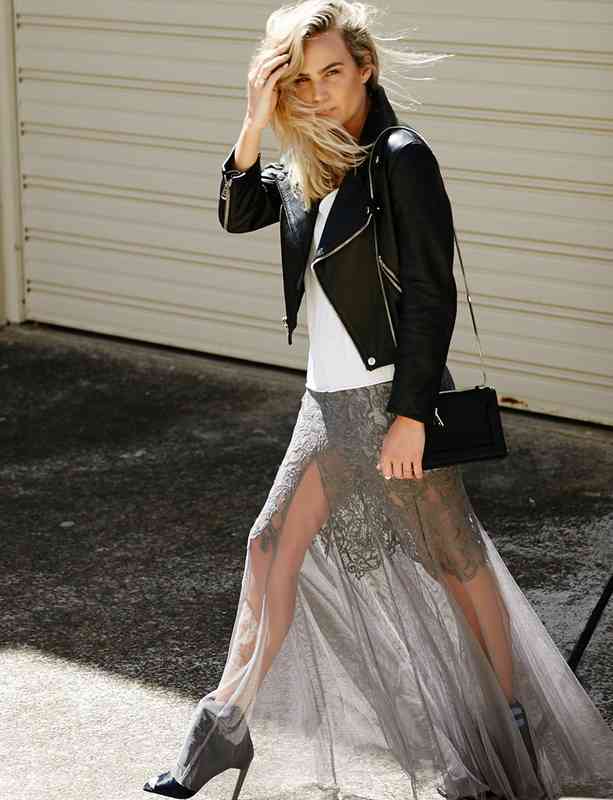 The best way to describe the first date look for an Aquarius is a model off-duty. Which we have to say is one of the best looks ever! You mix it up with fancy high-end pieces that would work on the runway as well as tomboy classics like sneakers and t-shirts. An Aquarius loves to experiment! You are not afraid to try something new. Sheer skirts? You will wear one of those! Electric blue crop top? Yes! Leather motorcycle jacket? Sounds like a win for your look. You are not afraid of bright and vibrant colors, eccentric designs or patterns. You are ready for anything. And your date should know that. If they get scared off by your love of pattern or desire to shake up your style from date to date, then they are not the person for you. You are unpredictable and you will keep your date on their toes.
1 Pisces Prefers Pretty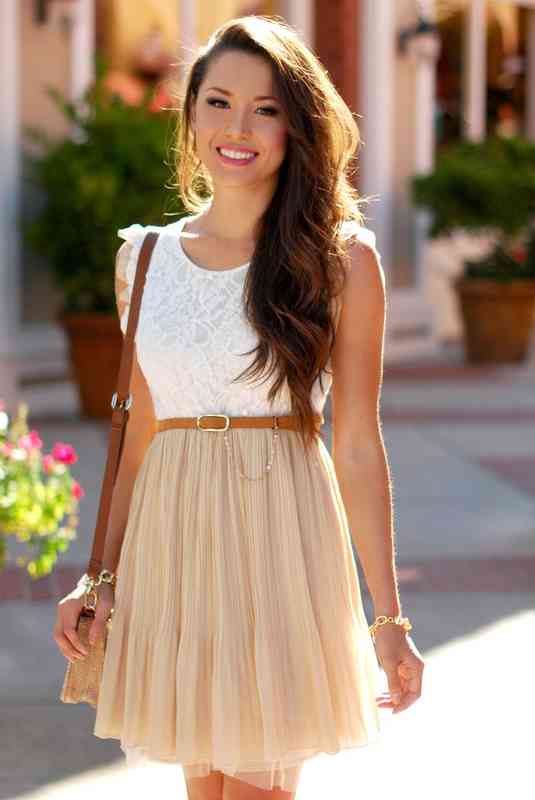 For a Pisces, the perfect first date look is all about keeping things pretty. You are a romantic who believes in true love and fairytales. Your style will reflect the romantic side of your personality. You are going for a look that is all about femininity. Your first date look involves soft fabrics and feminine silhouettes. You are the person who pulls out a dress or a skirt for your first date. For you, a first date is almost like playing dress up. You get to put on a fancy costume and twirl around like a princess. You love soft colors like lavender, seafoam green, and pale pinks and blues. You also love to insert a little bit of beachy boho style into your look to get that effortless chill. We hope your date is the prince charming you want and deserve. Hopefully, he does not show up in shiny armor, though!