Where to Meet Women Skip the Bar and Try these Places Instead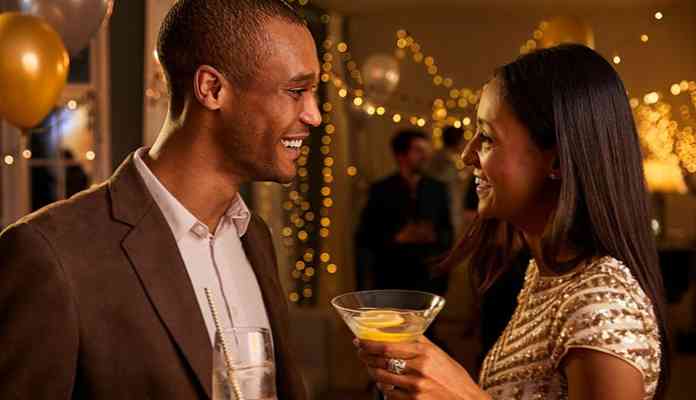 Everybody knows you shouldn't date bar girls, so where should you find a girlfriend? Here are nine bar-free ideas of where to meet women.
Bars are probably the first thing that comes to mind when you're thinking of where to meet women, but these are usually the worst places. Bars are often thought of because there's always women there, and the alcohol makes for easy ice-breakers. The problem is women are usually put off by men at bars and clubs. Even if you're the nicest guy on the block, she's going to think you're a d-bag.
So instead of trying the same thing that every other guy tries, why not think outside the box?
Before making any big moves, you're going to want to figure out what kind of girl you want to date and go from there. For example, if you are a liberal atheist you are not going to find the girl of your dreams at a conservative church mass, ya' dig? Visualize and then conquer.
Why you shouldn't meet at bars
It's not to say that successful relationships haven't begun by meeting at a bar. It just isn't common. These are the reasons it's not recommended. You are not flirting with this girl just so you can buy her drinks all night and then have her laugh at you with her girlfriends. Yet, that's what ends up happening to men at the clubs. Here's why it sucks trying to meet women at bars.
#1 She's looking to bone. She's there for the same reason most men are-to hook up. When people are at a bar or club it's not usually for a monogamous relationship but a casual encounter. So, if you were looking for your forever girl, you probably want to look elsewhere.
#2 She's not looking to bone at all. Opposite of the above, many women aren't going to bars to meet men. They're going out because they want to dance, laugh with their friends, and show off their clothes, hair, and makeup to all the other girls.
#3 Competition is fierce and unfriendly. This is one of the more annoying qualities of trying to meet a girl at a bar or club, there are about 10 others guys who also vie for her attention. You basically have to get in line to buy her a drink or steal a dance, and that's if she doesn't automatically shoot you down.
#4 She thinks you're a creep. Your friends may know you're Superman incarnate: badass, fun, charming, and always sensitive to the ladies-but she thinks you're a total creep. Guys who hit on girls at bars are more often than not total douchebags, and she knows it.
For this reason, she's probably going to have her defenses up right away. Leaving you no time to charm her with your wit and social commentary.
Where to meet women
Now that you know bars don't work for scoring with the ladies, here's a list of place to meet girls you can actually have a conversation *and more* with.
#1 Through friends. Who says playing matchmaker is dead? Your friends know you better than anyone. They watched you succeed, know your likes and dislikes, and probably watched you yack into the sink after one too many. Now that's a real friend.
And as your real friend, your buds know exactly what kind of girl you're looking for. Male or female, ask if your friends *or their girlfriends or their friend's friend* know of any girl looking to date a handsome stud such as yourself.
#2 At school. If you're in college this is one of your last chances to meet women in a controlled environment. If you take the same classes you already have an in for making conversation. Ask if she wants to be your study buddy, share notes, and start sitting with her during class. This will get the hint across that you're interested.
#3 Work events. Now that you're out of school, work is the next level of meeting women. This can be a slippery slope since workplace regulations usually frown over co-workers dating. Potential breakups also make working together tricky afterward.
Combat this by going to someone else's work event. Whether it be a different department in your building or just a friend's office party. This is great because you know she has income, and you won't have to bring home the bacon. Plus, you get to be Mr. Personality since you don't actually work in her field and won't be talking boring work jargon all night.
#4 Bookstores. Yes, they do still exist. If you're a fan of reading and looking for an equally bookish girl, look no further than your local bookstore. Chains usually have a coffee shop right in the middle, making it the perfect place to chat up the nearest cutie. This makes for easy conversation, too. Just ask her what her favorite book is or if she has any recommendations. Easy peasy!
#5 Sporting event. If you love sports, why not find a girl who shares your passion? Start buying tickets to some local games and peruse your section for the sporty girl who isn't sitting with another guy. Look for the girl with the painted face and the beer in her hand. We say that's definitely girlfriend material.
#6 At church. If you're looking for a girl with a spiritual side, then your local church/religious house is where it's at. The more you become involved in your religion the more time you'll get to spend with your potential girlfriend. This also works to your benefit since your involvement in spiritual activities will help build a sense of community and bond the two of you closer together.
#7 On public transit. What makes a two-hour commute to work easier than flirting with the cutie in the seat next to you? The only thing that makes that situation more enjoyable is if a burger fell from the sky while you were putting your moves on.
#8 Classes. If you can't find any interesting women at your place of employment you may consider taking up a class. Learning a language, how to fire a bow and arrow, or simply doing some drunk painting is a great way to find a sexy lady to call your own. Plus, women tend to take classes in packs of girls-not with boyfriends.
#9 Running. The gym is a strange place to meet women. You think she looks hot, but she thinks she looks sweaty, barefaced, and greasy. If you approach her here, she may shoot you down. After all, this is her favorite gym and she's not going to give up coming here just to avoid you should things turn sour.
Running is a great alternative for meeting an athletic woman. Join a 10-minute mile or go to your local track and run your laps. You know the women here are already into fitness so you immediately have a shared interest. This makes for an easy conversation starter.
In a world growing more digital each and every day it may seem strange to put yourself out there in person. Just know that when it comes to knowing where to meet women, there are digital and physical arenas to meet women who are sexy-hot and worth dating.